---
Online Sportsbooks With Presidential Odds
Presidential Election Odds: Bovada
Ron DeSantis +310
Joe Biden +320
Donald Trump Sr. +450
Kamala Harris +2000
Gavin Newsom +2200
Nikki Haley +2500
Michelle Obama +3000
Gretchen Whitmer +3500
Pete Buttigieg +3500
Mike Pence +4000
Glenn Youngkin +4500
Mike Pompeo +6000
Hillary Clinton +7000
Elizabeth Warren +8000
Alexandria Ocasio-Cortez +10000
Amy Klobuchar +10000
Bernie Sanders +10000
Beto O'Rourke +10000
*More odds available at
Bovada
2020 Senate Election Update (11/4): Mitch McConnell won reelection with 58.2% of the vote, beating out Amy McGrath, who spent over $90 million to unseat the Senator. If the GOP holds the Senate, which seems likely, McConnell will again be the Senate Majority Leader. 
US Senator Mitch McConnell has been atop Republican leadership in Washington, D.C., for nearly two decades and currently serves as the Senate Minority Leader. Because of his leadership position in the GOP, he was thrust into the spotlight during President Donald Trump's tenure, supporting him at every turn, and playing a key role in his impeachment trial acquittal in the Senate.
The upcoming presidential election cycle in 2024 promises to be a fiery one, but at Senator McConnell's advanced age in 2026, will he sek reelection to US Congress? The 2026 Mitch McConnell reelection odds for the US Senate have yet to be released, but with the 2022 midterm betting lines for the balance of power in both Congressional bodies posted, and election day approaching, there's plenty of related futures to wager on.
Who Is Mitch McConnell?
Mitch McConnell is an attorney, a former judge, and has been a US Senator for the state of Kentucky since 1985. He is the current Senate Minority Leader in the US Senate and is one of the principal players in the Republican Party as well as Washington, D.C., politics.
He was the Senate Minority Whip in 2003-2004, and in 2006 he became the Senate Minority Leader. When the Republican Party regained control of the Senate in 2015, McConnell became the Senate Majority Leader, and later relinquished that position once President Joe Biden attained office.
Is It Legal To Bet On US Senate Election Outcomes?
Betting on political outcomes is confined to the online market, as domestic sportsbooks cannot legally accept wagers on election odds. The political betting sites listed on this page accept wagers from most legal US gambling States. However, Washington has passed laws forbidding online gaming in all its forms.
All other states fail to outlaw, or even define, online gambling with an offshore entity, and therefore there are no laws to break. Some sportsbooks do not accept members from certain states, but many welcome WA members. We've never heard of any arrests being made in those states for betting on presidential election odds online, but it is always best to know all rules and regulations before proceeding.
What are Senator McConnell's Odds Of Being Reelected To The US Senate?
There are no odds on McConnell's 2026 US Senate reelection chances at the moment, but as the race draws nearer, we expect to see a full range of betting lines on his race, his position of power in the US Senate, and his party's chances across the board. His fate will likely be the same as the RNP.
However, 2022 midterm election odds have been posted and will receive action soon. These results will greatly impact Senator Mitch McConnell's political future and position of power in Washington, D.C. Perhaps more importantly, these political prop bets are available and receiving action right now!
2026 Mitch McConnell Reelection Odds
2026 Kentucky US Senate Race
Mitch McConnell (R) (Incumbent and presumed candidate)
Democratic Candidate TBD
2020 Kentucky Senate Election Results
General Election – US Senate, Kentucky – 2020
Mitch McConnell (R) (Incumbent)
58%
1,233,315
Amy McGrath (D)
38%
816,257
Brad Barron (L)
4%
85,386
Total Votes:
Republican Primary – US Senate, Kentucky – 2020
Mitch McConnell (Incumbent)
83%
342,660
Wesley Morgan
7%
25,588
Louis Grider
3%
13,771
Total Votes: 413,820
In the absence of current betting odds available for Mitch McConnell and his 2026 US Senate reelection chances, there are plenty of other lines available for wagering on US Senate-related outcomes. The option below is an example of Congressional balance of power lines that bettors can find at online political betting sportsbooks.
2022 Odds For US Senate Control 
Republicans -115
Democrats -115
2014 Mitch McConnell Primary Result – US Senate, Kentucky
Mitch McConnell (R)
Alison Lundergan Grimes (D)
Popular Vote
806,787
584,698
Percentage
56.2%
40.7%
Voter Turnout
46.27%
Can I Bet On Mitch McConnell Now?
There are no odds available for Mitch McConnell's election chances right now, but they should appear as an option at top-rated online sportsbooks before long because he is up for reelection in 2026 and will face a host of contenders on both sides of the aisle. Stay tuned to the latest presidential election betting and Mitch McConnell news to find out when his odds are offered.
How much can I win if I bet on Mitch McConnell?
Unfortunately, there are no odds listed for Mitch McConnell's election chances at the moment, but they will certainly appear once the general election nears. The maximum wager amount for each political prop bet will vary at each site and for each betting line.
For instance, a wager that Donald Trump will win the next election featuring -120 odds has a max bet of $300 at some books, which would earn $250 if one were to bet on the occurrence and it happens. We expect similar betting limits for all politicians on the online odds boards.
Mitch McConnell Bio
McConnell was born in Sheffield, Alabama, on February 20, 1942. He spent the majority of his early years in Athens, AL, but his family relocated to Augusta, Georgia, when he was eight years old once his father received a new US Army assignment and post.
His family eventually settled in Louisville, Kentucky, where Mitch graduated from high school. During McConnell's youth, he was stricken with polio but was able to receive medical care that allowed him to regain the ability to walk. The cost of these treatments nearly bankrupted his family.
Education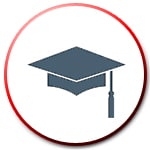 A popular and bright young man, McConnell excelled in grade school and during his junior year of high school was elected as the student council president. In 1964 he received a B.A. in political science, with honors, from the University of Louisville. He then transitioned to the University of Kentucky College of Law, where he graduated in 1967. While studying law, he sharpened his political prowess and was elected president of the Student Bar Association.
Mitch McConnell Previous Offices
Mitch McConnell first became involved in politics when he interned with Kentucky US Senator John Sherman Cooper. He cites this experience as the reason he later ran for office.  In the late 1960s, he moved to Washington, D.C., and became a legislative aide for US Senator Marlow Cook (KY).
In the early 1970s, McConnell was involved in political campaign administration, eventually running for state legislator himself in 1974, but was disqualified when he didn't meet certain residency requirements.
After a few years of working in private law, he became the acting Deputy Assistant Attorney General under President Gerald Ford. In 1977, McConnell was elected as a Jefferson County Judge in Kentucky, a position he held until 1984 when he was elected to the US Senate.
Mitch McConnell Policies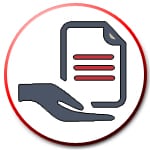 Over the course of McConnell's career, he has continued moving toward the right of the US political spectrum. He is one of the most recognizable faces in the Republican Party, and his current efforts are designed to keep policies that were initiated during President George W. Bush's tenure intact rather than to pave ground for new legislation.
Supports Stronger Border Security
Supports Tighter Immigration Regulations
Supports Tax Cuts And Smaller Government
Supports Pro-USA Trade Agreements
Opposes Campaign Finance Reform
Opposes US Senate Term Limits
Opposes Obamacare
Opposes Gun Control
Opposes Climate Change Tax Dollar Allocations
Mitch McConnell's Voter Base
Establishment Conservatives
Traditional Republicans
Southern Voters
NRA Supporters
Christians
Pro-Life Voters
Mitch McConnell's Take On Gambling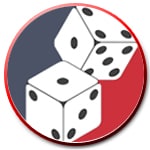 Between 2013 and 2018, Senator McConnell's campaign received just over $100,000 in donations from gambling-related companies and individuals. That might sound like a lot of money, and it is, but there are over 50 industries that are contributing more to his reelection efforts.
That said, generous contributors can always get a meeting with a legislator. However, Mitch is incredibly conservative, and Kentucky, the state he represents, does not host any land-based casinos.
Mitch McConnell Contact
317 Russell Senate Office Building
Washington DC 20510
Mitch McConnell Phone Number: (202) 224-2541
Mitch McConnell Twitter: @LeaderMcConnell
Mitch McConnell Instagram: https://www.instagram.com/mcconnellpress/
Mitch McConnell Facebook: https://www.facebook.com/mitchmcconnell
---
Mitch McConnell Turtle Comparison
In recent years, memes have surfaced online that compare Senator McConnell's appearance to that of an aged land tortoise. Perhaps critics are on to something, as his facial features are somewhat tortoise-like.
---
---
Mitch McConnell FAQs
How old is Mitch McConnell?
Mitch McConnell turned 78 years old on February 20, 2020, and was born in 1942.
When is Mitch McConnell up for reelection?
Mitch McConnell's Kentucky US Senate seat is up for reelection on November 3, 2020, and he currently has a host of Democrat and Republican candidates running in opposition to him.
Who is running against Mitch McConnell?
2020 Kentucky United States Senate Republican Candidates • Nicholas Alsager • Wendell K. Crow • Paul John Frangedakis • Louis Grider • Neren James • Kenneth Lowndes • Wesley Morgan 2020 Kentucky United States Senate Democratic Candidates • Jimmy Ausbrooks • Charles Booker • Mike Broihier • Maggie Joe Hilliard • Andrew Maynard • Amy McGrath • Eric Rothmuller • John R. Sharpensteen • Bennie J. Smith • Mary Ann Tobin
How long has Mitch McConnell been in office?
Senator McConnell has been in his current Kentucky Senate seat since 1985, marking 35 years of service for the constituents of the Bluegrass State in Washington, D.C.
Does Mitch McConnell have children?
IYes, McConnell has three children with his first wife, Sherrill Redmon. The two were married from 1968 until 1980.
Who is Mitch McConnell's wife?
Mitch McConnell is married to current Secretary of Transportation, Elaine Chao. The two were married in 1993. Chao also served as the Secretary of Labor during President George W. Bush's time in the White House.
What state does Mitch McConnell represent?
Mitch McConnell is a US Senator for the state of Kentucky and has been in that role for the last 35 years.
What state is Mitch McConnell from?
Senator McConnell was originally born in Alabama but spent a considerable amount of time in Georgia during his childhood. His family settled in Kentucky in his mid-teens, and he has considered the state home since that time. His first attempt at running for political office was for the Kentucky congress in 1974, but he was disqualified because he didn't satisfy residency requirements.
Where does Mitch McConnell live?
The McConnells' official residence is in Louisville, Kentucky, but as both Mitch and current wife Elaine Chao work in Washington, D.C., they spend a large chunk of time in each city.
How long has Mitch McConnell been in the Senate?
It was way back in 1985 when Mitch McConnell was first elected to the US Senate, and he has remained in office since that day. In total, McConnell has been in the senate for 35 years, and has been elected to six terms. 1985 was the same year that Michael Jordan debuted for the Chicago Bulls.
Is Mitch McConnell a Democrat?
No, Senator Mitch McConnell is a lifelong member of the Republican Party and is the current Senate Majority Leader.
What is Mitch McConnell's net worth?
In 2018, Mitch McConnell's estimated net worth was just over $34 million. A bulk of the McConnell family's wealth was sourced from an inheritance that was received when his mother-in-law passed away in 2007.
Is Mitch McConnell a Republican?
Yes, Senator McConnell is a lifelong Republican and his political views have been skewing further right as his career has continued. He is the current US Senate Minority Leader and one of the most influential members of the Republican Party today.
Is one of Mitch McConnell's hands discolored
Although many pictures surfaced of Mitch McConnell bruises, he has revealed no illness and there has been no declaration from his team regarding any existing conditions.
Can Mitch McConnell be impeached?
Any US Senator can be impeached and expelled by a two-thirds majority vote in the Senate. However, with so little time remaining before the next election cycle, it is extremely unlikely that it would happen to Senator McConnell in the near future.