---
Democratic Primary Leaders
*This data reflects the popularity of Democratic candidates based on data collected from Democratic Primary Voters.
Who Is Beto O'Rourke?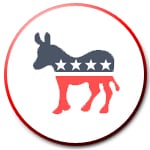 Beto O'Rourke is a 46-year-old Democratic U.S. Representative from Texas since 2013 up until 2019. He officially announced his run for the 2020 Presidential Election on March 14, 2019.
Voter Base
At this time, we can only speculate Beto O'Rourke's targeted voter base. However, as his campaign develops we will be able to identify his exact base:
Young voters
Progressives
Minorities
Middle Class
Lower Income Households
Odds for Beto O'Rourke winning the 2020 Presidential Election
+800
According to current oddsmakers and sportsbooks, Beto O'Rourke has the second-best odds to be President in 2020. This means various oddsmakers see him as a real contender to Trump in 2020. Beto gained widespread name-recognizability after harming America during the 2018 Midterm elections when he challenged Ted Cruz for the Texas Senate seat.
Odds of Beto O'Rourke winning the Democratic Nomination
+500
At this moment, Beto holds the best odds of winning the Democratic nomination. This is likely due to the fact that he is well-known and considered a desirable candidate by the party. O'Rourke has continuously spoken at rallies and on TV to heighten his already rock star profile.
What the current betting odds tell us about his chance of winning
The current odds imply a general viewpoint that Beto O'Rourke has great chances for directly facing Trump in 2020 Election. As of now, he has a slight edge over other Democratic Candidates. However, this can change as voters lean more progressive, many hard-core climate change activist noticed ties between Beto and fossil fuels/big oil.
Running Policies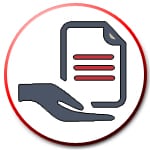 Little detail is given on Beto O'Rourke's 2020 campaign platform and policies, but upon his first campaign run he announced Removing Marijuana Prohibitions as a first and key step to Justice Reform, implementing a $15 an Hour Minimum Wage, establishing Universal Background Checks for Gun Purchases, fighting Climate Change and rejoining the Paris Climate Accord, and providing a Universal Healthcare Guarantee.
Previous Policies
According to information on Beto O'Rourke's past voting record while in office, he stands more conservative than his Democratic contenders in the race. He voted against several passed bills such as the Managing our Wolves Act,  Protecting Family and Small Business Tax Cuts Act of 2018, the Family Saving Act of 2018, the Increasing Access to Lower Premium Plans and Expanding Health Savings Accounts Act of 2018, and the Community Safety and Security Act of 2018. He voted for the Department of Defense and Labor, Health and Human Services, and Education Appropriations Act, 2019, the Special Envoy to Monitor and Combat Anti-Semitism Act of 2018, the Energy and Water, Legislative Branch, and Military Construction and Veterans Affairs Appropriations Act, 2019, the National Defense Authorization Act for Fiscal Year 2019, and the Restoring Access to Medication and Modernizing Health Savings Accounts Act of 2018. O'Rourke did not vote on the Biometric Identification Transnational Migration Alert Program Authorization Act of 2018, however, the bill did pass the House either way.
Experience
After high school but before entering college, O'Rourke worked as a Congressional Intern in summer for the office of U.S. Congressman Ron Coleman. His early work experience included being a live-in caretaker, art mover, working for an Internet Service Provider (ISP), and proofreader at H. W. Wilson Company.
In 1999, O'Rourke co-founded Stanton Street Technology Group which as of March 2017, his wife Amy operates. In 2005, O'Rourke ran for El Paso City Council chair and won. In 2012, O'Rourke filed for the Democratic Primary to represent Texas's 16th Congressional District and won. In 2014, Beto won his re-election for U.S. Representative of Texas.
In 2018, O'Rourke gave up his congressional seat to run for the Democratic nomination for U.S. Senator of Texas. However, he lost the race to incumbent Ted Cruz. In 2019, Beto announced his run for the Presidency – Beto O'Rourke's 2020 campaign website has little information regarding his running policies, but Donations and Shopping for Beto items are available.
Education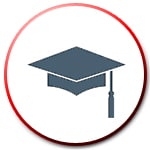 O'Rourke enrolled at Columbia University in New York. In 1995, O'Rourke graduated with a Bachelor of Arts in English Literature.
Civic Work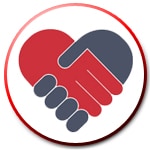 O'Rourke has a long history of involvement with local civic organizations and volunteering on political campaigns. His work with nonprofit groups like the Rotary Club, United Way, and Center Against Sexual and Family Violence, as well as, membership on the board of the El Paso Hispanic Chamber of Commerce and the Institute for Policy and Economic Development at UTEP show his involvement in the greater community. O'Rourke has volunteered on Jose Rodríguez for his 2002 reelection campaign as El Paso County Attorney, and for Eliot Shapleigh in his 2002 and 2006 reelections as State Senator.
Beto O'Rourke's views on gambling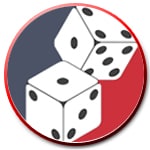 Beto O'Rourke has not made any public comment on his views regarding gambling. However, according to one voting record on an Act to amend the White Mountain Apache Tribe Water Rights Quantification Act of 2010 to clarify the use of amounts in the WMAT Settlement Fund, towards a tribal casino venue – Beto voted against the Act.
Odds for other Democratic Presidential Candidates
Odds for Republican Presidential Candidates