---
Democratic Primary Leaders
*This data reflects the popularity of Democratic candidates based on data collected from Democratic Primary Voters. Data taken from 4/11-5/5.
Who Is Eric Swalwell?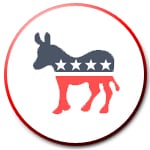 Eric Swalwell is a 38 year old California Democratic Representative born in Sac City, Iowa. Swalwell has served 4 terms as a Congressman. He has been married to his wife Brittany Watts since 2016 and has two children with her.
On April 8th, 2019, Swalwell announced his run for the 2020 Presidential seat.
Voter Base
At this time, we can only speculate Eric Swalwell's target voter. However, as his campaign progresses and policies become more refined, we will update this section with a more accurate base:
Women
Young Voters
Environmentalists
Odds for Eric Swalwell to win the 2020 Presidential Election
There are no odds at this time produced for Eric Swalwell according to our affiliated bookmakers. However, there is a chance that there will be clearer predictions made on the likeliness for him to stay in the race once his campaign progresses. Which means until he can prove himself and stand out enough from the crowded field as a Presidential candidate, it is unlikely he will directly face Trump in 2020.
Odds for Eric Swalwell winning the Democratic Nomination
Oddsmakers have not produced Democratic nomination odds for Eric Swalwell, likely because they do not see strong chances of a latecomer taking over. At this point, entering the race is not the hard part – it is staying in the spotlight which big-name Democratic candidates are already vying for including Joe Biden, Beto O'Rourke, and Bernie Sanders.
What the current betting odds tell us about Eric Swalwell's chance of winning in 2020
The lack of betting odds available for Eric Swalwell expresses a feeling that bookmakers do not see much chance for Swalwell to succeed at this time. But odds could appear if Swalwell can charm the public and make enough media appearances to get his name recognized for polling.
Eric Swalwell's Chances Of Winning Based On Prediction Markets
Eric Swalwell is too green to the race to be analyzed by predictive political markets. However, we expect him to be included in these prediction markets in the near future. Typically, prediction markets include a broader analysis of even long-shot candidates.
How Much Can I Win If I Bet On Eric Swalwell?
At this time, oddsmakers have not produced odds for Eric Swalwell. However, once oddsmakers make betting lines for Swalwell we can provide insight into the profitability of a "futures bet" on this candidate.
Eric Swalwell's Running Policies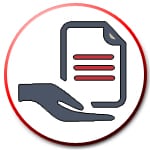 For Eric Swalwell's 2020 campaign run he is suggesting a Federal Buyback and ban of Semi-Automatic weapons and is bringing Gun Violence policies front and center. Swalwell plans on pushing aggressive policies by creating a Public Healthcare option and zeroing Student Loan Interest Rates. Swalwell has also dangled Reinstating the Inheritance tax, raising a cap on Social Security payroll taxes, and Restoring Voting Rights to Former-Inmates.
Eric Swalwell's Previous Policies
Looking at which bills Eric Swalwell has advocated for and against can provide insight into how the candidate really feels about specific issues. Swalwell has supported the Repeal of the No Child Left Behind Act, Increased Funding for Education, and Decreased Funding for Defense. Swalwell also expressed a desire to create renewable energy jobs through federal stimulus funds. Swalwell has also proposed a "Mobile Congress" which allows members to remain in their districts while remotely engaging in legislative activities.
Experience
Swalwell interned for Ellen Tauscher in the US House of Representatives. Swalwell later worked as an Alameda County Deputy District Attorney and was then elected to be on the Dublin City Council in 2010. Eri Swalwell began his career in the House in 2013, where he won re-election in 2015, 2017, and finally again in 2019. He announced a bid for the 2020 presidential election mid-2019 and has an Eric Swalwell for America 2020 campaign site available.
Education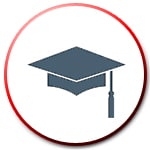 Swalwell attended Campbell University on a Soccer Scholarship from 1999-2001 when he abruptly broke his thumbs thus ending his scholarship. He later transferred to the University of Maryland in his Junior year. In 2003, he earned his Bachelor's in Government and Politics. He then enrolled at the University of Maryland's School of Law and received his Juris Doctor (J.D.) in 2006.
Civic Work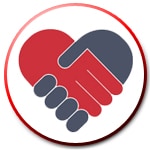 At this time, there are no public records available about Eric Swalwell's civic work, volunteering, or social activism outside of any duties he has as a Representative and Congressman. However, this does not mean that there is no possibility of Swalwell participating in these activities rather that they cannot be located online at this time.
Eric Swalwell's views on gambling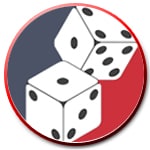 Swalwell has flip-flopped on the issue of gambling, while he said he would support regulated online gaming he expressed concerns after the SCOTUS ruled on PASPA on nationwide betting opportunities. He was quoted saying, "I do support online sports betting, but I want to make sure that they have to follow the same standards as the casinos, particularly in Nevada, I mean they have very high standards when it comes to their workforce when it comes to employment law, when it comes to, like, awareness that gamers have to have." Looking at Eric Swalwell's campaign donations over the past few years, Swalwell received $9,250 from casinos and the gambling industry, broken down into $3,000 from PACS and $6,250 from individual donors.
Top 5 Reasons Eric Swalwell Hasn't Been Noticed Yet
Eric Swalwell's jumping into the race a bit late but has time to build a relationship with Americans.
Swalwell is making it in national polls at 1% but this is not as impressive as Biden and Sanders's polls.
Swalwell is not a household name compared to the former-Vice President, 2016 Democratic presidential candidate, and superstar from Texas that took Ted Cruz head on.
Swalwell's running policies may not be tantalizing enough for blue voters.
Other more notable candidates are taking up significant airtime on tv and social media.
Odds for other Democratic Presidential Candidates
Odds for Republican Presidential Candidates
**This page is not intended to be a public endorsement our only goal is to inform bettors of the current odds found online. Our team strives to provide transparent information that reflects the best qualities of the candidate. Odds and other information provided on this page should only be used to make an informed betting decision.