---
Top Democratic Primary Leaders
---
It's Democratic Primary season, and the next Vice President Nominee could be Michigan Governor Gretchen Whitmer. She has emerged as a top contender according to betting odds offered by top-rated offshore sportsbooks and has the necessary experience required for the job.
Whitmer is currently in her first term as the Governor of Michigan and began her tenure in January of 2019. She has been elected to multiple terms in both MI legislative bodies and is an experienced attorney.
If you are interested in betting on Gretchen Whitmer to get the Democratic VP nod and campaign alongside Joe Biden this fall, then the time is now. The selection could be made at any moment, making this a limited time betting opportunity. Whitmer is featured near the top of the Vice Presidential election odds, but still offers a chance at a large payday.
Who is Gretchen Whitmer?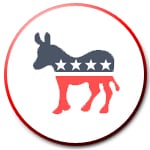 Born in Michigan's capital city of Lansing to two parents involved in state politics, you could say that legislating is in Whitmer's DNA. She now serves as the Governor of Michigan and was previously a member of the Michigan State Senate and the MI House of Representatives.
She has made headlines recently for cracking down on unproven Coronavirus treatment methods, specifically the hydroxychloroquine that was recommended by President Donald Trump. Whether right or wrong, Whitmer is not afraid to go head to head with opposing party leadership.
Voter Base
Women
Moderate Democrats
Pro-Choice Voters
Odds For Gretchen Whitmer To Be Vice President Nominee
---
Gretchen Whitmer Biography
A lifelong Michigan resident, Gretchen Whitmer was born in 1961 in Lansing. Her parents were deeply involved in state politics, with her mother serving as assistant attorney general, and her father acting as the head of the Department of Commerce.
After two unsuccessful campaigns, Whitmer was elected to the Michigan State House of Representatives for two terms in the early 2000s. She followed that by being elected to four terms in the Michigan State Senate, where she became the Minority Leader from 2011 until 2015.
After fulfilling the final six months as Ingram County Prosecutor after the previous prosecutor had been terminated for wrongdoing, Gretchen went on to run for Governor of Michigan in 2018. After winning by a large margin, Whitmer became Governor in January of 2019 and now sits near the top of odds for VP nominee hopefuls.
Gretchen Whitmer Education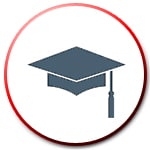 In 1988, Gretchen Whitmer earned a B.A. in Communications from Michigan State University. Following graduation, she decided to become a lawyer and entered the Detroit College of Law at Michigan State University, earning her Juris Doctorate in 1998.
Why Vote For Gretchen Whitmer?
Gretchen Whitmer has many years of necessary political experience under her belt, and was elected to multiple terms in the Michigan House of Representatives and Senate before becoming the state's Governor. Her background in law aids in her comprehension of legal language, and it's intent.
She has focused much of her previous campaign work on infrastructure, calling for the repair of aging roads and bridges. Infrastructure is also emphasized by the campaign of President Donald Trump and could prove to sway a few voters to Whitmer's side of the ticket come November.
The VP of the USA has a dual role as the President of the US Senate, a legislative body that is controlled by a Republican majority. Gretchen faced similar Republican majorities in her home state and has gone to war through many legislative sessions, carving out concessions while negotiating with the other side of the aisle.
Gretchen Whitmer FAQs
How old is Gretchen Whitmer?
Michigan Governor Gretchen Whitmer was born on August 23, 1971, and is 48 years old.
Is Gretchen Whitmer married?
Yes, Gretchen Whitmer is married to Marc Mallory, a dentist. Marc and Gretchen have not had any children together, but they each bring children to the family from prior marriages. Gretchen has two daughters, and Marc has three sons, and they all live together in Lansing, Michigan.
Is Gretchen Whitmer pregnant?
No, Gretchen Whitmer is not pregnant. The Governor received some negative publicity recently after a dress she was wearing at a speaking engagement revealed her curvy figure. Some followers on Twitter and Instagram questioned whether or not she was pregnant because of these photographs. Gov. Whitmer responded publicly via social media to critics of her physique, stating, "Boys have teased me about my curves since 5th grade. My mom said, 'hold your head high and don't let it bother you."
Is Gretchen Whitmer pro-choice?
Yes, Governor Whitmer supports a pro-choice agenda and plans to restore funding to Planned Parenthood. She supports the education of young people regarding preventative measures and providing them access to birth control. She is opposed to insurance companies raising premiums to cover abortion procedures. She is also in favor of removing criminal charges from the act of partial-birth abortions, which currently carries a 2-year jail sentence.
Who is Gretchen Whitmer's husband?
Gov. Gretchen Whitmer is married to Dr. Marc Mallory. He owns a dental practice in Lansing, Michigan, that has been in operation since 1986. The two wed in 2011 and have children from their previous marriage. Gretchen has two daughters, and Marc has three sons, and they all live together in Lansing.
How many children does Gretchen Whitmer have?
Gretchen Whitmer has two daughters from her marriage to Gary Shrewsbury. Whitmer is now married to Marc Mallory, a dentist in Lansing, MI, who has three daughters. The seven of them all live together now.
How much is Gretchen Whitmer worth?
Gretchen has been somewhat secretive regarding her financial disclosures. The most recent declaration we can locate is a report of $150,499 in gross income in 2016. None of her husband's assets were revealed within the documents Whitmer provided.
---
Odds for Current Democratic Vice President Candidates
---
---
---
**This page is not intended to be a public endorsement our only goal is to inform bettors of the current odds found online. Our team strives to provide transparent information that reflects the best qualities of the candidate. Odds and other information provided on this page should only be used to make an informed betting decision.