---
Top Democratic Primary Leaders
*This data reflects the popularity of Democratic candidates based on data collected from Democratic Primary Voters. Data taken from 4/11-5/5.
---
Who Is Bernie Sanders?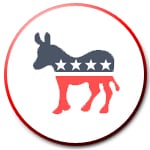 Bernie Sanders is a 77-year-old Independent U.S. Senator from Vermont and self-proclaimed socialist. He officially announced his bid for the 2020 Presidential Election on February 19th, 2019. He has been serving as Vermont's Senator since 2007.
Voter Base
At this moment in time, we can only speculate the types of voters Bernie Sanders is targeting. However, as campaigns develop and become more refined in policy, we will be able to assess more accurately his voter base and update that information here:
Liberals
Minorities
Young Voters
Middle to Lower Class Americans
Odds For Bernie Sanders to win the 2020 Presidential Election
Out of the potential field of candidates running for the 2020 Presidency, Bernie Sanders holds competitive odds for challenging Trump not better than Kamala Harris but certainly better than most Democratic potentials. Sanders has experience running for President in 2016, as well as, his name-recognizability from said time which gives him an edge. Many Dems are touting his running policies from 2016 meaning his influence is greater than it seems.
Odds of Bernie Sanders winning the Democratic Nomination
The odds for Bernie Sanders to win the Democratic nomination are not far-fetched. With Sanders's 2016 Presidential experience is he more than likely to have a real chance at obtaining the party's nomination. Sanders was to win the Democratic nomination in 2016 but Hillary Clinton obtained it through not-so ethical means.
What the current betting odds tell us about Sanders' chance of winning in 2020
The current odds imply that Bernie Sanders is considered an underdog to Donald Trump at outright winning the 2020 Presidential election, however, he has better chances at directly facing Trump after the primary pick than other Democratic candidates like Kamala Harris and Joe Biden. These odds may change of course as the field of candidates expands and campaigns get underway.
Bernie Sander's Running Policies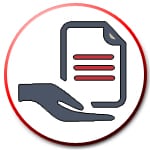 Sanders's 2020 Presidential campaign positions reflect policies introduced in his 2016 election campaign. These policies include Tuition-free public college, Medicare for all, a $15 minimum wage standard, fighting Climate change, fixing our economy, and raising taxes for the rich. While Bernie Sanders' 2020 Presidential Election campaign site is up and running no policies were posted on the site at the time of this writing.
In His Own Words
Bernie Sanders talks about the policies that he believes will decide the outcome of the 2020 election
Bernie's ideas have been echoed by many other 2020 Democratic candidates. Here he sits down with ABC News to discuss his politics and to discuss how he would lead the nation if he won the election. Bernie has really good odds to win the Democratic nomination and is running on the policy of Medicaid for all. This video will give you a good idea of what is important to Bernie as he expresses his plans to turn his ideas become a reality.
Bernie Sander's Previous Policies
Sanders has long fought against income inequality, as this stance was a cornerstone to his 2016 campaign. Sanders also introduced to break up too big to fail financial institutions as he believes that "…no single financial institution should have holdings so extensive that its failure would send the world economy into crisis.
If an institution is too big to fail, it is too big to exist,". Sanders also has a history of being pro-choice and funding for family planning, he also believes in women's right to choose regardless of income, empowering Native Americans to make up for abrogated treaties, opposing the enrichment of the top 1%, and middle-class tax breaks.
A view into Sanders recent voting record reveals his stance on various topics: Sanders voted yes on Making further continuing appropriations for the Department of Homeland Security for fiscal year 2019, and for other purposes Conference Report, the Natural Resources Management Act, the First Step Act of 2018, and To Direct the Removal of United States Armed Forces from Hostilities in the Republic of Yemen that have not been Authorized by Congress. Sanders voted against the Nomination of William Pelham Barr to be Attorney General of the DOJ, and the Strengthening America's Security in the Middle East Act of 2019.
Experience
During Sanders schooling, he worked on the re-election campaign of Leon Despres, a Chicago alderman opposing Mayor Richard J. Daley. After graduation, Sanders returned to New York and worked as a psychiatric aide, a head-start teacher, and a carpenter. In 1968, Sanders moved to Vermont, where he worked as a writer, filmmaker, and carpenter.
Sanders wrote several articles for The Vermont Freeman. In 1980, he ran for Mayor of Burlington and won the position in 1981, starting his political career. He served as Mayor of Burlington for 8 years, until 1989.
Afterward, Sanders represented Burlington as a US Congressman from 1989 onwards. In 1991, Sanders won the position to Represent Vermont's at large district as an Independent caucusing with the Democrats until 2006. In 2006, Sanders ran for U.S. Senator of Vermont and won, holding his seat ever since 2007.
Education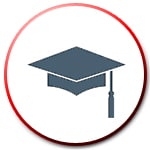 Sanders enrolled at Brooklyn College in 1959. Sanders remained enrolled for a year before transferring to the University of Chicago. He graduated from the University of Chicago in 1964 with a Bachelor of Arts in Political Science.
Civic Work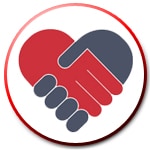 While studying at the University of Chicago he joined the Young People's Socialist and was active in the Civil Rights Movement as a student for the Congress of Racial Equality, as well as, the Student Nonviolent Coordinating Committee (SNCC).
In 1962, Sanders protested the university president George Wells Beadle's segregated campus housing policy. Sanders also participated in weeks of sit-ins, and once spent a day putting up fliers protesting police brutality. Sanders also called on the end of discrimination against gay people.
Sanders is known for his peacebuilding policies and antiwar movements. For most of Sanders political career, he has fought for civil and minority rights.
Bernie Sanders' view on gambling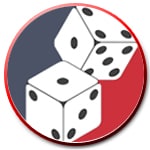 Bernie Sanders has a voting record of being typically against gambling. Sanders voted for the Unlawful Internet Gambling Prohibition and Enforcement Act while in the house. He also is one of the few Representatives who voted for an amendment to scrap various exemptions in the bill, including one which later gave way to daily fantasy sports sites.
During his 2016 campaign trial, Sanders visited Atlantic City, New Jersey, and few good things were said, Sanders was quoted saying that Atlantic City is the epitome of American greed. "What we're seeing in Atlantic City, New Jersey, capsulizes the ugliness and the greed that we're seeing all over this country," he declared.
However, according to his record his stance on gambling is a bit confusing, he has voted for and against legislation harmful to gambling. He has voted twice for measures restricting online gambling. In 2006, he voted in favor of the Internet Gambling Bill but in that same year, he voted against the Restricting Indian Gaming to Homelands of Tribes Act all while a congressman.
Whether he changes this stance in his 2020 campaign, who knows.
Odds for other Democratic Presidential Candidates
Odds for Republican Presidential Candidates
**This page is not intended to be a public endorsement our only goal is to inform bettors of the current odds found online. Our team strives to provide transparent information that reflects the best qualities of the candidate. Odds and other information provided on this page should only be used to make an informed betting decision.