---
Party Nomination Odds: +3300
Presidential Election Odds: +5000
Visit Site
Review
Party Nomination Odds: +2500
Presidential Election Odds: +3300
Visit Site
Review
Democratic Primary Leaders
*This data reflects the popularity of Democratic candidates based on data collected from Democratic Primary Voters. Data taken from 4/11-5/5
---
Who is Tulsi Gabbard?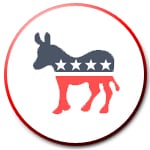 Tulsi Gabbard is a 37 year old Democratic U.S. Representative of Hawaii's 2nd Congressional District. Gabbard has served as a U.S. Representative since 2013 and is the first Hindu lawmaker in the US Congress. She announced her run for the 2020 Presidential Election on January 11th, 2019.
Voter Base
While at this moment in time we cannot exactly determine the target voter base Tulsi Gabbard is attempting to appeal to we can make assumptions based on her previous policy record and current running policy goals. Throughout the development of Gabbard's campaign, we will update this section will more accurate information:
Veterans
Conservatives
Indigenous Hawaiians
Young Voters
LGBTQ Community
Odds for Tulsi Gabbard to win the 2020 Presidential Election
Out of all the candidates, sportsbooks sit Gabbard in the middle of the field. While she is just behind Elizabeth Warren and Amy Klobuchar, Gabbard has good odds to win the 2020 Presidential Election against Trump. She's dropped from third place to ninth place among those who have officially entered the race – likely due to more press coverage on fresher face Dem candidates. She stands as a conservative Democrat which enables her to swing moderate to conservative Republicans her way – an increasingly important tool in the upcoming election.
Odds of Tulsi Gabbard winning the Democratic Nomination
Tulsi Gabbard is favored among Democrats but is having a hard time getting to the top of the odds. Recently we have seen her number rise slowly but she will need a substantial boost if she wants to be considered a Democratic frontrunner. Gabbard will need to make more public appearances and hit social more to reach a wider audience of voters.
At this time, Gabbard's nomination likeliness or odds sits behind Cory Booker, Elizabeth Warren, Andrew Yang, and more.
What the current betting odds tell us about Gabbard's chance of winning in 2020
While she is still considered an underdog to Trump and is by no means the clearest favorite to win.  How she captivates and resonates with her voter base and the Democratic constituents at large will determine her true odds – and it's too early in the game to foresee the success or failure of her efforts. However, she might be able to wrestle her way to be in the top two for the Democratic nomination after several debates.
Tulsi Gabbard's Running Policies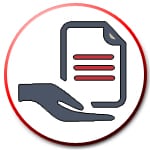 Tulsi Gabbard has stated that her Presidential campaign will center around policies such as "War and Peace" Foreign Policy, Wall Street Reform, Healthcare for All Americans, Criminal Justice Reform, $15/hr Minimum Wage, the Green New Deal, and Fighting Climate Change. However, Gabbard has said herself that Foreign Policy is the center of her campaign and above all other policy goals mentioned.
Tulsi Gabbard's Previous Policies
At the start of Gabbard's political career, she was considered an economic progressive by Democrats which excited the party, however, now Gabbard is considered a Conservative Democrat as her policies toward Foreign Wars, LGBT Rights, and Islam have typically shown themselves to align-right. At the start of Gabbard's career in the Hawaii Legislature, she vowed to pass a constitutional amendment against gay marriage. She also opposed abortion rights and supported Fighting ISIS and "Radical Islam" by any means necessary which translated into Gabbard meeting with top foreign dictators from Syria, Egypt, and India.
After returning from her Military Tour, Gabbard changed her Conservative outlook on LGBT rights and Abortion claiming the oppression the people abroad faced trying to abide by their governments will force her to revisit and correct her own perspective about local governments controlling and limiting people's lives and choices.
Throughout Gabbard's political career thereafter, she supported Gay Marriage, the Restoration of the Glass-Steagall Act, Medicare for All, and opposed the Trans-Pacific Partnership. However, Gabbard remained vocal about U.S. Foreign Policy and what she considered neglect by the Obama Administration which felt like a betrayal to Democrats. These attacks would usually occur while Gabbard was being interviewed on Republican news and commentary shows, further fueling Republicans and isolating her from the left.
Those who want to examine the complete list of political policies Gabbard voted in favor for can do so through the link provided. To summarize here, Gabbard supported several policies which supported natives, local industries, early education, and affordable housing including the Every Student Succeeds Act (ESSA), reauthorize the Native American Housing Assistance and Self-Determination Act (NAHASDA), the Native Hawaiian Education Reauthorization Act under the Every Student Succeeds Act (ESSA), the Agriculture and Nutrition Act, the Department of Defense and Labor, Health and Human Services, and Education Appropriations Act, and the Energy and Water, Legislative Branch, and Military Construction and Veterans Affairs Appropriations Act.
Experience
Gabbard's political experience starts in 2002 when she won a seat in the Hawaii House of Representatives and earned the title of the youngest woman to be elected to a state legislature. Gabbard kept this seat until 2004 when she decided to serve in a combat zone in Iraq with the Hawaii Army National Guard within their field medical unit and was positioned there until 2005 becoming the first state official to voluntarily step down from public office to serve in a war zone; she was later deployed to Kuwait. Her service earned her the title of Company Commander.
In 2006, Gabbard returned from her Military Tours to serve as a Legislative Aide to Senator Daniel Akaka. In 2010, Gabbard campaigned for a position in the Honolulu City Council, won a seat as Councilwoman, and retained this seat until 2012. In 2013, Gabbard then campaigned and won a seat as a U.S. Representative, currently representing Hawaii's 2nd Congressional District.
Representative Tulsi Gabbard's political experience extends beyond this as she was Vice Chair of the Democratic National Committee up until 2016 when Gabbard resigned to endorse then-Presidential Candidate Bernie Sanders for the Presidential Democratic Primary Pick over then-Candidate Hillary Clinton. Gabbard has also served on several committees including the Committee on Assignments, the Committee on Foreign Affairs, the Committee on Armed Services, the Subcommittee on Asia and the Pacific, the Subcommittee on the Middle East and North Africa, the Subcommittee on Readiness, the Subcommittee on Emerging Threats and Capabilities, and is a caucus member of the Congressional Asian Pacific American Caucus, the Congressional NextGen 9-1-1 Caucus, the Medicare For All Caucus, the Congressional Progressive Caucus, and the U.S.-Japan Caucus.
Education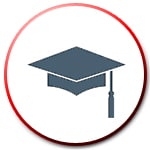 Tulsi Gabbard graduated from the Accelerated Officer Candidate School at the Alabama Military Academy while simultaneously working as a Legislative Aide for Sen. Akaka. In 2009, Gabbard graduated from Hawaii Pacific University earning herself a Bachelor of Science degree in Business Administration (BSBA).
Civic Work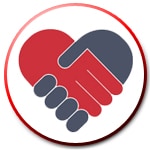 In Gabbard's early life she worked with her father, a Hawaiian Senator, and co-founded an environmental non-profit called the Healthy Hawai'i Coalition which teaches children the importance of protecting the local environment. Gabbard also co-founded another non-profit called Stand Up for America (SUFA). In 2011, Gabbard also visited Indonesia as part of peacekeeping training with the Indonesian Army.
Gabbard currently serves on the House Armed Services Committee and the House Financial Services Committee. Rep. Gabbard recently volunteered with the Hawai'i non-profit AccesSurf, participating in their Wounded Warrior program teaching Veterans and Military Personnel with disabilities to surf using specialized equipment.
Tulsi Gabbard's views on gambling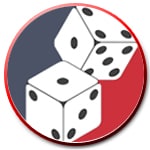 Tulsi Gabbard has made several attacks against expanded gambling. Noting her Hawaiian background, which has historically been an anti-gambling state, it comes as no surprise. However, Gabbard, along with Utah Congressman Jason Chaffetz, introduced the Restoration of America's Wire Act (RAWA) on behalf of Sheldon Adelson, a billionaire casino mogul. RAWA was originally drafted by Adelson's lobbyist as an attempt to outlaw online gambling in favor of protecting his land-based casino venues.
Therefore, either Gabbard is accepting donation contributions by Adelson and pitching anti-gambling policies or is only closely working with anti-gambling legislators due to their alignment with her own stance against gambling.
Odds for other Democratic Presidential Candidates
Odds for Republican Presidential Candidates
**This page is not intended to be a public endorsement our only goal is to inform bettors of the current odds found online. Our team strives to provide transparent information that reflects the best qualities of the candidate. Odds and other information provided on this page should only be used to make an informed betting decision.