---
Party Nomination Odds: +800
Presidential Election Odds: +1600
Visit Site
Review
Party Nomination Odds: +1400
Presidential Election Odds: +2500
Visit Site
Review
Democratic Primary Leaders
*This data reflects the popularity of Democratic candidates based on data collected from Democratic Primary Voters. Data taken from 4/11-5/5.
Who is Andrew Yang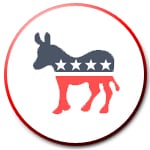 Andrew Yang is a 44-year-old American Entrepreneur from the state of New York. He announced his official run for the 2020 presidential election November 6th, 2017 as a Democrat. He founded the non-profit Venture for America, a group dedicated to helping graduated college students learn entrepreneurial skills.
Voter Base
We can only speculate Andrew Yang's voter base at this moment in time. However, once it firms up we can provide more insight into the exact voter base this candidate is appealing to:
Trump Voters Who Lost Hope
Progressives
Middle America
Immigrants
People of Color
LGBTQ
Andrew Yang Odds to win the 2020 Presidential Election – Does Andrew Yang Have A Chance To Win?
If you asked us about Andrew Yang's chances of winning when he first announced his intentions to run for President, we would have answered with a 'probably not'.  However, we've seen him connect with voters very easily, particularly younger voters, and with the improved odds we've seen from bookmakers, we definitely are not ruling him out.  Yang has seen a recent surge in his odds as his social presence has soared and he secured a spot in the upcoming Presidential debate scheduled later this year in June.
Odds of Andrew Yang winning the Democratic Nomination
The surge in Andrew Yang's odds and his position in the polls have seen him land +1400 to secure the Democratic nomination. That is a significant shift from earlier odds that were not nearly as favorable. As Yang's message is being shared it seems to resonate with Americans enough to impact his potential in the race even as campaigns are just gearing up.
What the current betting odds tell us about Yang's chance of winning in 2020
Andrew Yang is still considered an underdog to Trump but does have competitive odds among other Democratic candidates potentially facing Trump in the 2020 Election.  If we rely solely on the odds, many people were counting him out due to initial unfavorable odds. However, based on his significant improvement at prominent bookmakers, we'd do well not to count Yang out just yet. Nonetheless, odds can change and the Yang could gain more traction or fall out of public favor which would send him to the bottom of the barrel in terms of Andrew Yang's presidential odds.
Andrew Yang's Chances Of Winning Based On Prediction Markets
Oddsmakers and bookies are not the only experts summing up Yang's chances of winning. Prediction markets are also throwing their two cents in, and they are not overly optimistic of Yang's chances in 2020 compared to some of the heavy hitters such as Biden, Harris, and Saunders. Currently, Yang stands at a 5% chance of winning the Democratic nomination according to popular political analysts at Predictwise while predictions on Biden give him a more than 5x great chance of securing the nomination for the Democratic party. Harris and Saunders are afforded a 3x greater chance of winning their party over Yang.  Yang is the underdog here, much like Trump was the in the pre-season polling for 2016, and look how that turned out.
---
---
How Much Can I Win If I Bet On Andrew Yang?
Because Yang stands as an underdog for securing the Democratic nomination, and the odds do not favor him to win, the payout for him actually pulling it off will be extremely nice if you lay down your wager prior to the kick off of the political season. At the time of this writing, Yang's odds are right at +1400.  So if I place a $100 bet at these odds for Andrew Yang to become the Democratic nominee, my winnings would be $1400.  Not a bad return at all.
However, keep in mind that the payout is this nice because he's a longshot, so the odds are not yet in our favor.  On the flip side, if we wait for the odds to strengthen, the payout will be less because the risk is also less.  The higher the risk, the greater the reward. Yang is a tough decision for bettors because he definitely has gained momentum and seen his odds improve dramatically, but he is also not yet being taken completely serious by the political machine.  Yang's odds will likely shift quite a bit leading up to the Democratic primaries and caucuses.
One thing Trump's victory in 2016 taught us is that the underdog can come from behind and take a win that nobody saw coming.  Yang has real substance to his platform, and he is undeniably connecting with voters. He could be the sleeping giant that steals the show out of nowhere.  So yes, you could win some money if you bet on  Andrew Yang, but he's got to win for that to happen.  We recommend that you bet conservatively on futures for Yang to win in 2020 (or any other underdog candidate) and that you only lay down what you can afford to lose.
Andrew Yang's Running Policies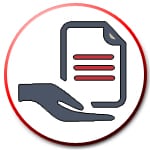 Andrew Yang's Presidential campaign position relies on three main policies: Universal Basic Income (UBI), Medicare For All, and Human-Centered Capitalism. Yang's online campaign site proceeds to detail how he will accomplish these policy goals, as well as, address his take on a number of issues such as the Opioid Crisis, LGBTQ Rights, Paid Family Leave, Gun Safety, and much more. Several online news outlets have gravitated to following and covering Yang's UBI idea which he says will stimulate the economy, increase consumer spending power, and protect American jobs from automation.
In His Own Words
Andrew Yang's view on corporate tax loopholes  – does it set him apart?
Andrew Yang's chances for winning in 2020 are definitely evolving, with many political insiders writing him off initially after he announced he would run for President. Fast forward to today and Andrew Yang's betting odds to win the nomination have improved dramatically.
According to social media responses and public comments regarding his policies and positions, one reason many people are becoming more optimistic than the political pundits are about Andrew Yang's odds for winning in 2020 is that he is discussing some relevant topics people are concerned about that other candidates are not being vocal about.  This is resonating strongly with the American people, particularly younger voters.
Not only does he address the problem of big corporations legally evading taxes, he even has a plan on how to fix it without consequences coming back to bite Americans in the wallet. Watch the video above to hear it in his own words.**
Andrew Yang's Previous Policies
Andrew Yang's career background as an entrepreneur rather than a politician means that Yang has not had the chance to vote on any legislative policies considered in the past. Therefore, there is no information to include under previous policies for Andrew Yang.
Experience
Yang first began building his career during the dotcom era after graduating from Law School. In 1999, Yang started working as a Corporate Attorney at Davis Polk & Wardwell. In 2000, he left the firm to launch his first start-up Stargiving.com.
Stargiving.com folded in 2001 so Yang joined as Vice President to MMF Systems, a healthcare software startup. In 2005, Yang left MMF Systems and joined his friend at Manhattan Prep a small test preparation company. A year later, his friend at Manhattan Prep Zeke Vanderhoek asked Yang to take over as CEO – to which after massive growth was acquired by Kaplan, Inc. in 2009 and Yang served as company President until 2012.
In 2011, Yang was already building his next idea, a non-profit known still today as Venture for America. The success of Venture for America landed him an appointment to public office in 2015 as a Presidential Ambassador of Global Entrepreneurship (PAGE). Yang stepped down as CEO of Ventures for America in 2017.
Yang has also authored several books including Smart People Should Build Things, and The War on Normal People.
Education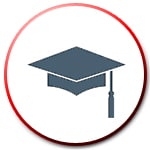 Yang attended Brown University in Providence, Rhode Island, where he graduated in 1996 with a Bachelor of Arts degree in Economics. Afterward, Yang attended the Columbia Law School in New York City where in 1999 he earned his Juris Doctor (J.D.).
Civic Work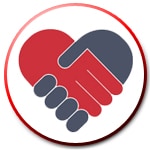 Yang's most notable and public community work has to be through the initiatives pushed by Ventures for America, a non-profit providing real-world entrepreneurial experience to recent graduates. Those initiatives were publicized and amplified through being a part of the Obama-era PAGE group which allowed Yang's business to extend to its entrepreneurial learning skills across the global. In this hope, numerous global would-be entrepreneurs are armed with the knowledge and skills to create and pursue their own business ventures.
Andrew Yang's views on gambling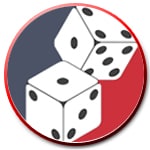 Andrew Yang has not provided any public comment about his stance on gambling, whether domestic brick and mortar expansion or for online gambling pursuit. In fact, out of all the policies and issues listed on his campaign site, not one mentions gaming or gambling. However we have seen him tweet his own election odds, so we suspect he does not hold a hard stance against gambling.
We will keep track of this candidate's comments to update this section as the Presidential race develops.
Top 5 Reasons Andrew Yang's Odds Have Improved And Yang's Chances Of Winning Are Real
Yang is technologically savvy and is using this to effectively engage voters through social media in order to grow his following.
Yang is considered to be very perceptive on key issues that other candidates have not acknowledged or been vocal about.
Yang's Universal Base Income concept is very attractive to most Americans.
Yang continues to paint legal corporate tax evasion as harmful to the US economy and most Americans don't want to see big businesses escape tax burdens.
Yang presents a fresh approach through an economic platform that combines concepts from both capitalism and socialism into something new, fostering bipartisan appeal.
Odds for other Democratic Presidential Candidates
Odds for Republican Presidential Candidates
**This page is not intended to be a public endorsement our only goal is to inform bettors of the current odds found online. Our team strives to provide transparent information that reflects the best qualities of the candidate. Odds and other information provided on this page should only be used to make an informed betting decision.