---
Party Nomination Odds: +1200
Presidential Election Odds: +2000
Visit Site
Review
Party Nomination Odds: +1500
Presidential Election Odds: +2200
Visit Site
Review
Democratic Primary Leaders
*This data reflects the popularity of Democratic candidates based on data collected from Democratic Primary Voters.
Who is Andrew Yang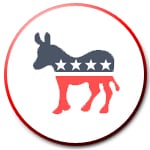 Andrew Yang is a 44-year-old American Entrepreneur from the state of New York. He announced his official run for the 2020 presidential election November 6th, 2017 as a Democrat. He founded the non-profit Venture for America, a group dedicated to helping graduated college students learn entrepreneurial skills.
Voter Base
We can only speculate Andrew Yang's voter base at this moment in time. However, once it firms up we can provide more insight into the exact voter base this candidate is appealing to:
Trump Voters Who Lost Hope
Progressives
Middle America
Immigrants
People of Color
LGBTQ
Odds for Andrew Yang winning the 2020 Presidential Election
+2000
Of the potential candidates for the 2020 Election, sportsbooks betting odds indicate that Andrew Yang was a long shot to become the candidate to directly oppose presidential incumbent Trump in 2020.  We should keep in mind however that like Yang, Trump came in as a businessman with long shot odds stacked against him. Yang has seen a recent surge in his odds as he secured a spot in the upcoming Presidential debate scheduled later this year in June.
Odds of Andrew Yang winning the Democratic Nomination
+1200
Yang's recent surge in the odds and polls have seen him land with a promising +900 to secure the Democratic nomination. That is a significant shift and certainly, a more favorable standing than when he entered the race.  As his message is being shared it seems to resonate with Americans enough to impact his potential in the race even as campaigns are just gearing up.
What the current betting odds tell us about Yang's chance of winning
Andrew Yang is considered an underdog to Trump and has competitive odds among other Democratic candidates potentially facing Trump in the 2020 Election.  If we rely solely on the odds, many people were counting him out due to initial unfavorable odds. However, based on his significant improvement at prominent bookmakers, we'd do well not to count Yang out yet.
---
---
Running Policies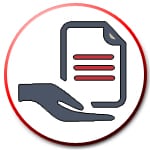 Andrew Yang's Presidential campaign position relies on three main policies: Universal Basic Income (UBI), Medicare For All, and Human-Centered Capitalism. Yang's online campaign site proceeds to detail how he will accomplish these policy goals, as well as, address his take on a number of issues such as the Opioid Crisis, LGBTQ Rights, Paid Family Leave, Gun Safety, and much more. Several online news outlets have gravitated to following and covering Yang's UBI idea which he says will stimulate the economy, increase consumer spending power, and protect American jobs from automation.
Previous Policies
Andrew Yang's career background as an entrepreneur rather than a politician means that Yang has not had the chance to vote on any legislative policies considered in the past. Therefore, there is no information to include under previous policies for Andrew Yang.
Experience
Yang first began building his career during the dotcom era after graduating Law School. In 1999, Yang started working as a Corporate Attorney at Davis Polk & Wardwell. In 2000, he left the firm to launch his first start-up Stargiving.com.
Stargiving.com folded in 2001 so Yang joined as Vice President to MMF Systems, a healthcare software startup. In 2005, Yang left MMF Systems and joined his friend at Manhattan Prep a small test preparation company. A year later, his friend at Manhattan Prep Zeke Vanderhoek asked Yang to take over as CEO – to which after massive growth was acquired by Kaplan, Inc. in 2009 and Yang served as company President until 2012.
In 2011, Yang was already building his next idea, a non-profit known still today as Venture for America. The success of Venture for America landed him an appointment to public office in 2015 as a Presidential Ambassador of Global Entrepreneurship (PAGE). Yang stepped down as CEO of Ventures for America in 2017.
Yang has also authored several books including Smart People Should Build Things, and The War on Normal People.
Education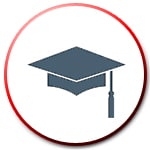 Yang attended Brown University in Providence, Rhode Island, where he graduated in 1996 with a Bachelor of Arts degree in Economics. Afterward, Yang attended the Columbia Law School in New York City where in 1999 he earned his Juris Doctor (J.D.).
Civic Work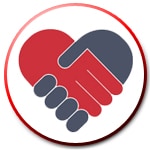 Yang's most notable and public community work has to be through the initiatives pushed by Ventures for America, a non-profit providing real-world entrepreneurial experience to recent graduates. Those initiatives were publicized and amplified through being a part of the Obama-era PAGE group which allowed Yang's business to extend to its entrepreneurial learning skills across the global. In this hope, numerous global would-be entrepreneurs are armed with the knowledge and skills to create and pursue their own business ventures.
Andrew Yang's views on gambling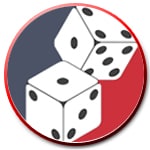 Andrew Yang has not provided any public comment about his stance on gambling, whether domestic brick and mortar expansion or for online gambling pursuit. In fact, out of all the policies and issues listed on his campaign site, not one mentions gaming or gambling. However we have seen him tweet his own election odds, so we suspect he does not hold a hard stance against gambling.
We will keep track of this candidate's comments to update this section as the Presidential race develops.
Odds for other Democratic Presidential Candidates
Odds for Republican Presidential Candidates