---
Party Nomination Odds: +6600
Presidential Election Odds: +10000
Visit Site
Review
Party Nomination Odds: +8000
Presidential Election Odds: +10000
Visit Site
Review
Democratic Primary Leaders
*This data reflects the popularity of Democratic candidates based on data collected from Democratic Primary Voters. Data taken from 4/11-5/5.
Who is Julian Castro?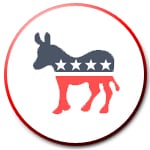 Julian Castro is a 44 year old Public Servant who was the former mayor of San Antonio between 2009 and 2014, and later was Secretary of Housing and Urban Development from 2014 to 2017. He was the first Hispanic to deliver the keynote address at a Democratic National Convention. He announced his candidacy for the 2020 Presidential run on January 12th, 2019 as a Democrat.
Voter Base
While we cannot exactly pinpoint the voter base Julian Castro is attempting to appeal to at this moment in time, we can speculate who he may be targeting. Once these details are confirmed we will update this section:
Latinos
Progressives
African-Americans
LGBTQ
Lower-income voters
Middle America
People of Color
Odds for Julian Castro to win the 2020 Presidential Election
Of the potential candidates to face Trump, sportsbook betting odds indicate that Castro sits in the middle of the field of candidates.  He is not a clear favorite but is also not at the back of the pack. Castro is a candidate that could go either direction depending on how he resonates with his voter base and beyond – his experience in the White House also helps.
Odds of Julian Castro winning the Democratic Nomination
The odds for Castro to win the Democratic nomination are now starting to slip. What seemed like a gradual climb to the top is now slipping towards the bottom of the pack. As more notable and favorable Dems enter the race, lesser-known names like Castro's will slip behind, therefore, he must take the time to make public appearances to keep his name circulating or sit near the bottom of the barrel.
What the current betting odds tell us about Castro's chance of winning in 2020
Castro's odds mean that he is considered an underdog by a margin of points, but is more likely than other potential candidates with wider margins to face Trump. Odds place him in the middle of the list of potential candidates but can change with the effectiveness of his campaign. Nonetheless, competition from other Dems like Beto and Sanders up the challenge.
---
Recent News & Headlines for Julian Castro
---
Julian Castro's Running Policies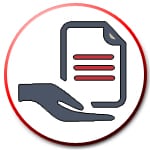 Julian Castro opened his presidential campaign position with a policy to provide Pre-K for all youth in the US, as well as, expand health care, and fight climate change. Castro also discussed pursuing policies to provide accessible college alternatives and criminal-justice reform. Castro has publicly supported the Black Lives Matter movement, Paris Climate Agreement, Universal Healthcare, and LGBTQ rights.
While he has not explained in detail how he will accomplish these campaign goals, Castro's commitment to them is unwavering.
Julian Castro's Previous Policies
Castro has served as Mayor of his hometown of San Antonio and later served as HUD Secretary under the Obama Administration. As Mayor, Castro introduced a revolutionary policy for an innovative pre-kindergarten program which allowed children from lower-income families to receive free Pre-K education and middle-class families to pay on a sliding scale. As HUD Secretary, Castro was accused of selling too many mortgages to Wall Street Banks without enough oversight and regulation citing poor management of delinquent mortgages by fellow Democrats like Elizabeth Warren and others.
Julian Castro's twin brother Joaquin is a Texas House Representative and has a larger voting record than his older Presidential running brother Julian. However, Julian does have more political experience over other running Democrats even if it was at the local and state level, peppered with some federal experience through the Housing and Urban Development department.
Experience
Castro campaigned for the San Antonio City Council in 2000 while still at Harvard as a student. He won a seat as Councilman in 2001 until 2005, where he then attempted to run for Mayor of the city but lost. Castro ran again for the position of Mayor in 2009 and won; Castro remained the Mayor of San Antonio until 2014 by winning his re-elections in 2011 and 2013.
Castro gained national spotlight after becoming the first Hispanic to deliver a keynote address during the Democratic National Convention in 2012. In 2014, Julian Castro was appointed by then-President Barack Obama to be the Secretary of the U.S. Department of Housing and Urban Development. Castro also has a background as an Attorney for Akin, Gump, Strauss, Hauer, & Feld, and through his own Private Practice.
Education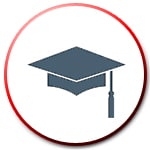 Julian Castro attended Stanford University where he says he personally benefited from affirmative action. Castro graduated from Stanford in 1996 with a bachelor's in arts in Political Science and Communications. Castro then went to Harvard University and entered their Law School program earning a Juris Doctor (J.D.) in 2000.
Civic Work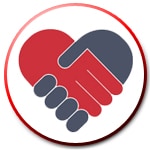 In Castro's youth, he was very active with his brother on local activism campaigns led by his mother Rosie Castro, a Chicana activist. Julian Castro has earned himself several public accomplishments, awards, and titles such as the Young Global Leaders award, the World Economic Forum, and named 40 Under 40 for Rising Politicians by Time magazine in 2010. Castro also founded the SA2020 a campaign to complete community goals to improve San Antonio by 2020.
Castro also published his memoir after he finished serving as part of the Obama administration's HUD Secretary due to limitations to work on it while appointed to public office.
Julian Castro 's views on gambling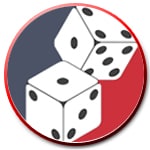 Castro is familiar with the concept of betting as a famous wager was made between the then-San Antonio Mayor Julian Castro and Miami Mayor Carlos Gimenez over the 2014 NBA Finals over a case of Miami's Joe's Stone Crabs and a platter of San Antonio's Tex-Mex food. Castro lost his bet and made good on his promise. While Castro is familiar with wagering, he has not made any public comment or policy stance regarding gambling.
Odds for other Democratic Presidential Candidates
Odds for Republican Presidential Candidates
**This page is not intended to be a public endorsement our only goal is to inform bettors of the current odds found online. Our team strives to provide transparent information that reflects the best qualities of the candidate. Odds and other information provided on this page should only be used to make an informed betting decision.