---
Republican Primary Leaders
*This data reflects the popularity of Republican candidates based on data collected from Democratic Primary Voters. Data taken from 4/11-5/5.
Bovada Odds Tracker
No Data
Who is Mike Pence?
Mike Pence is a 60-year-old Republican who is Vice President to the 45th President of the United States, Donald Trump. While Pence has not announced a run for the 2020 Presidential seat, in the event that Trump is indicted or impeached before the upcoming election cycle Pence would become the default choice for the Republican nomination. There can always be a possibility of a Presidential impeachment trial with any Presidency, as well as, a potential for a Presidential Resignation – therefore, we decided to include Mike Pence as a potential candidate.
Voter Base
At this point, we are unsure of Mike Pence's potential target voter since he has not announced an official run. The below voter base for Mike Pence is derived of pure speculation:
Disgruntled Trump Voters
Republican Conservatives
Republican Moderates
Trump Loyalists
Odds for Mike Pence to win the 2020 Presidential Election
While Mike Pence's 2020 Presidential election odds are not the best in comparison to announced Democratic candidates and the incumbent Republican President Donald Trump, Pence does not have the worst odds available and is considered a possible contender.
Odds of Mike Pence winning the Republican Nomination
Mike Pence's odds to win the Republican nomination are second to Donald Trump who has announced his reelection campaign but better than other Republican candidates who have expressed interest in challenging Trump and other Republicans who have been speculated to potentially enter the 2020 race.
What the current betting odds tell us about Mike Pence's chance of winning in 2020
The current betting odds available through bookmakers show strong confidence in Pence as a Republican Presidential candidate to win the overall election but does not have him positioned better than currently running Democratic candidates or Donald Trump. If Trump were to be indicted, impeached, or resign, then Pence's odds would likely get better.
Recent News & Headlines For Mike Pence
Mike Pence's Running Policies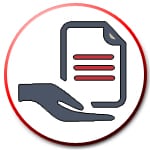 Since Mike Pence has not announced his run for the Presidency and thus he does not have any 2020 running policies. However, it is possible that if he became the Republican nominee, he would likely support multiple policies of Trump to recapture Trump voters and supporters.
Mike Pence's Previous Policies
Mike Pence has a very active voting record which we examined here to provide insight into how the Vice President typically aligns with certain policies. In December of 2018, he voted Yea for the nomination of Jonathan A. Kobes to the Eighth Circuit Court, in January of 2018 he voted in favor of the nomination of Samuel Dale Brownback to be the Ambassador at Large for International Religious Freedom during a Senate confirmation. In February of 2017, Pence voted in favor of the nomination of Elisabeth Prince DeVos to be Secretary of Education, and one-month prior voted yea for the Congressional Pay Freeze and Fiscal Responsibility Act bill which passed the House.
Mike Pence's voting history shows sponsorship for bills in primarily Economics and Public Finance, then Science, Technology, & Communications, followed by Health, Taxation, Law, Commerce, Finance, and Financial Sector, and lastly Government Operations and Politics. Bills which Mike Pence has sponsored before his position as Vice President are as follows: Free Flow of Information Act of 2011, Tax Relief Certainty Act of 2011, Broadcaster Freedom Act of 2011, Title X Abortion Provider Prohibition Act, and the Tax Relief Certainty Act.
Experience
Once Mike Pence graduated from law school, he worked as an attorney for a private practice. Then in 1988, he ran for a Congressional seat and again in 1990, where he lost his bid both times. In 1991, Pence became the President of the Indiana Policy Review Foundation until 1993.
A radio station in Rushville, Indiana also hired Pence to host a weekly 30-minute radio show called the Washington Update with Mike Pence. In 1992, Mike Pence began hosting a daily talk show called The Mike Pence Show, as well as, a Saturday show in Indianapolis. In 1999, Mike Pence left the radio show scene to focus on another Congressional campaign for 2000 which he won.
Mike Pence represented Indiana's 2nd congressional district and later in 2001 to 2003 Pence represented Indiana's 6th congressional district in the House of Representatives. In 2009 to 2011, Mike Pence served as the chairman of the House Republican Conference. In 2013, Mike Pence became Governor of Indiana after a successful campaign run and initiated the largest tax cut in Indiana's history, as well as, pushed for more funding for education initiatives.
In 2017, Mike Pence was inaugurated as VP to President-elect Donald Trump becoming the 48th, Vice President of the United States.
Education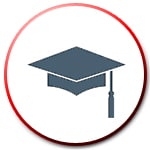 Mike Pence graduated from Hanover College after finishing high school at Columbus North High School.  Later, Mike Pence earned a law degree (J.D.) from the Indiana University Robert H. McKinney School of Law in 1986.
Civic Work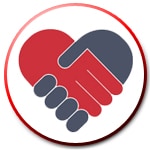 In 2018, Mike Pence did some volunteer work in Indianapolis at a homeless shelter for men at the Wheeler Mission Ministries. He has also done various civic work with the Catholic church as well as his own church.
Mike Pence's views on gambling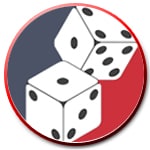 Mike Pence has often publicly said he is against the gambling industry. His actual stance is a little bit hard to nail down, however.  He has accepted over $2 million from gambling industry backers and gaming lobbyist firms. In March of 2013, Pence rejected gambling to grow the state's economy and even went on through Congressional effort to outlaw online gambling.
Pence has said he's never "bought a lottery ticket" due to his objections to gambling. However, in 2011, Pence's campaign received $2.2 million from Indiana gaming operators and their lobbyist firms. Pence did sign legislation which provided gambling operators with lucrative tax cuts though we are not sure what else may have been included in the legislation that may have convinced him to support the measure. We have not studied the legislative measure to determine if there may have been other motivating factors. We are well aware that legislative approval does not always equal carte blanche support for all inclusions on a bill. pe
Odds for other Democratic Presidential Candidates
Odds for Republican Presidential Candidates
**This page is not intended to be a public endorsement our only goal is to inform bettors of the current odds found online. Our team strives to provide transparent information that reflects the best qualities of the candidate. Odds and other information provided on this page should only be used to make an informed betting decision.