---
Party Nomination Odds: +5000
Presidential Election Odds: +10000
Visit Site
Review
Party Nomination Odds: +5000
Presidential Election Odds: +7000
Visit Site
Review
Top Democratic Primary Leaders
*This data reflects the popularity of Democratic candidates based on data collected from Democratic Primary Voters. Data taken from 4/11-5/5.
Who Is Amy Klobuchar?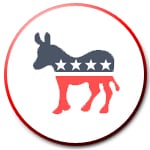 Amy Klobuchar is a 58-year-old Democratic U.S. Senator from Minnesota since 2007. She announced her run for the 2020 Presidential Election on February 10, 2019.
Voter Base
We can only speculate Amy Klobuchar's target base at this time. However, as campaigns develop we will be able to precisely determine her voter base:
Odds for Amy Klobuchar to win the 2020 Presidential Election
According to current field options and sportsbooks, Amy Klobuchar has been given good odds. She is a considerable politician in the Northwest known for never backing down. Many critics have claimed this personality and character trait provides her the robust experience to play with the big boys like Bernie and Biden – despite few people outside of Minnesota knowing her name.
Odds of Amy Klobuchar winning the Democratic Nomination
Amy Klobuchar is a popular Minnesota Senator running for President in 2020. Odds have her in the middle of the pack but there is still plenty of time for her to make her way up the ladder. Amy currently has a good chance of becoming the next Democratic nominee.
What the current betting odds tell us about Klobuchar's chance of winning in 2020
The current odds given imply that Amy Klobuchar has a good chance at facing Donald Trump directly and winning the 2020 Election, but not better chances than other Democratic candidates. Until Klobuchar can differentiate herself from the rest of the Dems she will not receive the same recognition as candidates like Beto O'Rourke, Bernie Sanders, Elizabeth Warren, and so on.
---
News & Headlines For Amy Klobuchar
---
Am Klobuchar's Running Policies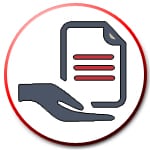 Amy Klobuchar is running her 2020 campaign on policy agendas like lowering Drug Costs, using Digital Distribution, expanding saving accounts to help those save for Education, expanding rural broadband and tougher Privacy Laws, committing the US to the Paris Agreement, reducing the influence of money in politics, automatically registering eligible voters, overhauling Election security, and providing Universal Healthcare. While she does not exactly agree or at least publicly comment on more progressive policies presented by other Democratic Presidential candidates, she is sure on her agenda.
Amy Klobuchar's Previous Policies
According to Klobuchar's previous voting record, the Minnesota Senator supports civil rights equality for LGBT+, supports Women's Rights, Pro-labor and Anti-corporation, and tough on crime. She has also voted to support early childhood education opportunities, and the investment toward homegrown, renewable energy sources. Recently, Amy Klobuchar voted Yes on the Natural Resources Management Act, the Strengthening America's Security in the Middle East Act of 2019, the First Step Act of 2018, the Opioid Crisis Response Act of 2018, and the Patient Right to Know Drug Prices Act.
Experience
Klobuchar worked as a corporate lawyer, a partner at Minnesota law firms of Dorsey & Whitney, and Gray, Plant, Mooty, and later as a prosecutor. In 1994, Klobuchar started her run at a political career by running for the Hennepin Cunty Attorney position. However, she dropped out of the race June that year to support Michael Freeman for re-election.
In 1998, Freeman did not seek re-election allowing Klobuchar to run fully, where she won the seat as County Attorney and was re-elected in 2002. From 2002-2003, Klobuchar was the President of the Minnesota County Attorneys Association. In 2006, Klobuchar ran for the US Senate seat and won becoming the first woman to be elected U.S. Senator from Minnesota – She had held this position since and is now a senior Senator.
In 2019, Klobuchar announced her run for the Presidential candidacy in 2020. Amy Klobuchar's 2020 campaign website has little information regarding her running policies, although they may be available on the site later on.
Education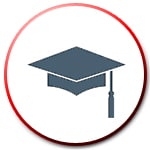 Klobuchar attended the Jonathan Edwards College, a residential college at Yale University and earned a Bachelor of Arts magna cum laude in Political Science in 1982. After she graduated from Yale, Klobuchar attended the University of Chicago Law School and earned a JD (Juris Doctor) in 1985.
Civic Work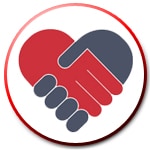 While there is little public note on Klobuchar's charitable, nonprofit, or volunteer work. However, she was honored by Goodwill-Easter Seals Minnesota for her commitment to the nonprofit sector through a bi-partisan energy efficiency bill she introduced in 2016 which worked to help nonprofits save money through energy efficiency.
Amy Klobuchar's views on gambling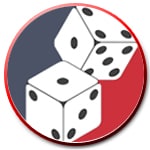 Klobuchar has no available voting record detailing any stance for or against casinos and gambling. However, through looking at her industry contributors in 2017-2018, Klobuchar received $28,985 in total. This amount was spilt in two: Individual contributors gave her $26,985, and PACs gave her $2,000.
Odds for other Democratic Presidential Candidates
Odds for Republican Presidential Candidates
**This page is not intended to be a public endorsement our only goal is to inform bettors of the current odds found online. Our team strives to provide transparent information that reflects the best qualities of the candidate. Odds and other information provided on this page should only be used to make an informed betting decision.