---
Democratic Primary Leaders
*This data reflects the popularity of Democratic candidates based on data collected from Democratic Primary Voters.
Who Is Pete Buttigieg?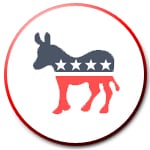 Pete Buttigieg is a 37-year-old Democrat. He has also served as the Mayor of South Bend, Indiana since 2011. Buttigieg announced his bid for the Presidency on January 23rd, 2019.
Voter Base
While at this moment we can merely speculate Buttigieg's voter base, we will update this section as his campaign progresses to the point where we can identify his true target base:
LGBT+ Community
Immigrants
Odds for Pete Buttigieg winning the 2020 Presidential Election
+800
Oddsmakers do not show the best chances for Buttigieg to win the overall presidential election in 2020. Compared to other more notable candidates Buttigieg has does not have the best odds to directly face Trump in 2020.
Odds of Pete Buttigieg winning the Democratic Nomination
+500
This is different based on which sportsbook you are planning to place a bet. Some position Buttigieg as a very likely candidate to win the Dem nomination, others believe there are other more notable candidates more likely to win the nomination.
What the current betting odds tell us about his chance of winning
Current odds given position Buttigieg among middle ground, while he does not have the best chances, he doesn't have the worst. As we near the election, sportsbooks will provide a clearer take on the likeliness he will win.
Running Policies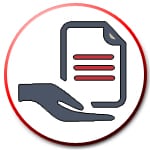 Buttigieg's current campaign is running on the policies to provide Universal Healthcare, Strengthening Labor Unions, Renegotiating Trade Deals, passing a Federal Law Banning Discrimination Against LGBT people, Requiring Universal Background Checks for Guns, Protecting DREAMers, Fighting Climate Change, and Ending the Drug War with Legalizing Marijuana.
Previous Policies
Looking at Buttigieg's previously championed policies while Mayor of South Bend we can see the kind of stance he really supports. In 2012, he proposed to an urban development program to revitalize the city's downtown area which improved economic development and road safety. He also championed a nightly laser lighting display and unveiled it as part of the city's 150th-anniversary celebrations. This mayor also launched a $50 million revitalization investment in South Bend's parks.
Experience
While in college, Buttigieg worked as an investigative intern at a local news network. In 2004, Buttigieg worked as conference director in D.C. for former U.S. Secretary of Defense William Cohen's international strategic consulting firm. Later on, he assisted with Senator John Kerry's presidential campaign in 2004. In 2007, he worked as a consultant at McKinsey and Company until 2010.
Buttigieg ran for Mayor of South Bend in 2011 and won. In 2014, he won his re-election. In 2019, Buttigieg decided to run for the 2020 Presidential election – Buttigieg's 2020 campaign site went up shortly after.
Education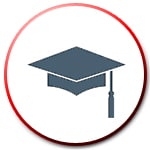 Buttigieg attended and graduated from Harvard College in 2004 with a Bachelor of Arts Degree in History and Literature. In 2007, he received a first-class Honors Degree in Philosophy, Politics, and Economics from Pembroke College where he was a Rhodes Scholar.
Civic Work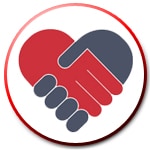 Buttigieg volunteered for the US Navy in 2009 and volunteered to be deployed to Afghanistan for active duty in 2014 as part of the Navy Reserve while serving as Mayor.
Pete Buttigieg's views on gambling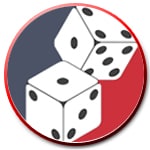 Pete Buttigieg negotiated with local tribes to open Indiana's first tribal casino, run by the Band of Potawatomi, in South Bend. Buttigieg joined the Band of Potawatomi and others on the opening day of the Four Winds South Bend casino. In exchange for paying state taxes, Buttigieg negotiated an agreement for the casino to share its revenue with the city, by receiving 2% of the casino's annual net win.
The tribe also agreed to provide $5 million to local initiatives and organizations over five years. Buttigieg believes the casino will bring in 1,200 jobs to the community. Therefore, he is pro-gambling.
Odds for other Democratic Presidential Candidates
Odds for Republican Presidential Candidates