---
Party Nomination Odds:+15000
Presidential Election Odds: +25000
Visit Site
Review
Party Nomination Odds: +10000
Presidential Election Odds: TBA
Visit Site
Review
Top Democratic Primary Leaders
*This data reflects the popularity of Democratic candidates based on data collected from Democratic Primary Voters. Data taken from 4/11-5/5.
Bovada Odds Tracker
No Data
---
Who Is Marianne Williamson?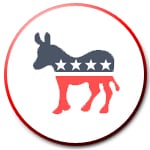 Marianne Williamson is a 66-year-old spiritual leader, author, actress, singer, and activist. She announced her run for the 2020 presidential election as a Democrat on January 28th, 2019.
Voter Base
At this time, we can only speculate Marianne Williamson's target voter. However, as this candidate's campaign develops, we will be able to precisely determine her voter base:
The New Age
Women
LGBT+
Native Americans
African Americans
The spiritually inclined
Progressives
Odds for Marianne Williamson to win the 2020 Presidential Election
Out of all the potential candidates to win the Presidency, sportsbooks have not given Marianne Williamson any odds on directly opposing Trump in the 2020 Election. This is likely due to other Democratic candidates taking the spotlight. She hasn't presented any new updates or policies she is championing in 2020, while other candidates have consistently pushed for more attention and screen time.
Odds of Marianne Williamson winning the Democratic Nomination
The odds for her to win the Democratic nomination have been removed from the odds chart, Bovada has already done this and so has BetOnline. However, Williamson still has time to turn things around but given her stiff competition, she will need to rev up her strategy.
What the current betting odds tell us about Williamson's chance of winning in 2020
Odds are currently unavailable for Marianne Williamson as oddsmakers do not see her as competition against Donald Trump for the 2020 election. If she remains in the race she may regain odds but at this moment, sportsbooks are not finding her to be a real challenge to the Republican incumbent Trump and writing her off. However, this could easily change as Trump was a celebrity figure with no political experience and he won the presidential election in 2016.
Marianne Williamson's Running Policies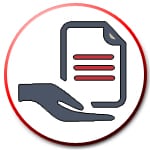 Marianne Williamson is running her 2020 Presidential Election campaign on policies which provide Education, Universal Healthcare, Criminal Justice Reform, reduce Student Debt, correct Wealth Inequality, fight Climate Change, support a $15 minimum wage, and those which pay Reparations to Natives, and African-Americans. Marianne Williamson has also been a long-time advocate for racial justice and race relations, as well as, encouraging Women into positions of power and creating support foundations for those affected by HIV/AIDs.
Marianne Williamson's Previous Policies
While Williamson has never served in a public office before, her run at the 33rd Congressional District of California in 2014 means she has political campaigning experience. Her 2014 campaign policies revolved around ending child poverty, offering, universal healthcare, providing economic justice, LGBTQ equality, Women's reproductive rights, fighting climate change and providing renewable energy, providing greater access to high-quality education and free college, implementing campaign finance reform, and ending the perpetual war and increasing investments in peacebuilding.
Experience
In 1979, Williamson ran a combo metaphysical bookstore and coffee shop in Houston, Texas. In 1983, Williamson moved to California where she began lecturing on healing spirituality and toured around the world. In 1992, Williamson published her first book a Return to Love and twelve other self-help books later on in her life, with her 1997 book Healing the Soul of America providing political yet spiritual tones and a movement toward progress and change.
In 2014, Williamson ran as an Independent for the California US House of Representative seat but was unsuccessful in winning the top two candidate positions and ranked fourth. In 2018, Williamson published her 20th anniversary revised edition of Healing the Soul of America, possibly to use in her 2020 campaign. Williamson sits on the Board of Directors of the RESULTS organization which is working to end poverty domestically and globally, as well as, produced the Sister Giant Conferences.
In 2019, Williamson announced her run after announcing the formation of an exploratory committee. She launched the Marianne Williamson 2020 campaign site shortly after her official announcement.
Education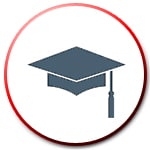 Williamson attended Pomona College in Clairmont, California for two years studying theater and philosophy. Williamson dropped out of Pomona College in her junior year and thus never completed her college education.
Civic Work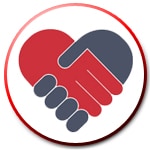 Williamson was an activist in the 80s during the abruption of the HIV/AIDs crisis and founded several Centers for Living which acted as an HIV/AID refuge and non-medical community support center for psychological and emotional resources. In 1989, Williamson created Project Angel Food to cook and deliver nutritious meals to HIV/AIDs patients and later extended the service to men, women, and children affected by life-threatening illnesses.
In 2004, Williamson co-founded The Peace Alliance, a nonprofit grassroots education and advocacy organization supporting peacebuilding projects and the US Government approach to peacebuilding rather than conflict focused foreign policy.
Williamson sits on the RESULTS Board of Directors that lobbies public office, produces research, and works with the media and public to create political pressure to end hunger and poverty globally.
Marianne Williamson's views on gambling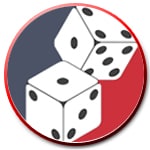 While this candidate has yet to make any public statements regarding her political stance on gambling. She has written an excerpt which explains how she personally or at least professionally feels about gambling. She considers gambling a negative habit that is an indulgence which can lead to an addiction which she believes may be the cause of an unconsciously fueled physical desire that is mistaken for pleasure.
Odds for other Democratic Presidential Candidates
Odds for Republican Presidential Candidates
**This page is not intended to be a public endorsement our only goal is to inform bettors of the current odds found online. Our team strives to provide transparent information that reflects the best qualities of the candidate. Odds and other information provided on this page should only be used to make an informed betting decision.