---
Democratic Primary Leaders
*This data reflects the popularity of Democratic candidates based on data collected from Democratic Primary Voters. Data taken from 4/11-5/5.
Who Is Steve Bullock?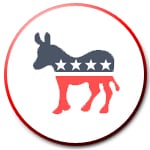 Steve Bullock is a 53-year-old Democratic Montana Governor who has served as the state's Governor since 2013. He was born in Missoula, Montana and has been married to his wife Lisa Bullock since 1999 and has three children with her. On May 14th, 2019 Bullock announced his run for the Presidential candidacy of 2020.
Voter Base
At this time, we can only speculate what Bullock target base may be. As his campaign progresses we will revisit this section and update it with more accurate target voters:
Conservatives
Environmentalists
Women
LGBTQ Allies and Community
Odds for Steve Bullock to win the 2020 Presidential Election
There are no odds available for Steve Bullock at this time.  According to the sportsbooks we recommend no betting lines for Steve Bullock to win the 2020 election are available as of yet. However, if he shows future potential to make himself a known candidate, bookmakers will likely provide odds for him to face Trump.
Odds of Steve Bullock winning the Democratic Nomination
Oddsmakers do not believe at this time that Steve Bullock has a chance to win the Democratic nomination as they have not provided Dem Nomination odds for Bullock yet. The current field of Democratic candidates is too large, and nominations are typically given to the most outstanding candidate that is likely to challenge Trump.
What the current betting odds tell us about Steve Bullock's chance of winning in 2020
The lack of betting lines and odds for Steve Bullock means that bookmakers have little faith in this candidate to steal the show from other more notable and long-standing candidates.
Steve Bullock's Chances of Winning Based On Prediction Markets
Predictive markets have not yet analyzed Steve Bullock's chances to win; however, it is likely he will be included in predictive markets shortly as they strive to provide information on even long-shot candidates.
How Much Can I Win If I Bet On Steve Bullock?
Bookmakers have not populated political odds for Steve Bullock yet. However, once sportsbooks have these betting lines available, we will update this section on the profitability of wagering on Steve Bullock to win 2020.
Steve Bullock's Running Policies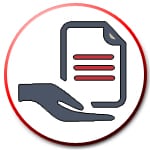 Steve Bullock is currently running his 2020 Presidential campaign on the foundation of Overturning Citizens United, banning Super PACs, blocking foreign meddling in U.S. elections, ending trade embargos with Cuba, supporting DACA recipients, supporting the LGBTQ community, and abortion rights, reducing Tariffs, increase jobs, expanding Medicaid, and banning assault weapons, as well as, re-entering the Paris Climate Agreement. Bullock is running on a platform of being a Moderate Democrat who has succeeded three times in a red state showing his bipartisanship will produce results.
Steve Bullock's Previous Policies
Bullock is known as a pro-choice politician as he vetoed two bills in 2017 aimed at restricting late-term abortions. Bullock also advocated for maintaining Montana's ban on corporate expenditures in elections, steered the DISCLOSE Act, signed an executive order creating a habitat conservation plan for sage-grouse in Montana, and opposed a law which would have required state agencies to verify individuals requesting services were US citizens through a national database. More details on how Steve Bullock stands on the issues can be found through various public politician-voting record sites.
Experience
Bullock was the Chief Legal Counsel to the Montana Secretary of State and later worked for the MT DOJ for four years under Attorney General Joe Mazurek. During his time at the DOJ, he started as Executive Assistant Attorney General and later moved to Acting Chief Deputy. During his time at the DOJ, he worked as a legislative director.
He ran for the MT Attorney General seat and lost in 2000. Afterward Bullock practiced law in D.C. and served as an adjunct professor at George Washington University Law School. In 2004, Bullock returned to Montana and worked in private practice. In 2008, Bullock won the race for Attorney General. In 2011, Bullock ran for state Governor and won; he also won his reelection campaign in 2017.
Education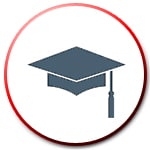 Steve Bullock attended Claremont McKenna College and received an undergraduate degree in Politics, Philosophy, and Economics. Bullock went on to attend Columbia Law School in New York and earned his law degree with Honors.
Civic Work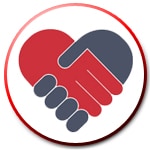 There is no record to be found online of Steve Bullock's civic work, volunteerism, or social activism. However, this does not mean that Bullock has never participated in these activities, rather than at this time, the information cannot be found by our team.
Steve Bullock's view on Gambling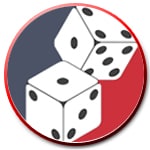 As Governor Bullock participated in part of the state's significant modernization of sports gambling. However, how he did it is suspicious. The governor was presented with two sports gambling bill in 2019 one he signed into law the other he vetoed. The bill he signed into law allowed the state lottery to monopolize betting activities and operations in the state. The bill which was rejected would have opened a free market for businesses to enter. Bullock was quoted explaining his decision, "For the market to succeed, Montana needs to enter the sports wagering market conservatively-adopting only one of the two models now. If in two years, the market can tolerate more entrants, then I fully expect the legislature will revisit whether a second model is prudent for our state…I have spent a great deal of time considering the pros and cons of both systems. Ultimately, however, the Lottery model makes more sense for Montana."
Top 5 Reasons Steve Bullock Could get Lost In The Crowd
Bullock has started the race late and must fight his way through a crowded Democratic field.
Bullock is not a recognizable candidate or has made any waves like Pete Buttigieg and others.
Bullock isn't making enough time to be on tv or pushing social media campaigns hard enough.
Bullock's style of campaigning may only reach older voters while ignoring the youth.
Bullock's focus on conservative voters while running on liberal policies may not work.
Odds for other Democratic Presidential Candidates
Odds for Republican Presidential Candidates
**This page is not intended to be a public endorsement our only goal is to inform bettors of the current odds found online. Our team strives to provide transparent information that reflects the best qualities of the candidate. Odds and other information provided on this page should only be used to make an informed betting decision.