---
Party Nomination Odds: +8000
Presidential Election Odds: +10000
Visit Site
Review
Party Nomination Odds: TBA
Presidential Election Odds: +10000
Visit Site
Review
Democratic Primary Leaders
*This data reflects the popularity of Democratic candidates based on data collected from Democratic Primary Voters. Data taken from 4/11-5/5.
Who Is John Hickenlooper?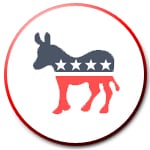 John Hickenlooper is a 67-year-old Democrat who ran and served as Governor of Colorado from 2011 to 2019. He announced his run for the 2020 Presidential Election on March 4, 2019.
Voter Base
At this time, we can only speculate John Hickenlooper's targeted voter base. However, as his campaign develops we will be able to identify his exact base:
Unaffiliated Voters
Centrists
Middle Class
Odds for John Hickenlooper to win the 2020 Presidential Election
According to current oddsmakers and sportsbooks, John Hickenlooper's odds for the 2020 Presidential Election are not the best, thus slim. Few know of Hickenlooper, even fewer are choosing him over more notable Democratic candidates. This politician will need to find a unique stance which separates himself from the pack and build awareness around his campaign to remain in the game.
Odds of John Hickenlooper winning the Democratic Nomination
John Hickenlooper's odds for winning the Democratic nomination are not posted at this time. Hickenlooper must continue to build and develop his campaign to regain odds and traction until nomination time. However, to receive the nomination himself he will need to take a stand and make himself known which with each passing day seems like a more impossible obstacle.
What the current betting odds tell us about Hickenlooper's chance of winning
The current odds for John Hickenlooper to directly face Trump in 2020 Election are not the best, likely because this candidate has not stood out among the handful of notable Democratic candidates in the race. This means Hickenlooper risks sliding into obscurity in terms of Presidential candidates where one asks "Are you voting for John Hickenlooper?" and the response is "Who?".
John Hickenlooper's Running Policies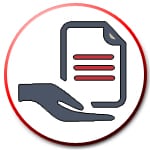 Hickenlooper is running on a more conservative blue approach – through being moderate. Hickenlooper does not necessarily agree with how current Democratic are standing on issues like Healthcare preferring Universal Healthcare over Single Payer Insurance commonly hawked by Dem Presidential candidates this cycle. Hickenlooper works well with bipartisanship and is hoping to bring that to the Presidency to produce effective change. Hickenlooper has not officially announced his running policies but is known to support Planned Parenthood and the Affordable Care Act.
John Hickenlooper's Previous Policies
Looking at Hickenlooper's past voting record we can see his stance on specific issues and bills. Hickenlooper has an eye on energy as he set limits on methane emissions in his state but is against marijuana for pain treatment as he vetoed a bill which allowed for the Authorization of Medical Marijuana Use for Autism and Acute Pain.
He vetoed several bills presented to his Governor's desk in 2018 such as bills which Establish Sale and Use Tax Exemptions For Aircraft Used for Commerce, Repeal Initial Background Check for Limited Passive Investors for Marijuana Businesses, Require Counties to Publish Financial Reports Online Annually, Authorize Licensed Medical Marijuana Centers and Retail Marijuana Store to Sell Marijuana Edibles, Prohibit Members of the Sex Offender Management Board from Receiving Financial Benefit from Standards adopted by the Board, Require Autopsies of Minors to Remain Confidential, Decrease Certain Tobacco Taxes, and Authorize Certain Non-Residents to Vote in Special Elections.
Hickenlooper did sign bills associated with Amending Public Retirement System Policies, Establishing School Grants for Suicide-Prevention Training, Establishing [a] Budget for Fiscal Year 2018-2019, Establishing Requirements for Youth Corrections Centers, Requiring School Districts to Develop a Plan to Equitably Distribute Funds, Authorizing Transfers of Retail Marijuana to Medical Marijuana Licensees, Extending Credit for Excise Taxes on Out-of-State Tobacco Sales, and Establishing Regulations for Secured Medical Marijuana Cultivation.
Experience
Hickenlooper started his work experience as a Geologist for Buckhorn Petroleum in the '80s. Afterward, in 1988, he began his own brewery, the Wynkoop Brewing Company brewpub. In 2002, Hickenlooper ran for Mayor of Denver and won, becoming the 43rd mayor in 2003.
He won his reelection in 2007 and remained there until 2011. In 2012, Hickenlooper pursued a bid to be state Governor and won. He remained Governor from 2013 to 2019, barred from reelection in 2018 due to term limits. In 2014, Hickenlooper served as Vice Chair of the Democratic Governors' Association, as well as the National Governors' Association, and currently serves on the Western Governors' Association.
Education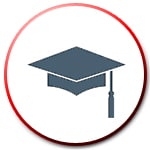 Hickenlooper attended Wesleyan University where he earned a Bachelor of Arts in English in 1974 and later a Master's Degree in Geology in 1980.
Civic Work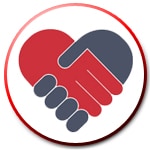 There is little to no information available on John Hickenlooper's volunteer work or civic work, and none concerning social activism. Many criticisms have come from Colorado residents that Hickenlooper is a puppet for big oil and energy companies, and several protests have occurred at his speaking rallies.
John Hickenlooper's views on gambling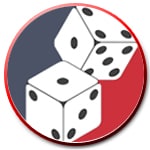 While Colorado has yet to consider gaming expansion, Hickenlooper has been noted to say that society "has become less restrictive" and "looser", regarding recreational marijuana and a potential to allow sports gambling in the state as a reflection of this societal change.
Odds for other Democratic Presidential Candidates
Odds for Republican Presidential Candidates
**This page is not intended to be a public endorsement our only goal is to inform bettors of the current odds found online. Our team strives to provide transparent information that reflects the best qualities of the candidate. Odds and other information provided on this page should only be used to make an informed betting decision.