---
Democratic Primary Leaders
*This data reflects the popularity of Democratic candidates based on data collected from Democratic Primary Voters. Data taken from 4/11-5/5.
Who Is Tim Ryan?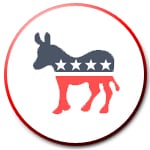 Tim Ryan is a 45-year-old Democrat. Born in Niles, Ohio, this politician has served as a U.S. Representative of Ohio's 13th District since 2013. As of April 4th 2019,  Ryan announced his run for the 2020 Presidency.
Voter Base
While at this exact moment in time, we cannot calculate his exact target voter due to the freshness of his Presidential campaign. However, as his campaign progresses we will update the information below:
Rust Belt Workers
Farmers
Blue-collar Workers
Middle America
Moderates
Unions
Odds for Tim Ryan to win the 2020 Presidential Election
At this time, online political betting sites have not provided Tim Ryan with any odds. Therefore, we are unable to determine his position against more established Democratic candidates according to sportsbooks. However, oddsmakers have delivered odds for other candidates who have announced.
Odds of Tim Ryan winning the Democratic Nomination
Tim Ryan's odds to win the Democratic nomination are not yet known. Therefore, we are unsure if oddsmakers see Ryan as a contender to his more established colleagues. His recent announcement and policy views share his moderate position and willingness to get the job done with bipartisanship which if garnered interest may produce odds for him at online bookies.
What the current betting odds tell us about Tim Ryan's chance of winning in 2020
Odds are currently unavailable for Tim Ryan. However, we feel odds will emerge soon as he is pitching something the other Democrats aren't which will likely bring in voters from both sides. There is a possibility sportsbooks will offer him odds as we near the 2020 election.
Tim Ryan's Running Policies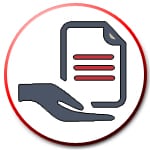 A rust belt native, Ryan's running policy supports the Green New Deal for advancements in Green Energy and Tech to incentivize business investment and revive economic industries which are failing domestically like the car manufacturing industry. Ryan is also running on the platform of rebuilding our economy by investing in American workers, focusing on becoming a leader in electric vehicles and renewable energy, and fighting climate change.
Tim Ryan's Previous Policies
Ryan has had a focus on the manufacturing industry during nine terms in the House of Ohio. Ryan also offered legislation to change U.S. trade policy with China and others. He co-sponsored Medicare for all, was once pro-life and is now pro-choice, supports reducing federal defense spending in favor of balancing the US budget, supports the regulation of indirect campaign contributions from corporations and unions, and supports federal spending as a means of promoting economic growth. He voted nay on the Border Security and Immigration Reform Act of 2018, the Securing America's Future Act of 2018, the Criminal Alien Gang Member Removal Act, the No Sanctuary for Criminals Act, and on Kate's Law.
Experience
After graduating from college, Ryan joined the staff of Jim Traficant, an Ohio congressman. From 2000-2002, he served a half term in the Ohio State Senate. In 2003, he ran for the Ohio Representative seat of District 17 and won, he maintained the seat until 2013.
In 2013, he ran for Ohio's 13th District seat in the House and won, he has served in this seat ever since. In April of 2019, Tim Ryan announced his run for the 2020 presidency and released the Tim Ryan for America 2020 campaign website.
Education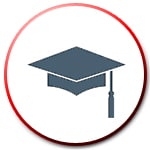 Tim Ryan attended and graduated from Bowling Green State University in 1995 with a Bachelor of Arts degree in Political Science. In 2000, he obtained a Juris Doctor (J.D.) degree from the Franklin Pierce Law Center which is now known as the University of New Hampshire School of Law in New Hampshire.
Civic Work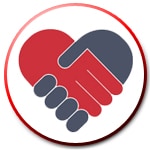 There was little to no public records to be found on Tim Ryan's social work, activism, or volunteering habits. However, this does not mean that Ryan has not performed any acts of civil service before.
Tim Ryan's views on gambling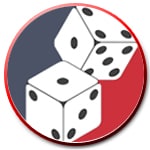 Ryan's views on gambling are unknown. He has made little comment on the issue; however, it is likely that through his campaign and several debates he will be forced to comment on the issue. When he does, we will update this section with his response.
Odds for other Democratic Presidential Candidates
Odds for Republican Presidential Candidates
**This page is not intended to be a public endorsement our only goal is to inform bettors of the current odds found online. Our team strives to provide transparent information that reflects the best qualities of the candidate. Odds and other information provided on this page should only be used to make an informed betting decision.