UK Election Odds, Prop Bets, and More

Every 5 years, the House of Commons holds elections for new Members of Parliament (MPs) which also inspires online International political election sportsbooks to produce UK election odds and accepts bets on who gamblers believe will win.
UK general election betting sites don't limit their offerings to Parliament or Prime Minister Election odds. They also offer odds on the British Royal Family, which party will control the House of Commons, and political prop bets on controversies and scandals going on in London and elsewhere.
Read on to learn more about UK Election betting odds, the online sportsbook sites that accept action on them, and what political bettors can expect to find upon becoming a member.
---
Best Online Sportsbooks With Betting Odds For UK Elections 2022
---
How To Bet On UK Election Odds
While many US states feature regulated domestic sportsbooks that allow for wagering on professional and college sports, our staff has yet to discover any that offer political betting odds.
That said, the online political sportsbook sites that we recommend feature General Election 2022 UK odds for betting on the next Prime Minister, MP, and prop bets, and are currently the best option for wagering on election outcomes, regardless of the country they are being held in.
Membership, however, is required to lay some action on the "who will be next Prime Minister?" UK betting odds with an online sportsbook, so after cruising through each of the sites featured in the table above, decide which ones you want to join up with and venture to their respective homepage.
By clicking join at the top of the page, prospective members will be directed to a section where they'll enter personal data to create an account profile. Following that submission, bettors will need to make their sportsbook deposit for wagering and should consider the bonus cash offers while there.
Once the deposit transaction has been completed, bets can then be placed on all sorts of UK odds, general election betting lines, and prop bets at any time the member chooses.
---
How Do UK Political Elections Work?
Every 5 years, elections are held for Members of Parliament in the UK. The last general election was in December of 2019 and the next will be held on May 2, 2024 (the first Thursday of May). These elections can occur prior to the 5-year mark if a vote of no confidence passes the House of Commons, or two thirds of the MPs vote for a motion to do so.
The party that wins the most overall seats will become the majority, and the head of that party is typically named the Prime Minister by the sitting Monarch. Once the Prime Minister is declared, the PM can then begin appointing cabinet members and senior government officials.
---
Latest UK Election Betting Odds
Although May of 2024 is still years away, UK General Election betting odds are on the board and are taking action now. The next UK Election betting odds are posted below, and we expect more to appear as 2024 approaches.

UK Election Odds
Boris Johnson Exit Date
2022 +100
2024 or later +185
2023 +225
Next Conservative Party Leader
Penny Mordaunt +400
Jeremy Hunt +600
Rishi Sunak +650
Elizabeth Truss +700
Tom Tugendhat +800
Nadhim Zahawi +800
Ben Wallace +900
Sajid Javid +1400
Michael Gove +1600
Mark Harper +2000
Dominic Raab +2200
Priti Patel +4000
Steve Baker +4000
James Cleverly +4000
Tobais Ellwood +5000
Grant Shapps +6600
Oliver Dowden +6600
Jacob Rees-Mogg +10000
Kwasi Kwarteng +10000
Matthew Hancock +12500
Robert Jenrick +15000
Johnny Mercer +15000
Esther McVey +15000
Ben Houchen +15000
Rory Stewart +15000
Graham Brady +20000
Andrea Leadsom +20000
Nigel Farage +25000
Ruth Davidson +30000
Gavin Williamson +50000
George Osborne +50000
Keir Starmer to be Labour Leader at Next Election?
Next Labour Party Leader?
Andy Burnham +500
Lisa Nandy +550
Wes Streeting +550
Rachel Reeves +600
Angela Rayner +700
Yvette Cooper +1000
David Lammy +1000
Jess Phillips +2000
Rosena Allin-Khan +2800
Bridget Phillipson +2800
Peter Kyle +3300
Ed Miliband +4000
Jim McMahon +4000
Sadiq Khan +5000
Dawn Butler +5000
Jonathan Reynolds +5000
Emily Thornberry +5000
Clive Lewis +6600
Hillary Benn +6600
David Miliband +6600
Zarah Sultana +6600
Dan Jarvis +6600
Nick Thomas-Symonds +8000
Dan Carden +10000
Stella Creasy +10000
Stephen Kinnock +10000
Jonathan Ashworth +10000
Janet Daby +10000
Anas Sarwar +12500
Rebecca Long-Bailey +15000
Laura Pidcock +15000
John McDonnell +15000
Anneliese Dodds +17500
Jeremy Corbyn +20000
Lucy Powell +20000
Tony Blair +25000
Diane Abbott +30000
Richard Burgon +30000
Seema Malhotra +30000
Next UK General Election Winner
Conservatives -110
Labour -110
Liberal Democrats +5000 
Overall Majority at Next General Election?
Year of Keir Starmer Exit
2024 or Later -600
2022 +400
2023 +100
---
UK Election Odds – Next Prime Minister
While there may be odds placed on the next Prime Minister, the PM is not chosen by the electorate. The Prime Minister will be selected from the majority party in the House of Commons by the Monarch, and will usually be represented by their current leader unless another person is chosen by the Queen or King.
New UK Prime Minister odds will be purely based on which party is expected to be the controlling one following the general election cycle, and who the current leadership is of said majority.
---
UK Political Prop Bets
Technically, all political wagers are prop bets. When prop bets are mentioned in the realm of political or election odds, they are referring to events that don't directly involve a single election outcome (i.e. Biden vs. Trump).  Below are some examples of current prop bets for UK Elections.

UK Political Props Odds
U.K. Politics: Year of Keir Starmer Exit
2024 or Later +100
2023 +180
2022 +450
2021 +1200
Majority Party Following Next UK General Election
Conservatives -330
Labour +215
Liberal Democrats +10000
Overall Majority at Next General Election?
Boris Johnson Conservative Leader At Election
---
Mobile Betting Sites: UK Elections
The online sportsbook sites that we endorse on this page port their services to mobile devices without requiring any downloads. Just click on any of the links in the table above using a mobile browser and access will be granted to the latest betting odds on UK politics.
These mobile political betting apps are web-based for instant access to the latest lines for who will win, U.K. Election odds for betting on each legitimate candidate for the House of Commons, and prop bets for all other potential outcomes. Try each of the above political sportsbooks on your iPhone, iPad, or Android device today.
---
British Royal Family Betting Odds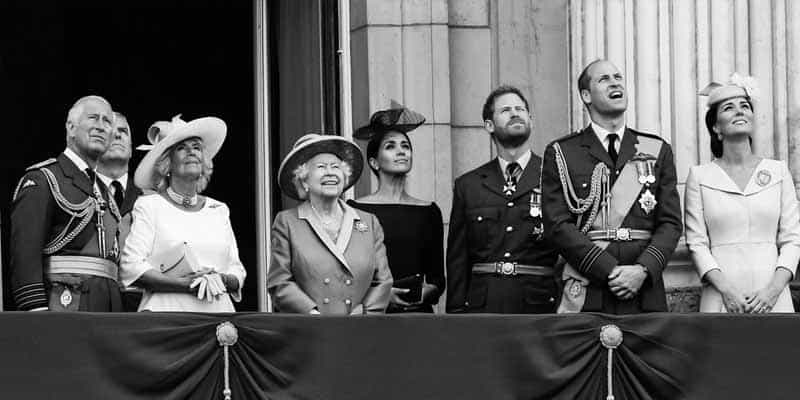 Odds for the British Royal Family fall under the category of election odds for the UK because they are political in nature, even though members are appointed by birth and not via an election process.
Most of the Royal Family odds center around marriages, births, deaths, and the transition of power, while other betting lines can involve controversies and criminal investigations. The Monarch still holds some actual executive power in the UK, including the selection of the next Prime Minister, and thus, still has some play in the betting odds.
Below are some of the many UK Royal Family betting odds for the Windsor Family that we've seen posted in recent months.

Royal Family Odds
UK to Hold Referendum on Monarchy?
Royal Family Odds: Prince Andrew to be Indicted?
Prince Charles to Become King by 2025?