---
Online Sportsbooks With Presidential Odds
Presidential Election Odds: Bovada
Kamala Harris +400
Joe Biden +450
Donald Trump Sr. +550
Ron DeSantis +1000
Nikki Haley +2000
Mike Pence +2500
Alexandria Ocasio-Cortez +3000
Dwayne "The Rock" Johnson +3300
Michelle Obama +3300
Cory Booker +4000
*More odds available at
Bovada
2020 House Election Update (11/4): Adam "Pencil Neck" Schiff won reelection to the US House with approximately 74% of the vote in his district. 
Adam Schiff is a US Representative from California's 28th District, and he is an influential and powerful Democratic presence in Washington, D.C. politics. Schiff has been serving in the US House since winning his seat in the House elections of 2000. Schiff has held many positions of leadership in the US House and was a key player in the impeachment of President Donald J. Trump, for which he is most notable.
Adam Schiff's reelection odds for the US House of Representatives will be worth betting on, as he is extremely popular with his constituents and is positioned to continue his efforts on Capitol Hill in 2020. Even if his particular Congressional race is a foregone conclusion, there will be plenty of other political prop bets and Congressional betting lines to choose from.
Who Is Adam Schiff?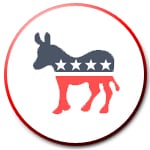 Representative Adam Schiff has been serving in the US House of Representatives for 20 years on behalf of his home state of California. Over that time, he has risen in power amongst the Democratic National Committee and is currently the Chair of the House Intelligence Committee.
Schiff rose to national prominence when he acted as a lead investigator in the House's Trump impeachment efforts in late 2019. Schiff was instrumental in successfully convincing the US House to impeach Trump, making Trump the third President in the history of the United States to receive that dishonor.
Is It Legal To Wager On US House Of Representatives Election Outcomes?
Betting on political election outcomes does not violate the law when using an offshore sportsbook operating online. Vegas and other domestic sportsbooks may offer odds on US Congressional campaigns, but they are merely for informational purposes and to attract attention. Domestic sportsbooks are not allowed to accept wagers on political betting action.
Online sportsbooks are not illegal to use because federal and state gambling laws fail to even mention the activity, much less outlaw it. Washington has passed laws that do not allow bettors within state lines to wager online, but we've never heard of any fines or arrests for that "crime" in there. Still, abiding by all local gambling laws is advised.
Adam Schiff Odds For Reelection
As of this writing, Schiff does not have any odds on his chances for reelection to California's 28th Congressional seat. Betting lines are sure to arise at top-rated online sportsbooks, and we expect the odds to favor him to win in a landslide. His district is largely populated with Democrat voters, and Schiff is very popular among his base.
US House Of Representatives 2020 Betting Odds
Although no odds have yet been published that allow for wagering on Schiff's electoral race this November, there are a few betting lines involving how the control of the US House will sway after the dust has settled this fall. Here are two examples, both via Bovada.
US House Of Representatives Control
Democrats -380
Republicans +265
House And Senate Balance Of Power
Democratic House, Democratic Senate +120
Democratic House, Republican Senate +140
Republican House, Republican Senate +375
Republican House, Democratic Senate +4500
Adam Schiff Political Experience
Between 1987 and 1993, Rep. Schiff was an Assistant United States Attorney. Schiff unsuccessfully campaigned for the 43rd California State Assembly district seat in 1994, losing twice to Republican James Rogan, first in a special election and then during the regular election cycle. In 1996, Schiff was elected to California's 21st Congressional District (state-level), where he served for four years before representing the 27th District in the US House (2001-2003), the 29th District (2003-2013) and the 28th District (2013-present).
When Is Adam Schiff Up For Reelection?
US Congressional seats are up for reelection every two years, so members of the House are always on the campaign trail. Representative Schiff will face off against Republican challenger Eric Early late this fall to try and retain California's 28th Congressional seat. The district leans heavily towards the left, and Schiff is expected to win in 2020.
2018 General Election Results For Adam Schiff
| | | |
| --- | --- | --- |
| Candidate | Votes | % |
| Adam Schiff (Incumbent) (D) | 196,662 | 78.4% |
| Johnny Nalbandian (R) | 54,272 | 21.6% |
Can I Bet On Adam Schiff Now?
We know that eager political bettors would like to go ahead and place a wager on Rep. Schiff right now, but since there are no odds available at the moment, gamblers will have to wait. Odds typically appear within a month or two of the November general election, so keep checking back with the online sportsbooks recommended on this page.
How Much Can I Win If I Bet On Adam Schiff?
Online sportsbooks set maximum bet amounts on each wager, as well as a max for each wagering option for any betting line. These will differ depending on the book that you use, but political odds use the standard American moneyline. So if you see Schiff odds at, say, -3000 in the general, that means that it would take a $3000 wager just to win $100.
Depending on the limits in play, it may not even be possible to wager (or win) that much on a single bet, though some books will allow you to place several of the same bets if you wait a set time before doing so. However, you must always contact customer service for clarification on this policy.
Adam Schiff Bio
Schiff was born in Framingham, MA, on June 22, 1960, and was raised in a practicing Jewish household. His family settled in California in 1972, and Schiff has considered CA to be his home since that time. After graduating with a J.D. from Harvard Law School, he became an Assistant United States Attorney from 1987 until 1993.
After serving one term in the California State Senate, Schiff was elected to the US House of Representatives, where he has held office since 2000. He has held many leadership positions since his election nearly twenty years ago, and he continues to be a big-time player in Washington, D.C. politics. Schiff is now the Chair of the House Intelligence Committee (an oxymoron if we've ever heard one), and he has been married to wife Eve Sanderson since 1995. The couple shares two children.
Adam Schiff Education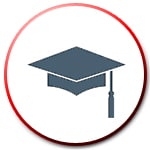 After a stellar academic high school career where he was the senior class valedictorian and was voted most likely to succeed, Congressman Schiff earned a B.A. degree in political science in 1982 from Stanford University. He then went on to Harvard Law School, earning Juris Doctor degree in 1985.
Adam Schiff Policies And Signature Legislation
Voted in favor of the 2003 Iraq War
Introduced legislation to recognize Armenian genocide
Investigate the Benghazi attack of 2012, calling it a "colossal waste of time"
Proposed legislation to reduce helicopter noise in Los Angeles County
Supports intelligence and surveillance reform and expansion
Formed the Congressional Caucus for the Freedom of the Press (2006)
Helped craft the Trump-Russia collusion narrative
Supports Israel
Led impeachment inquiry against Donald Trump
Adam Schiff Voter Base
Far-Left Voters
Environmentalists
Anti-Trump Voters
Pro-Abortion Supporters
LGBTQ Voters
Adam Schiff On Gambling?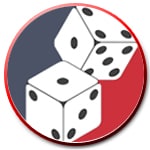 Gambling has not been a focus of Adam Schiff's agenda over the course of his political career, but he has made some key legislative votes in the past that indicate that he is not an opponent. That said, he has voted against several gambling expansion measures as well, making him more or less neutral on the subject.
Adam Schiff Net Worth
A 2018 report estimated Representative Schiff's net worth to be in the neighborhood of $1.5 million. He made his fortune through his salary as a US Congressman.
Law & Order Television Show
Actor Steven Hill played the fictional character of Adam Schiff on the immensely popular television crime drama Law & Order. The character is not based on Representative Schiff, or anyone else in the real world. All similarities of name or appearance are purely coincidental. If you believe that.
---
Adam Schiff Memes
Senator Schiff has been the target of creative meme creators around the United States and has inspired many online postings. Here are some of the more "tasteful" memes that we have seen.
---
---
Contact Adam Schiff
Burbank, CA
245 E. Olive Avenue, #200
Burbank, California 91502
(818) 450-2900 or
(323) 315-5555
Washington, DC
2269 Rayburn House
Office Building
Washington, DC 20515
(202) 225-4176
Hollywood, CA
5500 Hollywood Blvd
Suite #416
Los Angeles, CA 90028
(323) 315-5555
---
---
Adam Schiff FAQs
Is Adam Schiff married?
Yes, Adam Schiff is a married man. He wed Eve Sanderson in 1995 and they have been together for over 20 years. The couple have two children, a boy (Elijah) and a girl (Alexa). Presumably, they do not use Amazon's voice-recognition platform in their home.
Is Adam Schiff gay?
Adam Schiff is not openly gay. He is married with two children, albeit that is neither proof nor disproof.
How old is Adam Schiff?
Congressman Schiff was born on June 22, 1960, and his current age is 59 years old.
How tall is Adam Schiff?
Adam Schiff is 5'11' tall. He comes in slightly above the average American male height of 5'10".
Does Adam Schiff have Graves Disease?
No, US Rep. Schiff does not have Graves Disease. There has been internet-based speculation that his large eyes indicate that he is suffering from the effects of Graves Disease or an issue with his thyroid gland, but these are merely rumors.
Is Adam Schiff's sister married to George Soros' son?
No, Adam Schiff is not an in-law of the Soros family. George Soros is an infamous Hungarian-born Democratic Party donor and event planner that has a seemingly unending supply of money. His attachment to Schiff was likely a result of backlash due to his involvement in the Trump impeachment process.
Where is Adam Schiff from?
Representative Schiff was born in Framingham, Massachusetts, in 1960. In the early 1970s, his family relocated to Arizona and then California. Schiff has called the Golden State home since 1972, where he has struck political gold.