---
Democratic Primary Leaders
*This data reflects the popularity of Democratic candidates based on data collected from Democratic Primary Voters. Data taken from 4/11-5/5.
---
Who is Kamala Harris?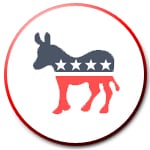 Kamala Harris is a 54 year old Democratic U.S. Senator from California. She announced her official candidacy in the 2020 Presidential election as a Democrat on January 21st, 2019. She has been serving as a US Senator since 2017.
Voter Base
We can only speculate Kamala Harris's voter base at this moment in time. However, once it firms up we can provide more insight into the exact voter base this candidate is appealing to:
College Educated
Progressives
Young Voters
Women
Immigrants
People of Color
LGBT+ Community
Odds for Kamala Harris to win the 2020 Presidential Election
Across the field of potential candidates, sports betting odds reflect that Harris currently has some of best in odds to oppose Trump in the 2020 Election. Her well-known name has a significant impact on the odds of her winning, as well as, her representation as a woman and person of color in an election of mostly white politicians. Her record as a famous California prosecutor also aides in her ranking in the oddsbooks.
However, Kamala Harris has dropped in ranking behind Joe Biden, Bernie Sanders, and Pete Buttigieg. Nonetheless, she is pushing her campaign every day via social media and media presence to retake her spot.
Odds of Kamala Harris winning the Democratic Nomination
Kamala Harris is one of the Democratic nomination frontrunners at this time ranking fourth in line. She is well liked among Democratic voters and has the experience needed to be the next President of the United States. Only time will decide where she ends up and if she can keep her favorability up she will have a good chance to win the Democratic Nomination.
What the current betting odds tell us about Harris' chance of winning in 2020
The odds imply that Kamala Harris is still considered an underdog against Trump but is also a favorite to oppose Trump in the 2020 Presidential Election.  Will she remain in the top 5? That depends on how those who enter the race compare to Senator Harris.  As the field of candidates expands, we will see the odds become more specific in this regard.
---
Recent News & Headlines for Kamala Harris
---
Kamala Harris' Running Policies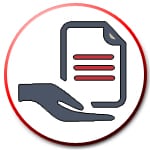 Kamala Harris has positioned her 2020 Presidential campaign platform on Debt-free College, otherwise known as College Affordability, and Universal Preschool as her two main campaign policies. Harris has also been a long-time advocate for Immigrants and Women's Rights and expressed interest in tackling issues pertaining to Racial Profiling by law enforcement, and Gun Violence in Schools. While Harris did not provide specifics at her recent rallies on how she will accomplish these goals, she remains focused on these policies as part of the foundation of her Candidacy.
In Her Own Words
Kamala Harris goes back to Howard University to answer questions about her beliefs, policies, and the 2020 Presidential election.
Kamala Harris held an open interview at Howard University hours after she announced that she was running for President of the USA in 2020. This interview opens up Kamala's thoughts and views and expresses her concerns with the current administration.
Kamala Harris' Previous Policies
Harris has had a historical focus on policies which affect Public Lands and Natural Resources, Immigration, Taxation, Health, Crime and Law Enforcement, Environmental Protection, the Financial Sector, and Armed Forces and National Security. In 2017, Harris introduced thirteen bills which can be examined here along with her recent sponsored bills, as well as, how Harris voted on several key bills. Harris was the primary sponsor of the Disaster Victims Passport and ID Relief Act of 2018, the COUNT Victims Act, and the John Muir National Historic Site Expansion Act.
Recent bills sponsored by Harris include the Saint Francis Dam Disaster National Memorial Act, Ensuring Diverse Leadership Act of 2019, the LIFT (Livable Incomes for Families Today) the Middle Class Act, the Mental Health Professionals Workforce Shortage Loan Repayment Act, the Mental Health Telemedicine Expansion Act, and the Northwest California Wilderness, Recreation, and Working Forests Act.
Experience
From 1990 to 1998, Kamala Harris was the Deputy District Attorney for the Alameda County District Attorney's Office prosecuting robbery, murder, and child rape cases. From 1998 to 2000, Harris served as Managing Attorney of the Career Criminal Unit of the San Francisco District Attorney's Office prosecuting serial felons. From 2000 to 2003, Harris headed the San Francisco City Attorney's Division on Families and Children.
At the end of 2003, Harris was elected the San Francisco District Attorney. Harris was re-elected to her office in 2007. With Harris heading the San Francisco District Attorney's Office, the Office increased the percentage of dangerous criminals sentenced to prison by more than half, as well as, doubling trial conviction rates for gun felonies to 90%.
Kamala also served as the 32nd Attorney General of California from 2011 to 2017.
In 2017, Harris was elected to be a US Senator for California, becoming the first South Asian-American and second African-American woman to serve as a US Senator in all of American history. The junior senator from California is aligned with the Democratic party and is up for reelection in 2022 for her Senator position. Senator Kamala Harris also currently sits on the Senate Budget Committee, the Homeland Security and Governmental Affairs Committee, the Committee on the Judiciary, and the Select Committee on Intelligence.
Education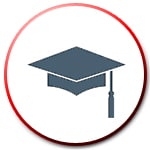 Kamala Harris attended Howard University, a historically black academic university, where she majored in Political Science and Economics. Harris earned her bachelor's degree in 1986 and moved from Washington, D.C. to the California Bay Area to enroll at Hastings College of the Law. Here Harris earned her Juris Doctor (J.D.) in 1989.
Civic Work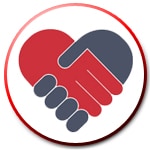 Kamala Harris was named one of California's top women litigators by a legal paper released by the Daily Journal. The National Urban League called Kamala Harris a Woman of Power. The National Black Prosecutors Association Awarded Kamala Harris the Thurgood Marshall Award, named within the Rodel Fellowship in Public Leadership by the Aspen Institute, and currently serves on the Board of the California District Attorneys Association.
Kamala Harris' views on gambling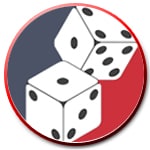 While Senator Kamala Harris has not made any public statements regarding her position on gambling, California tribes involved in domestic gaming say Kamala failed to protect the exclusivity promised within their Class III gaming compacts. These tribes say Kamala did not crack down on non-Indian gaming and fantasy sports wagers which encroaches on the profitability of tribal-run gaming venues in CA.
Steven Stallings, Chairmen of the California Nations Indian Gaming Association told the Los Angeles Times that "[Kamala has] just failed to take positions on some critical issues … and that causes alarm". However, upon looking into Kamala Harris's record as Attorney General she opposed at least 15 tribal land-into-trust applications, as well as, attempts to stop the Big Lagoon Rancheria from opening a land-based casino that was placed in trust more than two decades ago by her Office.
Kamala Harris also accused California's former Casino Enforcement Chief of engaging in a conflict of interest on behalf of the San Jose card club. California is the only US state with its gambling regulations divided between the Governor and state Attorney General. Harris has even been criticized for restricting staff and resources for the Bureau of Gambling Control in the past.
We can only assume from these actions by Senator Kamala Harris that she does not favor gambling.
Odds for other Democratic Presidential Candidates
Odds for Republican Presidential Candidates
**This page is not intended to be a public endorsement our only goal is to inform bettors of the current odds found online. Our team strives to provide transparent information that reflects the best qualities of the candidate. Odds and other information provided on this page should only be used to make an informed betting decision.