---
Party Nomination Odds: +2200
Presidential Election Odds: +3300
Visit Site
Review
Party Nomination Odds: +1800
Presidential Election Odds: +2500
Visit Site
Review
Democratic Primary Leaders
*This data reflects the popularity of Democratic candidates based on data collected from Democratic Primary Voters.
---
Who is Elizabeth Warren?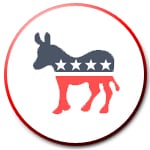 Elizabeth Warren is a 69-year-old US Senator from Massachusetts. She announced her run for the 2020 presidential Election on February 9th, 2019.
Voter Base
At this time, it is hard to pinpoint the exact voter base Elizabeth Warren is aiming for in the 2020 Election. However, we can assume who she is targeting based on her running policies, as her campaign progresses, we will update the information below with more accurate descriptions:
Middle-Class Voters
Minorities
Workers
Anti-Trumpers
Odds for Elizabeth Warren winning the 2020 Presidential Election
+3300
Oddsmakers place Elizabeth Warren in the middle of the Field of 2020 Presidential candidates with "ok" odds to directly face Donald Trump in the 2020 Election.
Odds of Elizabeth Warren winning the Democratic Nomination
(Not Posted Yet)
The odds for her to win the Democratic nomination have not yet developed, however, as we near the 2020 Primary it is sure that odds and betting lines will be offered.
What the current betting odds tell us about Warren's chance of winning
Warren's current odds tell us that while she is considered an underdog to beat Trump in the 2020 Election, she also has better chances than most democratic candidates but not the best odds.
---
Recent News & Headlines For Elizabeth Warren
---
Running Policies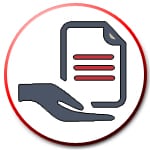 Warren's campaign focuses on two major issues: Corruption in Washington, and Lack of Transparency. These policies she stands by directly target the Trump administration. Other running policies include Strengthening our Democracy, Rebuilding the Middle Class, Equal Justice under Law, implementing Sensible Foreign Policy, and better Rules of Business for employees and consumers all of which can be found on Elizabeth Warren's 2020 election campaign site.
Previous Policies
Warren's previous voting record provides an inside look at the truth behind her running policies. Through comparing recent legislation Warren voted on we can see resounding enforcement behind these 2020 campaign policies. Warren voted in favor of the Natural Resources Management Act, the First Step Act of 2018, the Agriculture and Nutrition Act of 2018, and to directing remove the United States Armed Forces from Hostilities in the Republic of Yemen that have not been Authorized by Congress.
She also voted against the Strengthening America's Security in the Middle East Act of 2019.
Experience
Warren briefly taught children with disabilities at public school. Later on between 1977 and 1978, Warren lectured at Rutgers University, Newark School of Law. In 1978 until 1983, Warren moved to Houston to go to the University of Houston Law Center.
During her time there in 1980, she became the Associate Dean of Law at the University of Houston and got tenure in 1981. In 1981, she also taught at the University of Texas School of Law as a visiting associate professor. From 1983 until 1987, she transferred to teach full time at the University of Texas School of Law in addition to being a research associate at the Population Research Center of the University of Texas at Austin.
In 1985, she became a visiting professor at the University of Michigan. In 1987, Warren transferred to the Pennsylvania Law School to become a full-time professor, later endowed chair in 1990 becoming William A Schnader Professor of Commercial Law. In 1992, Warren taught at Harvard Law School as a Robert Braucher Visiting Professor of Commercial Law.
In 1995, Warren left the Pennsylvania Law School to be a Leo Gottlieb Professor of Law at Harvard. At this point in time, Warren became a highly influential law professor. Warren published in many fields but her expertise was in commercial law and bankruptcy.
In the late 90's, early 2000's, Warren wrote an article outlining her idea for a Federal agency designed to protect consumers from fraudulent or misleading financial products, like mortgages and credit cards. She was very proactive in public work and bankruptcy law. In 2008, Harry Reid the U.S. Senate Majority Leader appoints Warren to a Congressional oversight panel overseeing the $700 billion Troubled Assets Relief Program.
Former President Barack Obama appointed Warren as assistant to the president and special adviser to the Treasury secretary in 2010. This was an effort by the administration to launch the new Consumer Financial Protection Bureau. However, in 2011 bipartisan opposition forced Obama to decline Warren's nomination as permanent direct of the new Bureau; that same year Warren stepped down as Obama's special adviser.
In 2011, Warren announced her run for the Massachusetts U.S. Senate seat. In 2012, she was unopposed for the Democratic nomination. Warren won against her Republican opponent Scott Brown in 2012 and has held her seat since. Warren sits on several committees including the Committee on Armed Services, the Committee on Banking, Housing, and Urban Affairs, the Committee on Health, Education, Labor and Pensions, the Committee on Assignments, the Subcommittee on Economic Policy, Subcommittee on Financial Institutions and Consumer Protection, the Subcommittee on Personnel, the Subcommittee on Strategic Forces, the Subcommittee on Airland, the Subcommittee on Economic Policy, the Subcommittee on Securities, Insurance, and Investment, and the Subcommittee on Primary Health and Retirement Security.
Education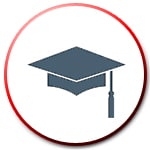 Warren won a debate scholarship to attend the George Washington University but left school to get married and start a family. Warren enrolled at the University of Houston earning her Bachelor of Science degree in Pathology and Audiology in 1970. After graduating, Warren attended the Rutgers Law School and graduated with a J.D. (Juris Doctor) and passed the bar exam.
Civic Work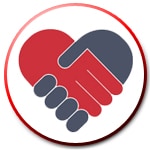 There is little documentation to be found about Warren's social activism or volunteer work. However, Warren donates to charitable causes often.
Elizabeth Warren's views on gambling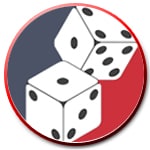 In 2014, Warren was quoted saying, "gambling can also be a real problem, economically, for a lot of people. I didn't support gambling the first time around and I don't expect to support it" referring to a 2011 law in Massachusetts that augmented Vegas style gambling that she supported the repeal for in 2014.
Odds for other Democratic Presidential Candidates
Odds For Republican Presidential Candidates