---
Democratic Primary Leaders
*This data reflects the popularity of Democratic candidates based on data collected from Democratic Primary Voters. Data taken from 4/11-5/5.
Who Is Jay Inslee?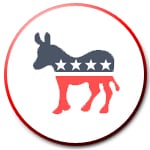 Jay Inslee is a 68 year old Democratic Governor for Washington state since 2013. He officially announced his run for the 2020 Presidential Election on March 1st, 2019.
Voter Base
At this moment, we are speculating Jay Inslee's targeted base. After his campaign develops our guide will be able to pinpoint his exact voter base:
Democratic State Voters
Those Living In Urban Areas
Environmentalists
Gun Control Activists
LGBT+ Community
Climate Activists
Odds for Jay Inslee to win the 2020 Presidential Election
Oddsmakers and sportsbooks have let Jay Inslee's odds to win the Presidency in 2020 slip. At this time, Inslee has no odds available likely because he is not the most recognizable name in the candidate's list and certainly has not done much to increase awareness on his campaign. However, as his campaign develops he may gain traction.
Odds of Jay Inslee winning the Democratic Nomination
At this moment, odds are not yet made available for Inslee's likeliness to win the Democratic nomination. Likely due to the fact that several more notable Democratic candidates are still in the race. However, this may not help him in terms of gaining more recognition as other candidates even those who have not announced are gaining more attention by oddsmakers than Inslee.
What the current betting odds tell us about Jay Inslee's chance of winning in 2020
The current odds imply a general viewpoint that sportsbooks are not confident in Jay Inslee compared to other Democratic candidates in directly facing Trump for the 2020 Presidential Election. Inslee will have to fight for his recognition and build his campaign out more with awareness and unique policies.
Jay Inslee's Running Policies
Jay Inslee is running on a primary campaign policy of providing effective and immediate Climate Change relief, his stance in fighting Climate Change has been a long-standing project since his Congressional days in 2007. Inslee hopes to convert our energy dependent efforts 100% over to natural and clean burning energy. Inslee has also resurfaced earlier comments on his stance regarding tighter Gun Control Regulations in his interviews and it will likely comprise a portion of his campaigning policies. At this moment, the Washington governor has yet to list his campaign policies on the Jay Inslee 2020 campaign site other than his Climate Change efforts.
Jay Inslee's Previous Policies
Inslee has a voting record supporting policies for LGBT+ Rights, Abortion Rights, and Environmental Protection and Preservation. Looking at the most recently voted on policies during his time as a U.S. representative of Washington, Inslee voted for the Repeals Department of Education Regulations, Extends Payroll Tax Cut, Conference Report Adopted, and a bill which Prohibits Insider Trading by Government Officials. In that same year of 2012, Inslee voted against the Water Resources in the Sacramento-San Joaquin Valley, and the Authorizes Development of Oil Shale Resources.
Looking further back, Inslee voted yes for $192B additional Anti-recession Stimulus Spending, Modifying bankruptcy rules to avoid mortgage foreclosures, Prohibiting job discrimination based on sexual orientation, Letting shareholders vote on executive compensation, More funding for nanotechnology R&D and commercialization, Allowing stockholder voting on executive compensation, Enforcing against anti-gay hate crimes, Funding for alternative sentencing instead of more prisons, More funding for Mexico to fight drugs, $40B for green public schools, On additional $10.2B for federal education & HHS, On $84 million in grants for Black and Hispanic colleges, Enforcing limits on CO2 global warming pollution, and much more.
Experience
After graduating college, Inslee worked for the Peters, Schmalz, Leadon & Fowler law firm as a city prosecutor. He began his political career in 1989, where he faced an uphill battle as a Democrat running on Republican turf. However, he won his seat as a Representative of the House from 1989 until 1993.
In 1992, Inslee ran for Washington's 4th Congressional District seat and won, beginning his representation in 1993. In 1994, Inslee lost his seat against Doc Hastings during the 1994 Republican Revolution – he in part blames his vote for a Federal Assault Weapons Ban for his defeat.
In 1995, Inslee ran for Congress representing the 1st Congressional District and won. Inslee held his position for several reelection cycles. In 2012, Inslee left Congress to focus on his bid for the state's Governorship. Inslee won his bid in 2013 and remains as Governor of Washington after winning his reelection in 2016.
Jay Inslee is also part of several committees such as the United States House Committee on Energy and Commerce, and the United States House Energy Subcommittee on Energy and Power; as well as, several Caucuses like the Congressional Friends of Animals Caucus, the Congressional Internet Caucus, the House Medicare and Medicaid Fairness Caucus, the House Oceans Caucus, the United States Congressional International Conservation Caucus, the Congressional Arts Caucus, and the Sustainable Energy and Environment Coalition.
Education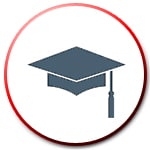 Inslee first attended Stanford University for their medical program but later dropped out after having not received a scholarship to attend. Inslee later enrolled at the University of Washington where he graduated with a Bachelor of Arts in Economics in 1973. Inslee later studied at Willamette University School of Law and earned his Juris Doctor (J.D.) in 1976.
Civic Work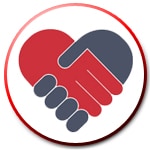 While the records are spare for Inslee's involvement in the local community, there are several organizations and pet-projects he is involved in. In 2011, Inslee received the "Friend of the National Parks" award by the National Parks Conservation Association. Inslee is also a sponsor of the Civic Learning Initiative implemented by the state's Council on Public Legal Education, modeled after California's civic program.
Jay Inslee's views on gambling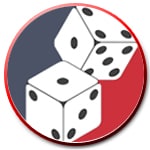 Gambling is under tight wraps in the Evergreen state, and Governor Jay Inslee has yet to make a public comment on it saying they will wait for the recommendation of the state's Gaming Commission. However, looking at Inslee's previous voting record regarding gambling we can see he voted for the Bay Mills Indian Community Land Claim Bill, the Native Hawaiian Reorganization Act of 2007, and the Online Gambling Ban Amendment. Inslee voted against the Restricting Indian Gaming to Homelands of Tribes Act, the Internet Gambling Bill, and the Unlawful Internet Gambling Funding Prohibition Act. These votes elude to an anti-gambling stance.
Odds for other Democratic Presidential Candidates
Odds for Republican Presidential Candidates
**This page is not intended to be a public endorsement our only goal is to inform bettors of the current odds found online. Our team strives to provide transparent information that reflects the best qualities of the candidate. Odds and other information provided on this page should only be used to make an informed betting decision.