---
Democratic Primary Leaders
*This data reflects the popularity of Democratic candidates based on data collected from Democratic Primary Voters.
Who Is Wayne Messam?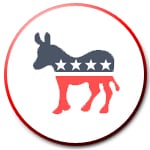 Wayne Messam is a 44-year-old Democratic politician who has served as Mayor of Miramar since 2015. Messam officially announced his bid for the 2020 Presidency on March 28th, 2019.
Voter Base
At this moment, we may only speculate Wayne Messam's voter base since his bid and campaign is still fresh. Since it is hard to determine his exact target voter we have produced a list of possible targets.
Low-Income Households
Immigrants
Minorities
Odds for Wayne Messam winning the 2020 Presidential Election
TBA
At this moment in time, oddsmakers have yet to produce odds for this candidate. However, it is likely they will in the coming days and we will update this section as the odds populate.
Odds of Wayne Messam winning the Democratic Nomination
TBA
Since there are no odds given at this moment by sportsbooks, this section will be later filled out once the odds are given.
What the current betting odds tell us about his chance of winning
There are no odds available as of yet, we will update this section as soon as they arrive.
Running Policies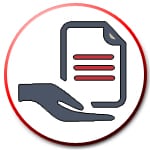 Messam is running on the platform of ending the Gun Violence epidemic, fighting Climate change, re-entering the Paris Agreement, cutting Health-care costs, forgiving Student loan debt, providing infrastructure improvements, and focusing education toward technology. He would repeal Trump's tax cuts for corporations and the wealthy to pay for it.
Previous Policies
While we could not gather any records of his votes while in office, we took a look at public stances he made. Messam proposed creating a safe zone in his city as a response to the 2017 immigration ban introduced by Donald Trump, that year Messam proposed requiring federal immigration agents to have a warrant to enter city-owned building and pre-Ks. Messam also stood against Trump ditching the Paris Agreement.
Experience
After Messam graduated college, he started his own construction company in 2007 which he now runs with his wife. In 2011, Messam ran for and was elected to serve on the Miramar City Council. In 2015, Messam ran for Mayor of Miramar and won his re-election as Mayor in 2019.
One day after he won his re-election, he announced his run for the Presidency – Wayne Messam's 2020 campaign site is now available to view.
Education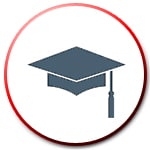 Messam graduation from Florida State University with a Bachelor of Science degree in Management Information Systems. During his attendance at Florida State University, Messam played on the school's football team between 1993-1996 and was a wide receiver and participant of the 1993 FSU national championship team.
Civic Work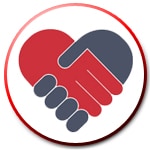 We could not find any records on Wayne Messam's civic work. However, the unavailability of this information online does not mean that he has never participated in any type of volunteer work.
Wayne Messam's views on gambling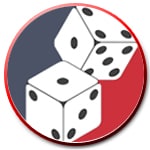 Wayne Messam has not publicly made any comment on gambling thus his views on the subject are unknown. We will update this information as his campaign progresses. Gambling is a considerable subject in the US after PASPA's repeal and the widespread acceptance and legalization of expanded gambling across states.
Odds for other Democratic Presidential Candidates
Odds for Republican Presidential Candidates