---
Republican Primary Leaders
*This data reflects the popularity of Republican candidates based on data collected from Republican Primary Voters.
Who Is Donald Trump?
Donald Trump is 72 years old and the United States' 45th and current President. Trump ran for President in 2016 as a Republican and filed his reelection campaign with the FEC on the date of his presidential inauguration on January 20th, 2019.
Voter Base
Based on the available data from the 2016 Presidential Election and various research centers, we can draw a target voter base Trump appeals to which include:
Men
Conservatives
Lean Republican
Evangelicals
Odds Trump Will Win The 2020 Presidential Election
Trump's reelection odds are favorable for him, as he is considered very likely to win his reelection campaign for the 2020 Presidential Candidacy. However, as more candidates join the race and speculation circulates about any involvement with Russia, his odds have shifted to a less favorable position, though he is still the front runner at this point.
Sportsbooks are favoring him over any challenger, however, this may change as Democratic campaigns become stronger, new incriminating evidence is brought against Trump, or a more favorable Republican candidate wins the party's primary nomination. With Bill Weld recently joining the race, it will be interesting to see how this affects President Trump's odds of reelection.
Odds Trump Will Win The Republican Nomination

Odds for winning the Republican nomination have been in Trump's favor since they were initially released. Trump is the current incumbent Republican President and therefore has the best odds to receive his parties nomination. Unless another Republican can bring a large number of supporters and voters behind them, it is likely Trump will remain the Republican party's primary nominee.
What The Current Betting Odds Tells Us About Trump's Chance Of Winning in 2020
The clearly favorable odds imply that Donald Trump is considered a formidable challenger in the 2020 Presidential Election Campaign, at least according to sportsbooks. However, the question is whether or not he will remain the clear favorite. With the best odds provided, it may be difficult for another candidate to be considered as sure of a bet.
Donald Trump Political Prop Bets
We have a page that specifically covers bets that lie outside the standard betting lines for candidates, including current Donald Trump political prop bets. You will find prop bets for debates, which party will win, odds on Trump's impeachment, and currently, which nickname Donald Trump will call the various Democrat candidates via Twitter.
---
Recent New & Headlines For President Donald Trump
---
President Donald Trump's Running Policies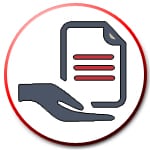 Trump's 2020 Presidential campaign bounces off a lot of ideas presented during his 2016 campaign. Trump is still railing against abortion, illegal immigration, and gay rights while promising policies to improve the economy, create more jobs, and instill stronger foreign policies. In 2020, his slogan will change from "Make America Great Again" to "Keep America Great".
In His Own Words
Donald Trump talks about his policies, politics, and his efforts to fund the border wall.  
Trump has led the Presidential odds race from day one. While some people might disagree with certain aspects of his Presidency, he has consistently defended his politics and his policy on immigration. This interview discusses immigration, race, terrorism, domestic terrorism, football, and other key factors that will play into the 2020 election.
President Donald Trump's Previous Policies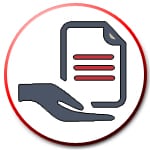 As President, Trump, in 2017, withdrew the United States from the Trans-Pacific Partnership, reinstated expanded Mexico City Policy, approved Keystone XL and Dakota access pipelines, signed Executive Order for Border Security and Immigration Enforcement improvements, signed Executive Order on Core Principles for regulating the United States Financial System, and signed the Congressional Review Act, the Elder Abuse Prevention and Prosecution Act, the Countering America's Adversaries Through Sanctions Act, and the Department of Veterans Affairs Accountability and Whistleblower Protection Act of 2017.
In 2018, Trump signed the Farm Bill, and the Amy, Vicky, and Andy Child Pornography Victim Assistance Act of 2018. Trump signed several other bills into law most of which can be found through the Donald Trump 2020 campaign site under policies, and accomplishments, as well as, a month by month timeline of the Presidents efforts while in office.
Experience
Trump's working career began after graduating from College when he went from working at his mother's company Elizabeth Trump & Sons to becoming the owner of it in 1972. He renamed his mother's business the Trump Organization. In 1983, Trump opened the Trump Tower in Manhattan.
Several years later in 1987, Trump released a book he co-authored with Tony Schwartz called Trump: The Art of The Deal. Then in 1989, Hasbro & the Parker Brothers released Trump: The Game. In 1992, Trump opened three casinos.
In 1995, Trump's Trump Hotel and Casino Resorts go public on the stock exchange. In 1999, Trump runs Trump Model Management. In 2004, Trump hosted the NBC show The Apprentice. In 2016, Trump ran for President on the Republican ticket and won.
Education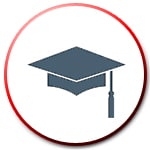 Trump enrolled at Fordham University in 1964. After two years, Trump transferred to Wharton School of the University of Pennsylvania where he graduated in 1968 with a Bachelor of Science degree in Economics with a concentration in Real Estate.
Civic Work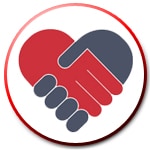 Any documentation of Donald Trump's civic work, volunteering, or pro-bono services cannot be accessed at the time of this writing. Our staff speculates this lack of information is possibly caused by the lack of social activism and volunteering spirit shared by the President of the current United States. However, it should be noted that President Trump does donate his entire Presidential salary to charitable agencies.
President Trump's Views on Gambling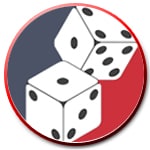 Trump has very public financial ties to Sheldon Adelson, a Las Vegas casino mogul that is known to contribute to the Republican party and anti-gambling lawmakers. In fact, Trump and his family have met with Adelson's family in Vegas multiple times for dinner. Trump's current Communication Coordinator is also Sheldon Adelson's nephew Michael Abboud.
While Adelson is known to push an anti-gambling expansion agenda, to prevent any cannibalization in his market of land-based venues, Trump has a history of favoring casinos, as he was a former casino owner and he is friends with many casino owners. While Trump bankrupted his casinos, it seems he's always had a positive outlook on the financial opportunities gambling brings.
However, Trump is tough on any gamblers working in his cabinet, as his personal assistant John McEntee was denied permanent security clearance from the White House due to "problems related to online gambling and the mishandling of his taxes," said one Senior Administrator.
---
Odds for other Democratic Presidential Candidates
Odds for Republican Presidential Candidates
**This page is not intended to be a public endorsement our only goal is to inform bettors of the current odds found online. Our team strives to provide transparent information that reflects the best qualities of the candidate. Odds and other information provided on this page should only be used to make an informed betting decision.