Top Democratic Primary Leaders
*This data reflects the popularity of Democratic candidates based on data collected from Democratic Primary Voters. Data taken from 4/11-5/5.
Bovada Odds Tracker
No Data
---
Who is Seth Moulton?
Seth Moulton is a 40-year-old Democratic politician who is currently serving as US Representative for the 6th congressional district of Massachusetts. He officially announced his 2020 presidential run on April 22, 2019.
Voter Base
Anti-establishment Democrats
Veteran supporters
Left-leaning moderates
Odds for Seth Moulton to win the 2020 Presidential Election

Odds to win the 2020 presidential election have yet to be posted for Moulton, and we will update his odds when they become available.
Odds of Seth Moulton winning the Democratic Nomination
Moulton has not yet been given odds to win the Democratic nomination, but as soon as they are listed, we will update his betting odds.
What the current betting odds tell us about Seth Moulton's chance of winning in 2020
It's tough to gauge what Moulton's odds of winning are at this time since he has not had betting odds posted for either the 2020 presidential election or to receive the Democratic nomination. This is due to the fact that he sort of announced his campaign out of nowhere and oddsmakers have yet to estimate his chances.
Recent News & Headlines For Seth Moulton
Seth Mouton's Running Policies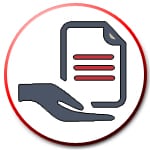 As a veteran of the Iraq War, Moulton is one of the few Democrats running for president who is making his military service a focal point of his 2020 campaign. Because of this, his signature issue is to deliver a new approach to develop and improve relations with foreign governments as well as creating a sound infrastructure for national security and national defense.
Seth Mouton's Previous Policies
In addition to national security, Moulton is currently – as he has in the past – touting climate change and jobs creation as two vital points for his campaign. He was one of the vocal representatives who opposed re-electing Rep. Nancy Pelosi as Speaker of the House. Moulton also wants to reduce the current method of spending revenue on weapons, calling it an outdated system and that the funds could be spent to give veterans the care they need and invest in better weapons in the future.
Experience
After finishing his military service and master's degrees, Moulton worked for the transportation firm Texas Central Railway and then founded Eastern Healthcare Partners with a former classmate. He then ran and won Massachusetts 6th congressional district seat during the 2014 midterms to become a US Representative – his current position.
Education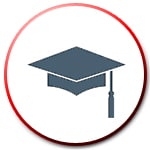 Moulton graduated Harvard University with a Bachelor of Arts degree in physics in 2001. After he finished four tours in Iraq, he returned to Harvard and earned a master's degrees in business and public policy in a dual program.
Civic Work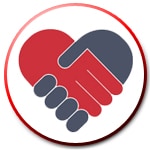 Moulton served four tours in Iraq in the United States Marine Corps from 2001-2008. He completed his service with the rank of Captain and was awarded two Bronze Stars with valor and the Navy and Marine Corps Commendation Medal with valor.
Seth Moulton's views on gambling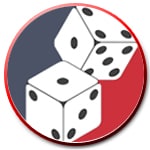 It is unknown at this what Seth Moulton's views on gambling are and whether he is in favor or opposed to legalization and/or sending the tax revenue towards education. We will update when he makes his stance on gambling known to the public.
Odds for other Democratic Presidential Candidates
Odds for Republican Presidential Candidates
**This page is not intended to be a public endorsement our only goal is to inform bettors of the current odds found online. Our team strives to provide transparent information that reflects the best qualities of the candidate. Odds and other information provided on this page should only be used to make an informed betting decision.