---
Democratic Primary Leaders
*This data reflects the popularity of Democratic candidates based on data collected from Democratic Primary Voters. Data taken from 4/11-5/5
Who is John Delaney?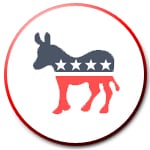 John Delaney is a 55-year-old American politician and businessman. He served as the U.S. Representative of Maryland's 6th Congressional District from 2013 until 2019. He announced his run for the 2020 Election July 28th, 2017 as a Democrat.
Voter Base
While we cannot exactly pinpoint which voter base John Delaney is targeting with his campaign policies, we can assume who he may be attempting to appeal to. As his campaign develops, we will be able to more accurately identify who his voter base is:
Progressives
Moderates
Centrists
LGBT
Women
Environmentalists
Odds for John Delaney to win the 2020 Presidential Election
Of the officially announced Presidential candidates thus far, sportsbook betting odds are not available for John Delaney for opposing Trump in the 2020 election. In order to regain odds, Delaney is going to have to work hard to catch up. We're looking forward to how he lands with oddsmakers and the polls once he starts actively campaigning.
Odds of John Delaney winning the Democratic Nomination
John Delaney has had a problem getting odds. So far he has been slipping on and off the sportsbook. Right now there are no odds available but there is plenty of time to catch up. It is likely he will hit the campaign more as we near 2020.
What the current betting odds tell us about John Delaney's chance of winning in 2020
With no odds he is still considered an underdog to Trump, possibly making him one of the least likely Democrats to directly oppose Trump in 2020. He's got quite the climb to be taken as seriously as Harris, Biden, or Sanders but it's far too early to discount anyone's campaign at this point. Delaney is still working hard to win Americans over and at least remember his name.
---
Recent News & Headlines for John Delaney
---
John Delaney's Running Policies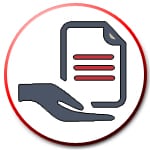 Delaney's running Presidential Campaign policies center around reversing the division Trump has brought to this country. Delaney hopes to unite America by fixing institutions of Education, Healthcare, Infrastructure, Retirement, and the Criminal Justice System. Other policies and issues he will represent include reforming our corrupt Campaign Finance System, Overturning Citizens United, End Gerrymandering, End Government Corruption, and numerous others which can be viewed by clicking the link provided below.
John Delaney's Previous Policies
Looking at Delaney's past voting record on various policies presented we can determine he is Pro-Choice, supports Same-Sex Marriage, has voted for enforcement Against Anti-gay Discrimination in public schools, Women's Rights, and advocated for the legalization of Cannabis. Delaney's proposed and previously supported policies also center the US in becoming a global leader in Domestic Energy Production and Alternative Energy Technology, Protecting Victims of Domestic Violence, supported providing Paid Paternal Leave for Federal employees, and fighting Climate Change.
Delaney has sponsored the Medical Leave for Disabled Veterans Act, Veterans' Advisory Committee on Education Improvement Act of 2013, Partnership to Build America Act of 2013, Infrastructure 2.0 Act, Medical Foods Equity Act of 2013, and the Open Our Democracy Act.
Experience
Delaney co-founded Health Care Financial Partners (HCFP) in 1993, which provided loans to small sized healthcare providers often overlooked by large banks. After HCFP went public and was acquired by Heller Financial in 1999, Delaney moved onto his next project where he co-founded CapitalSource, a commercial lender, in 2000.
Delaney remained with CapitalSource as a CEO, where the company earned multiple awards like the Bank Enterprise Award from the Community Development Financial Institutions Fund by the U.S. Treasury Department until he began his political career. In 2014, CapitalSource was absorbed by the PacWest Bancorp.
Delaney began his political career in 2012 by running for U.S. Representative of Maryland's 6th Congressional district after it was redistricted. He won the seat in 2013 against 10-term Republican incumbent Roscoe Bartlett and flipped a historically red-seat, blue. Delaney served as Maryland's U.S. Representative until January 3rd, 2019.
Delaney is a member of the following Congressional Committees: The Committee of Financial Services, the Joint Economic Committee, the Subcommittee on Financial Institutions and Consumer Credit, and the Subcommittee on Oversight and Investigations. Delaney is also a member of the following Caucuses: The New Democrat Coalition, the Congressional Arts Caucus, the Congressional Asian Pacific American Caucus, the Congressional NextGen 9-1-1 Caucus, and the Climate Solutions Caucus.
Education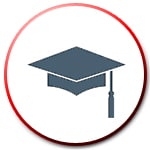 Delaney graduated from Columbia University in 1985, earning himself a bachelor's degree. Delaney then went to the Georgetown University Law Center and earned his Juris Doctor JD in 1988. In 2015, Delaney received an honorary Doctor of Law degree from Washington College.
Civic Work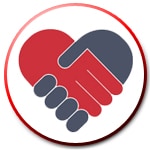 Delaney created the non-profit organization, Blueprint Maryland, which creates new jobs in the state's private sector. In 2004, Delaney also won the Ernst & Young Entrepreneur of the Year Award.
John Delaney's views on gambling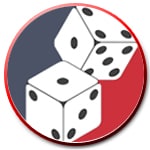 While Delaney has not publicly made it known whether he supports or opposes gambling there are some available clues we can draw from. Like Tulsi Gabbard, John Delaney received an invitation to AEI's Annual Closed to the Press Retreat, Quality of Disclosure 2017-2018, a neoconservative right-aligned media outlet with strong ties to Republican ideals, donors, and individuals. Being a Democrat, it is strange to see that John Delaney was only one of three Democrats invited to the event, including Tulsi Gabbard and Cory Booker.
While we've identified Gabbard's ties to Sheldon Adelson, there seems to be an indirect link between the land-based casino mogul and Delaney. To further assess Delaney's stance with gaming policies we must acknowledge Delaney voted against an Act to amend the White Mountain Apache Tribe Water Rights Quantification Act of 2010 which would have allowed tribes more control over their economic destiny, with a possibility of tribal gaming expansion.
Odds for other Democratic Presidential Candidates
Odds for Republican Presidential Candidates
**This page is not intended to be a public endorsement our only goal is to inform bettors of the current odds found online. Our team strives to provide transparent information that reflects the best qualities of the candidate. Odds and other information provided on this page should only be used to make an informed betting decision.