Prop Bets For Presidential Press Conferences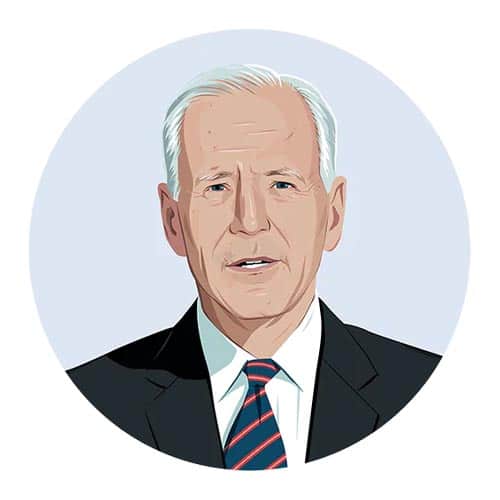 President Biden's regime has been operating in a much more traditional manner than during Trump's tenure, and today's Presidential press conferences no longer provide the weekly fireworks that they used to. Even still, there are betting odds placed on Biden's Presidential press conferences that can ask gamblers to select any multitude of outcomes that occur during the television broadcast.
These relatively new, creative political prop bets are fun to partake in because coverage of these press conferences is widespread, and they provide some much-needed comic relief to these tired, mundane affairs.
As such, Biden press conference betting is now available to members at sites like Bovada, BetOnline, and MyBookie.If you want to wager on what the President will or won't say about COVID-19 on a daily basis, you can do so by joining one of the sportsbooks listed here!
---
Best Political Betting Sites For Betting On Biden Press Conferences
---
Current Biden Press Conference Props
Political betting sites are starting to cover press conferences more and more frequently, and you can expect the wagering options to increase as the Biden conference phenomenon continues during the outbreak.
If you are familiar with the Democratic debate betting lines that were offered during the 2020 primary cycle, those are the types of political odds you should expect with every Joe Biden presser going forward. These Presidential betting odds have become a mainstay following Trump's outlandish conferences.
Here are some odds that were posted for Trump's Presidential press conferences during his time in office. We expect Biden conference props to appear shortly before his next national address.
---
Is It Legal Bet On Jow Biden Press Conference Odds?
With the Biden administration now running at full speed, many bettors are wondering why their local online sportsbooks (in the states that offer domestic sports betting) aren't offering lines on these popular media spectacles.
Well, it's simple: In the US, domestic books cannot offer political odds. However, there are no laws against political betting – or any other kind of betting – at offshore sportsbooks.
While the Federal Wire Act of 1961 and the UIGEA of 2006 are still on US books, these laws do not target individuals for betting online with offshore operators, and only Washington has laws against online gambling in general. Though these are historically unenforced and the best offshore books will take members from WA, regional political gamblers are advised to proceed only at their own risk.
---
How Biden's Press Conference Strategy Has Affected His Odds
Joe Biden press conferences are big news, but there have not been that many this far. In fact, the lack of Presidential speeches so far during Biden's first term have been few and far between, but experts are expecting him to play catchup over the coming months.
The biggest impact that Biden's current presser strategy has had on the odds is that there have not been many posted since January of this year. Biden betting odds are expected to be posted for each and every speaking engagement that the President has on his schedule, but until one appears on the Presidential agenda, odds will be sparse.
---
Biden Press Conference FAQs
Are online Biden press conference betting sites safe to use?
As long as you stick with the sites we recommend, it is safe to bet on Joe Biden press conferences – and all other political odds and lines – over the Internet. Each of the operators listed here has established itself over years to be reputable and trustworthy, and they offer 24/7 customer support, competitive lines, and guaranteed payouts. Further, they all use state-of-the-art encryption to keep your private data private, ensuring a risk-free betting environment (minus the inherent risk of placing your Biden bets, t
Can I use my coronavirus stimulus check to bet on Biden press conferences?
Of course. What else would you use it for? Seriously, those funds are designed to revive the US economy, so we recommend you put it to use on necessities. 
How fast can I get paid out if my Biden press conference bet wins?
That depends. If you deposit via credit, debit, bank wire, money order, or any other traditional banking option, you will have to claim your payouts via courier check, wire transfer, or similar means. This usually takes 3-5 days. On the other hand, if you've seen enough of the crashing coronavirus stock market and have plenty of cryptocurrency, then you can use Bitcoin (BTC) or various supported altcoins to deposit, which allows you to claim your winnings in BTC, etc. Bitcoin and other cryptocurrencies are the only ways to get same-day payouts from offshore election betting sites.
Where can I watch the Biden news conference today?
You can watch today's Biden press updates on just about any news channel you prefer. All the major outlets cover the meetings, including ABC, NBC, MSNBC, CNN, FOX News, Breitbart, OAN, CBS, and others. The bigger question is: Where can't you watch these Biden press conferences today?
Does every news outlet cover each coronavirus Biden press conference live?
Pretty much. Interestingly, major outlets like CNN, MSNBC, ABC, and even FOX have been advocating against covering the entire press conferences, largely due to their inability to insert editorialized content during the events. While this seems unethical for any news outlet to publicly proclaim, the conferences are lengthy and don't afford the outlets time to frame them entirely to their liking. Such are the times in which we live, and you can bet on that!
Where can I view Biden press conference highlights?
The easiest place to view highlights of these events is on the Internet. Biden press conference YouTube coverage is especially popular, and you've probably seen it advertised every time you launch your YouTube app. However, these are often truncated by the various outlets that post them, and you'll have to go to the official White House YouTube channel to see the full pressers if you want the appropriate context.
What are the Biden coronavirus task force pressers about?
The Biden news conferences are used to give the public the administration's NIH and CDC coronavirus updates. These updates include discussing the coronavirus death toll and showing revised coronavirus map data, but they have also become something of a meme. And if you aren't up on the coronavirus meme market, you're definitely missing out!