About Us – Privacy Policy – Contact Us
PresidentialElectionOdds.net is the leading online resource for presidential and political betting odds on general and midterm elections in addition to the types of bets you can place on announcements, races, events, speeches, and legislation relating to politics. It is our mission to provide you with the latest political news and details, so you can make an informed decision when placing a bet online.
Who Are We?
We are a diverse group of individuals who came together through our involvement in the betting entertainment industry and who also happened to enjoy politics. Collectively we represent more than 20 years in the online betting arena as both bettors and industry professionals. As a team, we've been working together for about 5 years to develop a resource guide that intersects with the political predictions market and sports betting community.
Denise Danner
Publisher
Joined PEO: 2015
Contact: Denise@presidentialelectionodds.net
---
Andrea Dolmer
Marketing Manager
Joined PEO: 2017
Contact: Andrea@presidentialelectionodds.net
---
Noah Bradey
Managing Editor
Joined PEO: 2018
Contact: Noah@presidentialelectionodds.net
---
John Lloyd
Writer
Joined PEO: 2016
Contact: John@presidentialelectionodds.net
---
Chris Mills
Writer
Joined PEO: 2018
Contact:  Chris@presidentialelectionodds.net
---
Jennifer Nichols
Content Writer
Joined PEO: 2016
Contact:  Jennifer@presidentialelectionodds.net
---
Our Recommended Sportsbooks
We have accounts at all of the betting sites we recommend to you, and members of our staff place regularly bet on political odds and prop bets to ensure that depositing and withdrawing transactions are safe, secure, and completed in a timely manner.
In addition, each of the political betting sites we feature is located offshore and legal to use in the United States. Each site is licensed in the jurisdiction of operation and is an industry leader in the political betting market. In addition, giving our visitors the top online destinations to place a bet on politics and providing the options with the greatest value to bettors is very important to us.
All of the sportsbooks found on our site use a clean user interface, update encrypted transaction technology frequently, provide multiple deposit and withdraw methods, offer competitive welcome bonuses, post an array of betting lines on politicians when, and list the best odds on all betting lines relating to the president, senators, representatives in our nation's capital as well state and local politicians — all culminating in the best political betting experience you can find anywhere on the Internet.
If you enjoy the content on our site and want to place a wager on any political odds, we ask that you sign up and bet at a site through one of our links because it not only supports our staff and allows us to continue providing valuable content to you and all our visitors, but it also ensures us that the funds in your bankroll are safe and secure.
Privacy Policy
We value your privacy and do not collect, store, share, or sell any personal information when you visit any page on our site. The IP address from your Internet Service Provider, which includes your city, state, and country, but not your specific location, is the only data we obtain. Your IP address data is used for the sole purpose of analyzing statistics of site traffic to help ensure we are providing the best user experience to visitors of our site. We do not sell or share your IP address data with any third party, any betting site, or any person or company in the online or land-based gambling industry or any other type of industry. Any information shared with us via email or other methods of contacting us is kept confidential and will not be sold or shared with anyone outside our company.
Disclaimer
The content and sources of the information featured on our site is accurate at the time of writing but may be time sensitive and potentially be inaccurate at the time of your reading. We make every effort to keeping our content updated at all times and minimize any instances of outdated information. Additionally, sources found in our content do not expressively represent the views of our staff members or the company.
We are supported by our partners and they meet our standard for eligibility. However, we are not responsible for any offers, promises, or services found on these sites, and it is your responsibility to learn the laws of betting on politics in the jurisdiction where you currently reside.
Responsible Gambling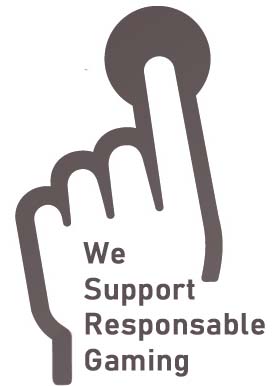 The news and information relating to presidential and political odds found on our site are for entertainment purposes and to inform visitors and the public of betting lines that are or will be available.
We do not support or encourage underage gambling and do not target an audience under the age of 18. If you meet the minimum gambling age in your jurisdiction, we ask that you practice responsible gambling methods, such as bankroll management, to ensure you do not negatively affect your current financial situation.
If you think you might have developed a gambling addiction or problem gambling tendencies, please contact the National Council on Problem Gambling through any of the following methods:
---
Contact Us
We would love to hear from you.  Please send any feedback, questions, or concerns to us using the form below.**
---
**Contacting us does not enroll you in any type of email distribution list, and neither your name or email address is stored or shared with any other parties.