---
Top Democratic Primary Leaders
*This data reflects the popularity of Democratic candidates based on data collected from Democratic Primary Voters.
Bovada Odds Tracker
No Data
Who Is Michael Bennet?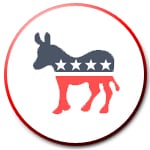 Michael Bennet is a 54 year old Democratic Senator from Colorado who has served as a CO Senator for 10 years since 2009. Bennet officially threw his hat in the ring on May 2nd, 2019 after he was declared cancer-free following a surgical procedure.
Voter Base
At this time, it is difficult to pinpoint who Bennet may be targeting as his voter base and we can only make assumptions based on his current running policies. However, we will update this section as his campaign develops.
Parents who are seeking better Childhood Education
Immigrants
LGBT+ community
Voters with a Jewish Background
Odds for Michael Bennet to win the 2020 Presidential Election
At this time, oddsmakers have not developed any odds for Michael Bennet to win the 2020 Presidential election likely due to the freshness of his campaign announcement. However, we will update this section as sportsbooks populate Michael Bennet's 2020 Presidential odds.
Odds of Michael Bennet winning the Democratic Nomination
There are no odds available at this time for Michael Bennet to win the Democratic Nomination likely because the field of running Democrats is so large, his campaign is still new, and sportsbooks may not see him as much of a contender compared to other more notable Dem candidates like Bernie Sanders, Pete Buttigieg, and Kamala Harris. We will update this section as soon as Bennet's odds are available.
What the current betting odds tell us about Michael Bennet's chance of winning in 2020
Since there are no odds available on either reputable sportsbooks for this new Democratic candidate it likely signals over-crowding in the field or doubts by oddsmakers on Bennet's chances to stand out amongst other more notable candidates.
---
News & Headlines For Michael Bennet
---
Michael Bennet's Running Policies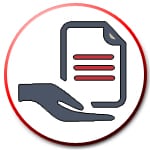 Michael Bennet's 2020 running platform mostly targets reversing President Donald Trump's policies like the Muslim travel ban, the ban on transgender people in the military, and the Trump administration family-separation policy at the border. Bennet is also running on Medicare X, a public option that does not change the current Health Care system over Medicare for All, increasing Economic Mobility, emphasizing the importance of Education from early childhood to high school, tackling Money in Politics, ending Partisan Gerrymandering, changing Campaign Finance Rules, and much more.
In His Own Words
Senator Bennet hosts a town hall in Atlanta Georgia and talks about impeachment and woman rights 
Michael Bennet's Previous Policies
Looking at Michael Bennet's previous policy stances and voting record allows voters and bettors to see exactly what Bennet stands for. Bennet was a sponsor for the justice reform First Step Act bill in 2016, recommends investing in renewable energy, advocated for the 2018 farm bill, co-signed letter demanding the Trump administration reunite 539 migrant children with their respective families and advocated citizenship pathways for DACA recipients. Bennet also sponsored a bill in February of 2019 to end the Federal Prohibition of Marijuana and is a primary sponsor of the American Family Act.
Experience
After graduating from Yale law school, Bennet served as a clerk for the 4th Circuit Court of Appeals. Bennet later served as Counsel to the Deputy Attorney General under the Clinton administration. Bennet later was an assistant to Connecticut's US attorney. After moving westward, Bennet worked 6 years as a Managing Director for the Anschutz Investment Company in Denver.
He later became chief of staff to then-Denver Mayor John Hickenlooper, who is now running for the Presidency as well. Afterward, Bennet became superintendent for Denver's Public Schools. In 2009, Bennet was appointed to replace Ken Salazar in the Colorado Senate and later elected in 2010 and reelected in 2016 – you can view Michael Bennet's Colorado Senator website here.
Education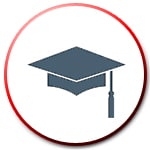 Bennet attended Wesleyan University in Middletown, Connecticut and in 1987 earned his Bachelor of Arts in History. Bennet later attended Yale Law School in New Haven, Connecticut where he obtained his Juris Doctor (J.D.).
Civic Work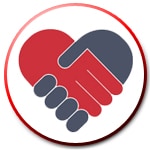 At this time, there are no available public records on Michael Bennet's civic work, social activism, or volunteer time. However, this does not mean that Bennet has never done any kind of work like this simply that the records cannot be located at this time.
Michael Bennet's views on gambling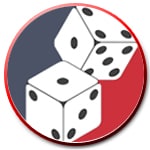 There are no public statements for or against gambling made by Michael Bennet. However, looking into Bennet's campaign contributions through 2013-2018, the Senator received $42,575 from the casino and gambling industry a majority of which came from individuals rather than PACs.
Odds for other Democratic Presidential Candidates
Odds for Republican Presidential Candidates
**This page is not intended to be a public endorsement our only goal is to inform bettors of the current odds found online. Our team strives to provide transparent information that reflects the best qualities of the candidate. Odds and other information provided on this page should only be used to make an informed betting decision.