---
Party Nomination Odds: +3300
Presidential Election Odds: +8000
Visit Site
Review
Party Nomination Odds: +3300
Presidential Election Odds: +7000
Visit Site
Review
Democratic Primary Leaders
*This data reflects the popularity of Democratic candidates based on data collected from Democratic Primary Voters. Data taken from 4/11-5/5
Who is Cory Booker?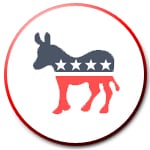 Cory Booker is a 49-year-old Democratic New Jersey Senator. He announced his 2020 Presidential campaign February 1st, 2019. Booker has retained his seat as a New Jersey State Senator since 2013.
Voter Base
At this time, it is difficult to pinpoint the exact voter base Cory Booker is targeting. However, we can draw an assumption based on his running policies and previous policy stances on the type of voter demographic he is attempting to reach. As his campaign develops, we will have more concrete results:
Voters in the Financial Sector
Working Americans
Low-Income Voters
Women
LGBT Community
Environmentalists
People of Color and Minorities
Odds for Cory Booker to win the 2020 Presidential Election
Of the potential Presidential candidates, sportsbook betting odds are indicating that Booker has a solid chance of opposing Trump in the 2020 election.  He's not the favorite from among Democrats but has much more favorable odds than several other candidates that have officially thrown their hat in the ring. Cory Booker has actively spoken about his policies, the feasibility of them, and his plan of action which have helped his odds.
Odds for Cory Booker winning the Democratic Nomination in 2020
Cory Booker's odds to win the Democratic Nomination have remained in the middle of the pack. He should be considered a strong contender, but oddsmakers are telling us that he is not a top contender as of now. It is likely as he defines his policy, creates a unique selling point not pitched by other Dems oddsmakers will position him differently.
What the current betting odds tell us about Booker's chance of winning in 2020
Booker has near great odds, trailing behind Kamala Harris but better than Tulsi Gabbard by a small margin of 200 points to directly face Trump in the 2020 Election and become President.  Not taking any future candidates that join the race into consideration, we expect the beginning of the race to have Harris, Booker, and Gabbard heavily competing with each other. Current odds indicate he has a solid shot at success but this could change.
---
Recent News & Headlines For Cory Booker
---
Corey Booker's Running Policies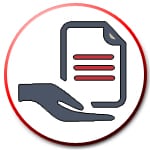 Booker's running campaign policies gravitate on the idea of providing Baby Bonds, Criminal Justice Reform, Fight Climate Change, create a Federal Jobs Guarantee, stop Anti-Competitive Hiring Practices & Monopolies, create a Refundable Housing Credit Program. Booker has publicly supported Women's Rights, Same-Sex Marriage, Single Payer Healthcare, Medicare for All, and Affirmative Action. While Booker has yet to detail how exactly he proposes to provide these services and implement these goals, at the time of this writing his campaign website carried no details on any Presidential campaign running policies.
Corey Booker's Previously Policies
Looking at previous policies that Cory Booker supported and disapproved of allows us to get a better idea of Booker's political views, policy stance, where his ideas are aligned, and so on. In 2011, Booker endorsed federal spending cuts and in 2012, was scorned by fellow Democrats when the then-Mayor of Newark verbally attacked the Obama campaign for its attacks on private equity and candidate rival Mitt Romney's tenure at Bain Capital. Booker has a history of supporting long-term Deficit Reductions, increased Funding for Education, and Cap and Trade Taxation.
In 2017, Booker worked with Senator Tim Scott to make opportunity zones within the 2017 Tax Cuts and Jobs act. That same year, Booker introduced a bill to combat mass wealth inequality by restoring the 2009 estate tax law. Booker also supported Senator Bernie Sanders to raise the federal minimum wage to $15 an hour.
Experience
Booker began his working career as a Staff Attorney for the Urban Justice Center in New York. Booker also worked as a Program Coordinator of the Newark Youth Project. In 1998, Booker began his political career by running for a seat on the Municipal Council of Newark.
Later in 2006, Booker won a seat as Mayor of Newark after one failed attempt in the election cycle before. Booker remained as Mayor until 2013. In 2013, Booker ran for the US Senate and won a seat as a New Jersey Senator and has served as New Jersey's Senator since then.
Booker sits on several committees including the Committee on Small Business and Entrepreneurship, the Committee on Environment and Public Works, the Committee on Commerce, Science, and Transportation, the Committee on the Judiciary, the Committee on Foreign Relations, the Subcommittee on Consumer Protection, Product Safety, Insurance and Data Security, the Subcommittee on Communications, Technology, Innovation, and the Internet, the Subcommittee on Aviation Operations, Safety, and Security, the Subcommittee on Fisheries, Water and Wildlife, the Subcommittee on Superfund, Waste Management, and Regulatory Oversight, the Subcommittee on Oceans, Atmosphere, Fisheries, and Coast Guard, the Subcommittee on State Department and USAID Management, International Operations and Bilateral International Development, the Subcommittee on Near East, South Asia, Central Asia and Counterterrorism, the Subcommittee on Surface Transportation and Merchant Marine Infrastructure, Safety, and Security, and the Subcommittee on Africa and Global Health Policy. Booker is also a member of two caucuses, the Congressional Black Caucus, and the Congressional NextGen 9-1-1 Caucus.
Education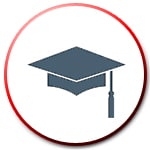 Booker went to Stanford University and in 1991 earned a Bachelor of Arts in Political Science and a Master of Arts in Sociology from Stanford in 1992. Booker then attended to the Queen's College, Oxford after being awarded a Rhodes Scholarship and earned himself a Master of Arts honors degree in United States History in 1994. Booker then attended Yale Law School and earned his Juris Doctor (JD) in 1997.
Civic Work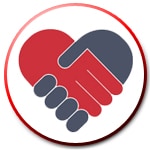 While at Stanford, Booker operated the Bridge Peer Counseling Center which was a student-run crisis hotline. Booker also operated free legal clinics in New Haven, CT during his time at Yale, he also founded the Chai Society while there. Booker was also active in the National Black Law Students Association and was a Big Brother with Big Brothers Big Sisters of America.
Booker also worked as a private lawyer at a non-profit in Newark where he later decided to continue his community work by dedicated pro-bono legal services to ex-convicts. Booker also launched the Fatherhood Center and during his campaign for Mayor of Newark in 2006, founded the non-profit Newark Now.
Cory Booker's views on gambling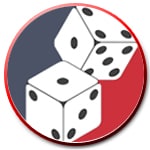 Booker has publicly supported state-regulated gambling, online gambling, and gambling expansion in the form of sports betting. Being a Senator from New Jersey with a pro-gambling stance comes as no surprise since the state was one of the pioneers in the fight against PASPA and took their case all the way to the Supreme Court to have PASPA repealed at the federal level. Booker has been noted to want to bring gambling to the light, to regulate, and properly tax it to the benefit of residents in the state.
Booker's support for gambling is even more prevalent since the DOJ was recently asked to revisit the 1961 Federal Wire Act and its stance made in 2011 regarding the limitations of online gambling. A letter was written in part by Cory Booker and Bob Menendez, two Democratic new jersey Senators, along with several Republican and Democratic Representatives urging the DOJ to keep their 2011 stance which allowed states to operate interstate online gambling for casinos and poker.
Odds for other Democratic Presidential Candidates
Odds for Republican Presidential Candidates
**This page is not intended to be a public endorsement our only goal is to inform bettors of the current odds found online. Our team strives to provide transparent information that reflects the best qualities of the candidate. Odds and other information provided on this page should only be used to make an informed betting decision.