---
Republican Primary Leaders
*This data reflects the popularity of Republican candidates based on data collected from Republican Primary Voters.
Bovada Odds Tracker
No Data
Who is Bill Weld?

Bill Weld is a 73-year-old Republican who was the former governor of Massachusetts from 1991-1997. He ran for vice president as an independent in 2016 on the Gary Johnson's Libertarian Party ticket. Weld announced his 2020 Presidential campaign April 15, 2019 and became the first notable challenge to President Donald Trump for the Republican nomination.
Voter Base
Traditional conservatives
Moderates alienated by Trump
Libertarians
Odds for Bill Weld to win the 2020 Presidential Election
There are currently no odds available at our recommended online sportsbooks. We will update his 2020 election odds when it's posted.
Odds of Bill Weld winning the Republican Nomination
Odds to win the GOP nomination have not been posted at this time, and we'll update the section when they are listed.
What the current betting odds tell us about Bill Weld's chance of winning in 2020
Not having betting odds available means his chances are slim at best to win either the GOP nomination or the White House. There is still a lot of time before election season is in full swing and we expect his odds to be posted soon.
Recent News & Headlines For Bill Weld
Bill Weld's Running Policies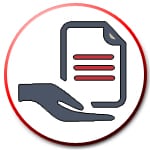 Weld's current campaign is being run on as a return back to conservatism that puts fiscal responsibility and free trade as its cornerstones. Additionally, he favors immigration reform but vehemently opposes building a wall along the US-Mexico border. He also opposes Trump's campaign promise to deport undocumented immigrants. Weld is also in favor of the legalization of marijuana. To learn more about his policies you can visit his official website here.
Bill Weld's Previous Policies
Weld ran as governor of Massachusetts during the 1990s to put less of a tax burden on residents and found different revenue sources for the state. He was extremely tough on criminals in the past and at one point supported the death penalty for murderers of police officers. He's one of the few pro-choice conservatives when it comes to abortion and has long supported gay marriage. While he has recently stated that substance abuse cases should not be sent to prison, he had previously been a proponent of less welfare and tougher sentences for drug users and offenders.
Experience
After graduating from both Harvard and Oxford, Weld served as legal counsel to the US House Committee on the Judiciary. He then became the US Attorney for the District of Massachusetts and went on to become the US Assistant Attorney General for the Criminal Division.
He was a notable figure in several high-profile cases on corruption and then, out of protest of an ethics scandal investigations into the sitting attorney general, he resigned as assistant attorney general. Weld ran and won the Massachusetts gubernatorial election two years later.
Education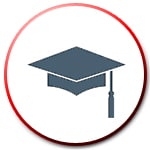 Weld graduated from Harvard University with a Bachelor of Arts Degree in classics in 1966. He then went on to study economics at Oxford before attending and graduating from Harvard Law School with a Juris Doctor degree in 1970.
Civic Work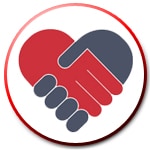 We could not locate any information on Weld's past work with volunteer and/or charity organizations, but this does not mean he does not partake in civic work.
Bill Weld's views on gambling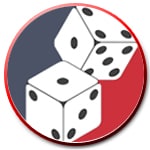 During his time as a US attorney, Weld had opposed gambling, but when he took over as governor of Massachusetts pressed lawmakers to expand the state's legalized gambling to increase the tax revenue by nearly $100 million.
Additionally, Weld gets credit for bringing tribal and commercial casinos to Massachusetts. Before he became governor, the state lottery and horse/dog racing were the only forms of legalized gambling allowed. Needless to say, Weld is pro-gambling.
Odds for other Democratic Presidential Candidates
Odds for Republican Presidential Candidates
**This page is not intended to be a public endorsement our only goal is to inform bettors of the current odds found online. Our team strives to provide transparent information that reflects the best qualities of the candidate. Odds and other information provided on this page should only be used to make an informed betting decision.