---
Democratic Primary Leaders
*This data reflects the popularity of Democratic candidates based on data collected from Democratic Primary Voters. Data taken from 4/11-5/5.
Who is Bill de Blasio?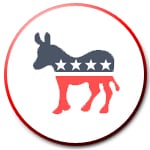 Bill de Blasio is a 58 year old Mayor of New York City who has served as Mayor since 2014. Born in Manhattan, New York City Bill de Blasio married Chirlane McCray in 1994 and has been married to her since. Bill de Blasio announced his 2020 presidential campaign run on May 16th, 2019 and is considered by some to be a latecomer to the race. A poll of NYC residents does not indicate overwhelming support for his ambitions towards the Oval Office.
Voter Base
At this time, we can only speculate the type of voter Bill de Blasio is attempting to appeal to. As his campaign progresses, we will update this section with more accurate information:
Environmentalists
Women
Immigrants
Middle-Class Americans
Bill de Blasio Odds to win the 2020 Presidential Election – Does Bill de Blasio Have A Chance To Win?
Oddsmakers have not given Bill de Blasio any odds to win the 2020 Election against Trump at this time. Likely due to the greenness of his campaign and rumored unlikability from his city residents, bookmakers may not find it worthwhile to provide a betting line for the NYC mayor. However, this can change if Bill de Blasio can prove his worth and stand out amongst other Presidential candidates.
Odds of Bill de Blasio winning the Democratic Nomination
Sportsbooks find it unlikely that Bill de Blasio will win the Democratic Nomination after he has entered the race so late and now must contend against more prominent Democrats with better name recognition and polling numbers. However, oddsmakers may throw de Blasio a bone and give him odds if he can scrounge up some media focus and positive attention.
What the current betting odds tell us about de Blasio's chance of winning in 2020
Bill de Blasio has no betting odds or lines available from our recommended bookmakers at this time. The freshness of his announced campaign run and challenge to gain the limelight from names like Biden, Bernie, and Buttigieg may all contribute to the lack of odds available for the NYC mayor. Nonetheless, there is the possibility bookmakers will give Bill de Blasio odds to win 2020 soon enough.
Bill de Blasio's Chances Of Winning Based On Prediction Markets
Prediction markets have not provided any insight into the chances of Bill de Blasio winning. However, it is likely that prediction markets will provide some information soon enough for the new candidate because they tend to analyze all running candidates, even ones with slim chances.
How Much Can I Win If I Bet On Bill de Blasio?
At this time, we cannot inform bettors on the profitability of wagering on Bill de Blasio in 2020. Since bookmakers have not provided available betting options for this candidate, there is no opportunity to wager on him.  However, once his betting lines come in, we will update this section accordingly.
Bill de Blasio's Running Policies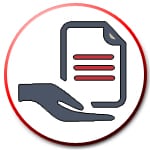 In Bill de Blasio's Presidential run announcement video, he criticized the economic struggles and issues in this country, stating "there's plenty of money in this country, it's just in the wrong hands." De Blasio increased the minimum wage to $15 in NYC, which some think may become part of his running policies. De Blasio has also commented on being against NAFTA and the Trans-Pacific Partnership.
De Blasio will likely adopt his idea for a national single-payer healthcare plan which includes undocumented immigrants for a running policy.
Bill de Blasio's Previous Policies
De Blasio recently announced efforts to create the Climate Mobilization Act, which is like his own Green New Deal which bans glass and steel skyscrapers in NYC. Landlords and homeowners would be required to retrofit buildings by 2024 or face hefty fines. Some buildings would be forced to put wind turbines, plants, solar panels, or a combination of all three on their roofs. The New York Times estimates the act will cost almost $4 billion. Some have criticized Bill de Blasio over this Act saying he is not supportive of social mobility and the working class, by increasing costs in the nation's most expensive city.
As Mayor, de Blasio signed NYC's universal pre-K program that enrolls 70k NYC kids into pre-k systems. As Mayor, he signed a paid sick leave and safe leave plan into law, one of his signature accomplishments. He also pushed to make New York City as a sanctuary city for undocumented immigrants.
Experience
De Blasio's early political career started in the 1980s and served as regional director for the Department of Housing and Urban Development, as well as, and managed Hillary Clinton's Senate campaign. In 2002, Bill de Blasio joined the NYC Council until 2009. In 2010 until 2013, de Blasio served as an NYC Public Advocate. In 2013, Bill de Blasio ran for the seat of New York City Mayor and in 2017 won his re-election campaign as mayor. In 2019, de Blasio announced his run for the Presidency.
Education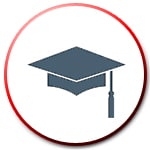 In 1979, Bill de Blasio graduated from Cambridge Rindge & Latin School in Cambridge, Massachusetts. De Blasio served in the school's student government. He earned a Bachelor of Arts degree from New York University. De Blasio's major was in metropolitan studies, a program in urban studies. He later earned a Master of International Affairs from Columbia University's School of International and Public Affairs.
Civic Work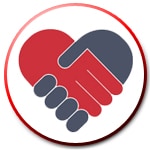 At this time, records of Bill de Blasio's volunteerism, civic work, or social activism cannot be found. However, this does not mean that de Blasio has not participated in these activities rather that they cannot be located by our team currently.
Bill de Blasio's views on gambling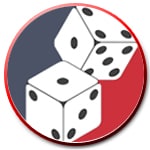 Regarding de Blasio's feelings toward gambling, the NYC Mayor was quoted saying that, "Gambling always makes me queasy because I think for a lot of people it's an addiction … It's hard to get entirely excited about it." In an interview with NY1, de Blasio referred to the Supreme Court ruling of PASPA. "We have to look at it clinically…If the new legal reality is this is going to be allowed everywhere, we have to obviously think about what it means for New York City and how to play the appropriate role. But, you know, it's one of those realities that should be looked at with a certain amount of caution in my book."
De Blasio continued his interview by relating what he associates gambling to, which is "addiction". Bill de Blasio is mainly concerned with the negative effects of gambling over potential revenue. Thus we label him as a staunch anti-gambler.
Top 5 Reasons Bill de Blasio's Chances To Win Are Slim
De Blasio entered the 2020 election race late.
De Blasio is not favored by his city residents.
Bill de Blasio has face backlash on ideas that go against popular Democratic policies.
De Blasio has little name recognition next to candidates like Joe Biden, Bernie Sanders, and Pete Buttigieg.
De Blasio has been involved in several alleged scandals.
Odds for other Democratic Presidential Candidates
Odds for Republican Presidential Candidates
**This page is not intended to be a public endorsement our only goal is to inform bettors of the current odds found online. Our team strives to provide transparent information that reflects the best qualities of the candidate. Odds and other information provided on this page should only be used to make an informed betting decision.