---
Democratic Primary Leaders
*This data reflects the popularity of Democratic candidates based on data collected from Democratic Primary Voters.
Who Is Joe Biden?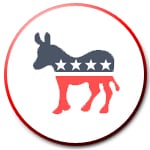 Joe Biden is a 76-year-old Democrat who served as Vice President under Obama from 2009 to 2017.  He has enjoyed strong support from the Democratic voter base and it will be interesting to see how he fares after some recent negative press.
Voter Base
At this moment we can merely speculate Biden's voter base, however, this information will be updated as soon as possible.
Working Americans
Students
Odds for Joe Biden winning the 2020 Presidential Election
+650 
Joe Biden's odds for directly facing Trump in 2020 are very high. Likely due to his high-profile, Biden was given good odds by sportsbooks. Biden has experience as Vice President serving as such for 8 consecutive years, this plus his name-recognizability has provided him with favorable odds. However, this can easily slide as scandals arise such as his habit of inappropriately touching females.
Odds of Joe Biden winning the Democratic Nomination
+500
Sportsbooks are believing Biden will likely win the Democratic nomination ticket due to his high-profile name and experience. However, these odds can change as his campaign develops. He could also lose the nomination if another more notable Democrat who is younger or presents better policies steals the limelight away.
What the current betting odds tell us about his chance of winning
The current odds detail a suspicion by sportsbooks and oddsmakers that he will likely win the 2020 election against Trump. However, this is speculation by oddsmakers which can easily change on a weekly if not daily basis. Biden's likeliness to win an only be determined later on as his campaign progresses.
Running Policies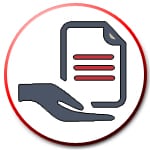 Biden is running on policies such as Free College, Regional Inequality, Middle-Class Tax Reform, and Power For Workers which protects Unions. He has also championed for a $15 hour minimum wage for a long time and will likely reintroduce the idea on his campaign.
Previous Policies
Biden encouraged presenting proposals for Free College back in 2015. However, he is famous for his attack on Anita Hill's testimony at the Clarence Thomas Supreme Court confirmation hearings, his proponent-position in the War on Drugs, the vote yes to war in Iraq, pushing Clinton to get more involved in the Balkans wars in the '90s, spearheading the massive stimulus program under Obama after the 2008 financial crisis, writing the original '94 crime bill, being an ally to Wall Street, voting yes for the USA PATRIOT Act, and yes for the 2006 border fence.
Experience
In 1968, Biden clerked for 6 months at a law firm headed by a prominent local Republican. A year later, practiced law in Wilmington as a public defender, then at a firm operated by a Democrat. Later on, Joe Biden opened his own firm – Biden and Walsh. From 1970-1972, Biden severed on the County Council.
In 1972, he campaigned for US Senate and won. In 1988, Biden tried for the Democratic Presidential nomination and lost. In 2008, Biden tried again for the Presidency however he withdrew from the race. Later that year, Obama announced Biden as his VP running mate on August 22nd, 2008. Biden served 36 years in the Senate and two VP terms under Obama.
Education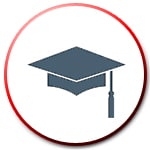 Biden earned a Bachelors degree from the University of Delaware in 1965 with a double major in History and Political Science. He later attended the Syracuse University College of Law where he received his Juris Doctor (J.D.) in 1968. In 1969, He was admitted to the Delaware bar.
Civic Work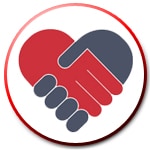 The only record to be found on Joe Biden's social or civic work mentioned his participation in a voluntary anti-segregation sit-in at a Wilmington theater in the '50s.
Joe Biden's views on gambling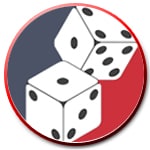 There is no public comment or stance Joe Biden has taken on gambling. However, it is likely during his run he will be asked to comment on the subject.
Odds for other Democratic Presidential Candidates
Odds for Republican Presidential Candidates