---
Party Nomination Odds: +5000
Presidential Election Odds: +10000
Visit Site
Review
Party Nomination Odds: +8000
Presidential Election Odds: +10000
Visit Site
Review
Democratic Primary Leaders
*This data reflects the popularity of Democratic candidates based on data collected from Democratic Primary Voters. Data taken from 4/11-5/5
Who Is Kirsten Gillibrand?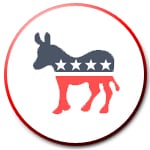 Kirsten Gillibrand is a 52 year old Democratic U.S. Senator from New York since 2009. She announced an exploratory committee earlier in the year and announced her run for the 2020 Presidential Election on March 17th, 2019.
Voter Base
At this time, our team can only speculate who Kirsten Gillibrand is attempting to target. However, looking at her previous supporters, we can determine an educated guess which will be replaced later on with her exact target voter as her campaign develops:
Women
Minorities
LGBT+ Community
Sexual Assault Survivors
Odds for Kirsten Gillibrand to win the 2020 Presidential Election
According to current oddsmakers and sportsbooks, Kirsten Gillibrand hasn't gotten the fairest odds to be President in 2020. While this politician has the experience, she is being snubbed for more well-known Democrats like Kamala Harris, Bernie Sanders, and even freshman candidate Beto O'Rourke. Kirsten Gillibrand currently sits in the middle of the odds field.
Odds of Kirsten Gillibrand winning the Democratic Nomination
At this moment, Gillibrand does not hold the best odds to become the Democratic nominee but has better odds than most Democratic candidates. Gillibrand will likely need to push for more awareness and differentiate her campaign from the other Dems which means finding something they aren't pitching. Gillibrand's odds will depend on her ability to hold her spotlight and appeal to voters.
What the current betting odds tell us about Kirsten Gillibrand's chance of winning in 2020
The current odds display a general viewpoint that Kirsten Gillibrand does not have the best chances at directly facing Trump in 2020 Election but a somewhat ok chance over her other Democratic counterparts. However, this could change if other Dems drop out or she builds her campaign platform to compete at a level of awareness such as Biden or Sanders.
Kirsten Gillibrand's Running Policies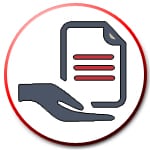 Looking at legislation she has pushes for consecutively every year in Congress, Gillibrand will likely frame her campaign platforms around establishing the FAMILY Act, a national paid leave program for all workers, providing affordable Child Care, Universal Pre-K, a $15 an Hour Minimum Wage, Equal Pay for Equal Work, and the MOMS Act to reduce maternal mortality. Gillibrand has also shown interest in enacting the Green New Deal, ending Gun Violence, providing Medicare for All, Reducing Prescription Drug Costs, Reining in Corporate Greed, and tackling Institutional Racism.
Kirsten Gillibrand's Previous Policies
Gillibrand has championed for several key policies while in office mostly dedicated to protecting rights of Sexual Assault Survivors, Dreamers, Reproductive Rights, Planned Parenthood, and Immigrant Families. Gillibrand secured the STOCK Act, voted against the 2008-2009 recession bank bailout twice, and supported the Dodd-Frank Act. Gillibrand wanted to repeal the Don't Ask Don't Tell policy in the military in 2010. Looking at her 2019 voting record, she recently voted for bills Relating to a national emergency declared by the President on February 15, 2019, and A joint resolution to direct the removal of United States Armed Forces from hostilities in the Republic of Yemen that have not been authorized by Congress. She also voted against the Nomination of Andrew Wheeler to be Administrator of Environmental Protection Agency, the Nomination of William Pelham Barr to be Attorney General of the Department of Justice, and Making further continuing appropriations for the Department of Homeland Security for fiscal year 2019, and for other purposes.
Experience
In 1991, after college Gillibrand worked for the law firm of Davis Polk & Wardwell as an associate, one year later Gillibrand worked as a law clerk to Judge Roger Miner on the US Court of Appeals for the Second Circuit in Albany.
During her work for Davis Polk & Wardwell, she joined the Women's Leadership Forum, a program of the Democratic National Committee. Gillibrand became a partner at the law office of Boies, Schiller, & Flexner in 2001. In 2002 she informed the firm of her interest in running for office and was allowed to transfer to the firm's Albany office. She left the firm officially in 2005 to begin her bid for a Congress seat in 2006.
Gillibrand also served as Special Counsel to Secretary of Housing and Urban Development (HUD) during the final year of Clinton's Presidency. She also worked on HUD's Labor Initiative and its New Markets Initiative, as well as on TAP's Young Leaders of the American Democracy, and strengthening Davis–Bacon Act enforcement. In 1999, she worked on Hillary Clinton's 2000 US Senate campaign.
In 2006, Gillibrand made her bid for the seat of US Representative of New York's 20th Congressional District. She held her seat as Representative until 2009. In 2009, Gillibrand received her appointment as New York's Senator by Governor David Paterson and has remained as such to this day. In 2019, Gillibrand announced her bid to run for the 2020 Presidency – more information can be found in Kirsten Gillibrand's 2020 campaign site.
Education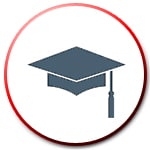 Gillibrand enrolled in Dartmouth College and majored in Asian Studies, studying in both Beijing, China and Taiwan. She graduated magna cum laude in 1988 with her degree in Asian Studies. Later Gillibrand enrolled at the ULCA School of Law and received her Juris Doctor (J.D.) and passed the bar exam in 1991.
Civic Work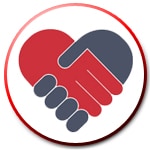 Gillibrand has a history of working Pro Bono defending abused women and their children, as well as, taking cases for tenants seeking safe housing after lead paint findings and other unsafe conditions. Recently Gillibrand visited the Watertown Urban Mission to meet with local leaders and help pick out food for users of its food pantry. During her visit she expressed the importance of maintaining nutritional social service programs, such as food stamps and WIC, in Congress.
Kirsten Gillibrand's views on gambling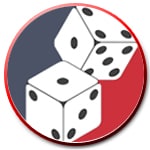 While Gillibrand has yet to make public comment on gambling in her state or as a political platform to take on as president, in 2017 to 2018, casinos and gambling companies were within the top 1000 contributors to her Senator campaign. These contributions were totaled at $21,197: $13,697 coming from individuals and $7,500 from PACs.
Odds for other Democratic Presidential Candidates
Odds for Republican Presidential Candidates
**This page is not intended to be a public endorsement our only goal is to inform bettors of the current odds found online. Our team strives to provide transparent information that reflects the best qualities of the candidate. Odds and other information provided on this page should only be used to make an informed betting decision.