Who Is US Senator Tim Scott?
Tim Scott is a sitting US Senator from South Carolina who is a 2024 candidate running for President of the United States. Tim Scott is unique in that he is the only African American elected to the US Senate that is a member of the Republican Party, which is largely dominated by Caucasians in all walks of politics.
Sen. Tim Scott first became a member of Congress upon his appointment by Nikki Haley and has since gone on to win a runoff election for an abbreviated term, as well as a 2016 US Senate victory that granted him a full six-year term representing the citizens of South Carolina.
As per Tim Scott's campaign trail messages for 2022, he is still aligned with former President Donald Trump, and that's sure to sit well with South Carolina and its Republican voters.
Tim Scott's Presidential Election Odds For 2024
The odds for Tim Scott's election to the White House in 2024 are now posted at online political sportsbooks, but he is ranked behind several GOP contenders. Sen. Tim Scott could become a more legitimate contender if Donald Trump has to drop out of the race for any reason.
2024 Odds To Become The Republican Candidate For President
Donald Trump -290
Ron DeSantis +800
Vivek Ramaswamy +1200
Glenn Youngkin +2500
Tim Scott +2500
Chris Christie +3500
Nikki Haley +4000
Senator Tim Scott's odds posted at Presidential Election sites indicate a less than 2% chance of winning and becoming the second black President in the history of the United States.
US Presidential Election 2024 Winner
Joe Biden +180
Donald Trump Sr. +220
Gavin Newsom +1200
Robert Kennedy, Jr +1200
Ron DeSantis +1600
Vivek Ramaswamy +2000
Michelle Obama +2500
Kamala Harris +3500
Glenn Youngkin +5000
Tim Scott +5000
2026 US Senate Election Odds
Despite Sen. Tim Scott not having any direct Congressional odds offered up for betting at this time, gamblers may be interested in the following political prop bets that ask which political party will hold the majority following the midterm elections of 2024.
Which Party Will Control The Senate After The 2024 Elections?
Democratic -115
Republican -115
The above odds indicate that both the GOP and the DNC are within striking distance of taking or retaining control, making Senator Scott's reelection crucial for Republican Party betting in 2026, assuming he's not the President by then.
Political Experience
US Senator From South Carolina Since 2012 (appointed by former Governor Nikki Haley to replace Senator Jim DeMint, who was retiring)
US Representative for South Carolina District 1 from 2011 to 2012
South Carolina House of Representatives District 117 From 2009 through 2011
Charleston County Council from 1995 through 2009
Professional Experience
Owner of Tim Scott Allstate
When Is Tim Scott Up For Reelection?
Tim Scott's seat in the US Senate is up for reelection on November 8, 2022, but first, both the Democratic and Republican Party Primaries must conclude. At this early stage, all players have yet to be declared, but we'd be surprised to see any significant GOP competition in SC for Senator Scott.
2016 US Senate Election Results For South Carolina
U.S. Senate, South Carolina General Election – 2016
Tim Scott (R) (Incumbent) – 61%, 1,241,609
Thomas Dixon (D) – 37%, 757,022
Bill Bledsoe (L) – 2%, 37,482
Rebel Scarborough (A) – 1%, 11,923
Total Votes – 2,049,893
2014 South Carolina US Senate Runoff Election Results
U.S. Senate, South Carolina Special Election, 2014
Tim Scott (R) (Incumbent) – 61%, 757,215
Joyce Dickerson (D) – 37%, 459,583
Jill Bossi (A) – 2%, 21,652
Total Votes – 1,238,982
Can I Bet On Tim Scott Now?
Yes, but not on his US Senate odds. Gamblers can lay some action on Tim Scott odds to become President now, as his campaign is already underway.
Odds betting on the US Senate and the overall balance of power are available now and is a staple on the boards most of the time as the US House election betting renews every two years.
How Much Can I Win If I Bet On Tim Scott's Odds?
The only bet on Tim Scott that can be made at this time is his odds of becoming President or the GOP nominee in 2024, which features a moneyline of +5000 and +2500, respectively. A $1 on those political futures odds for President Tim Scott to be sworn into office in January of 2025 will earn savvy gamblers a win of either $50 or $25.
Tim Scott Bio
Sen. Scott is a native of South Charleston, South Carolina, and was born on September 19, 1965. When Senator Tim Scott was 7 years old, his parents divorced, and following that time, he and his two brothers were raised by a single mother who worked most hours of the day.
Tim Scott's older brothers both entered the military, but he went the college route earning a partial scholarship for football. After graduation, Scott opened an insurance agency prior to following his political ambitions and serving on the Charleston County Council in 1995.
Education
B. Stall High School
Presbyterian College (1983-1984)
Charleston Southern University (1988) – Bachelor of Science in Political Science
Tim Scott Policies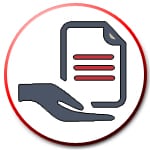 Senator Scott possesses a strong faith in the Evangelical Protestant religion and often consults biblical scriptures to strengthen his personal and political ethics.
Traditional marriages between a woman and a man, as well as anti-abortion policies, are heavy hitters on his campaign trail. He possesses strong US nationalist views and opposes the infiltration of foreign corporations and their interests into American society.
Senator Scott is also in favor of restricting US immigration, and for those that are allowed in, requiring them to learn the English language.
Voter Base
Fiscal Conservatives
Pro-Life Voters
Christians
Evangelical Southerners
Contact Tim Scott
Tim Scott Twitter: @SenatorTimScott
Tim Scott Instagram: @senatortimscott
Tim Scott Memes
---
---
Sen. Tim Scott Speech On Joe Biden
Below, readers can watch a video of the Tim Scott rebuttal to Joe Biden following his first address to the US Congress in April of 2021.
---
Senator Tim Scott FAQs
---
Top 2024 Republican Candidates
---
---
---
---
---
★ This page is not intended to be a public endorsement. Our only goal is to inform bettors of the current odds found online. Our team strives to provide transparent information that reflects the best qualities of the candidate. Odds and other information provided on this page should only be used to make an informed betting decision.