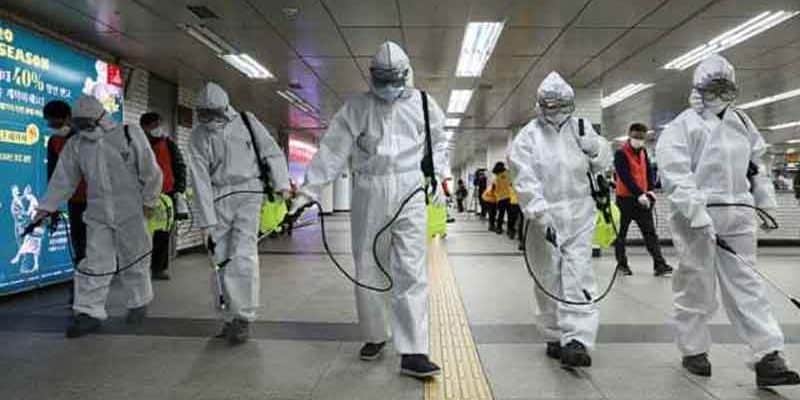 Coronavirus Vaccines Bring New Hope As Republican Officials Fall Ill
The pandemic has surged throughout the country in recent weeks, hitting record high Covid-19 infection rates and hospitalization cases. The U.S. medical system strains as hospitals rush to provide proper care to incoming virus victims.
However, on the betting lines, the pandemic has not managed to staunch high action on political prop bets. Yes, let us here at PEO be the first to approve sports wagering at our recommended online sportsbooks as a COVID-19-friendly endeavor.
The Presidential election odds may have closed, but the Georgia senate odds remain on fire as the January 5th run-off elections approach.
🍑 U.S. Senate Election Winner – Georgia (Special Election)
Kelly Loeffler (R)

-245

Raphael Warnock (D)

+180
🍑 U.S. Senate Runoff Election Winner – Georgia (General Election)
David Perdue (R)

-280

Jon Ossoff (D)

+205
In the face of rising cases, over a dozen states mandated new mask ordinances and social gathering restrictions, and business occupancy restrictions as local officials fear the pandemic worsening before any vaccine becomes available.
Data from John Hopkins University reports that Monday's one-day total for new infections was around 166,000, the third-highest one-day total ever in the United States. Since Monday, over 70,000 Americans were hospitalized due to Covid-19, with 1,145 deaths in that week.
Midwest states such as Utah, Montana, and the Dakotas receive the brunt of these startling infection rates. These more rural states were relatively safe from the virus in the pandemic's initial months but now face a breaking point.
Rural area hospitals have fewer ICU beds, specialists, and medical personnel available to deal with the influx of Covid-19 patients. Local officials express their capacity concerns. St. Louis health officials portrayed modeling data suggesting that if cases continue to rise at their current rate, rural medical facilities bordering larger city hospitals will run out of beds by the first week of December.
Dr. John Kammerer, a physician with the Regional Health Services of Howard County, Iowa, echoed these sentiments. "The biggest concern in the last week is that when we call and ask them to help to take care of our patients who are maybe sicker than we're used to taking care of, they don't have beds for us, and that's where the strain really comes on,"
Some Republican officials cry foul over recent state restrictions. Oregon, for example, recently entered a two-week freeze limiting social gatherings to six people. With Thanksgiving around the corner, these restrictions throw wrenches for some families in their holiday plans.
White House Press Secretary Kayleigh McEnany spoke on the issue, "I think a lot of the guidelines you're seeing are Orwellian… The American people know how to protect their health. We've dealt with Covid for many months," McEnany stated.
Amid such criticisms, more Republican officials fall victim to Covid-19. Senator Chuck Grassley, the most senior GOP upper chamber member, tested positive for Coronavirus yesterday. The day before, Alaskan Congressman Don Young also tested positive. These 87-year-old officials report mild symptoms but urge public health safety.
Two companies, Pfizer and BioNTech, reported 95% accuracy of their trial vaccines. The availability of vaccines brings new hope to the American public and government. Both companies plan to send their vaccines for FDA approval, with the U.S. poised to receive hundreds of millions of vaccinations as soon as they become available.