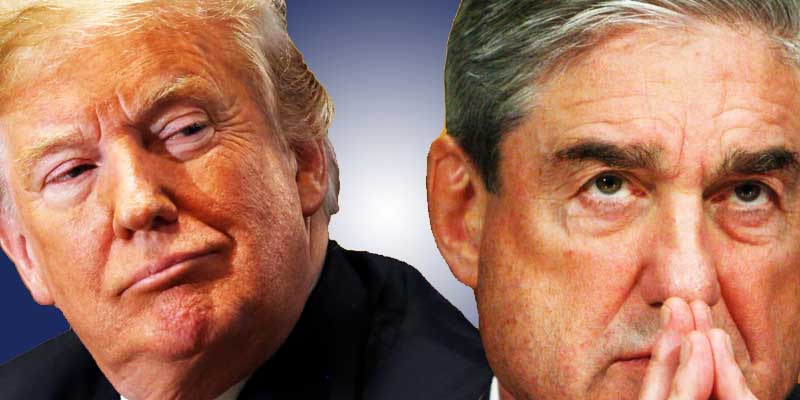 Trump impeachment odds taken down a week away from Mueller testimony
Han Solo said to never tell him the odds, and if he were talking to the oddsmakers about Trump's impeachment, they wouldn't even show him the betting line.
Bovada Sportsbook appears to have taken down their odds regarding President Donald Trump's impeachment chances before former Special Counsel Robert Mueller. As late as June 27, the online sportsbook listed the odds on their political betting section.
For those that are curious, Trump's impeachment odds on Bovada were the following:
Will Donald Trump Be Impeached by the House Before the End of His 1st Term?
It is possible that oddsmakers are afraid to receive action on an outcome that has seen the odds flip multiple times during Trump's presidency.
The uncertainty could come to a head next week. House Democrats issued a subpoena to Mueller to publicly answer questions regarding Trump. He will appear before Congress on July 17.
In a joint statement, House Judiciary Chairman Jerry Nadler and House Intelligence Chairman Adam Schiff said: "Americans have demanded to hear directly from the Special Counsel so they can understand what he and his team examined, uncovered, and determined about Russia's attack on our democracy, the Trump campaign's acceptance and use of that help, and President Trump and his associates' obstruction of the investigation into that attack."
Trump gave a simple reply on Twitter following the news of Mueller's subpoena.
PRESIDENTIAL HARASSMENT!

— Donald J. Trump (@realDonaldTrump) June 11, 2019
Coincidentally, at the same time this article was being written, Trump tweeted more on the proceedings:
The Dems Witch Hunt continues! https://t.co/jHEPN84IGK

— Donald J. Trump (@realDonaldTrump) July 10, 2019
Mueller was reluctant to testify before Congress, claiming his testimony would not go beyond his 448-page special counsel report. He eventually relented to respect the subpoenas.
According to Jay Sekulow, Trump's legal team leader, "There is no impeachment team. I just don't see this as a real threat."
Mueller's reluctance to testify or deviate from his original report, combined with Trump's team's dismissiveness regarding an impeach counsel have pushed odds in favor of the president not being impeached.
But if Mueller releases information that can lead to a trial, bets placed on Trump's impeachment could require large payouts by Bovada. This shakiness could have been enough for oddsmakers to remove the bet from the site.
Mueller's subpoena is not the only order issued regarding Trump recently. In May, the House Ways and Means Committee subpoenaed Trump's tax records from the Department of Treasury.
The Treasury is hesitant to release the records due to lack of "legitimate legislative purpose."