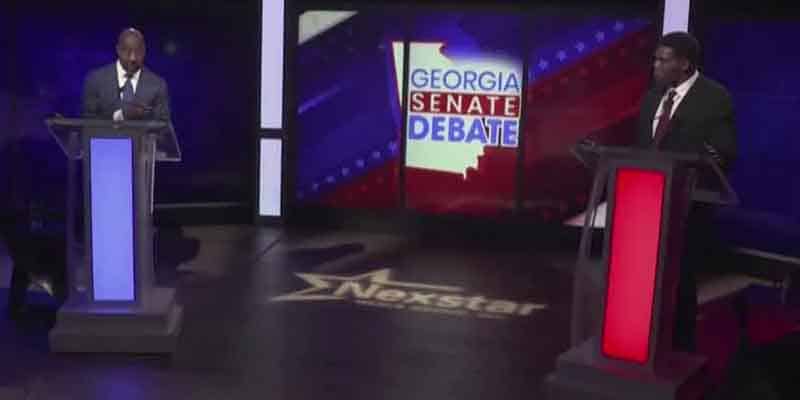 Midterm Election Betting Odds Forecast Republican Senate And House Majorities
With one week to go until midterm election day, betting lines are forecasting a return to power for the GOP in both congressional bodies.
Betting On The US Senate Elections
Currently, the US Senate is split evenly, with 50 seats occupied by Democrats and 50 held by Republicans. On November 8th, 35 Senate seats are up for election – 14 that are held by the DNC and 21 for the GOP.
The following odds for midterm election betting heavily favor an outcome where the Republicans gain a majority in the US Senate.
Republican Senate Seats Following Election
Over 50 Republican Seats -225
Under 50 Republican Seats +275
50 Republican Seats +500
In order for the above outcome to happen, a state or two will need to flip from blue to red. One US Senate race that has the potential to flip is in Georgia, where incumbent Raphael Warnock (D) is facing a significant challenge from local football hero Herschel Walker.
Georgia US Senate Betting Odds
Herschel Walker (R) -150
Raphael Warnock (D) +110
Senator Warnock just won his seat during the 2021 Georgia runoffs and now faces an uphill battle as his opponent, Walker, is sporting a 60 point advantage in the moneyline odds.
Laying some action on Raphael Warnock to win will pay out at $1.10 on the dollar. Betting on Herschel Walker to flip the GA US Senate seat red will require a wager of $1.50 to net $1.
Another tight race is going down in Pennsylvania, where celebrity candidate Dr. Oz is trying to win by outfunding John Fetterman.
US Senate 2022 – Pennsylvania
Mehmet Oz (R) -190
John Fetterman (D) +145
Oz is the current odds leader but the US Senate betting line reveals that either opponent could win.
Betting On The US House Elections
All 435 US House seats are up for elections every two years, creating a scenario that neccesitates constant campaigning. That said, many Congressional districts across the country are heavily skewed toward one party or the other and feature near-certain winners.
For instance, you won't see any lines for betting on Nancy Pelosi and her reelection chances in California because any GOP opponent is merely a token candidate.
There are betting odds for the overall majority and lines have also been produced for races that are projected to be close.
Which Party Will Win The House In The 2022 Midterm Election?
Republican -1000
Democratic +550
The above betting line for which political affiliation will be the majority in the US House following the 2022 midterms places the Republican Party as a definitive victory.
How definitive? The GOP's -1000 odds reflect a 90% probability of success, and will require a $10 bet just to net a dollar on the prospect.
The 2020 Presidential Election cycle saw more GOP and DNC voters head to the ballot boxes than every before.
Midterm Elections Turnout Betting Odds
To Exceed 2018 Midterms Turnout -900
To Exceed 2020 Presidential Election Turnout +500
While this election betting line implies a larger turnout than in 2018, expectations are low for similar or greater numbers than in 2020. That's another indicator in favor of the Republican Party, as smaller turnout numbers has historically favored the GOP.
Regardless of which party you favor, be sure to place your bets on the candidates or political faction you believe will win over the next seven days.
Bovada Sportsbook, BetOnline, US House Official Website, PredictIt