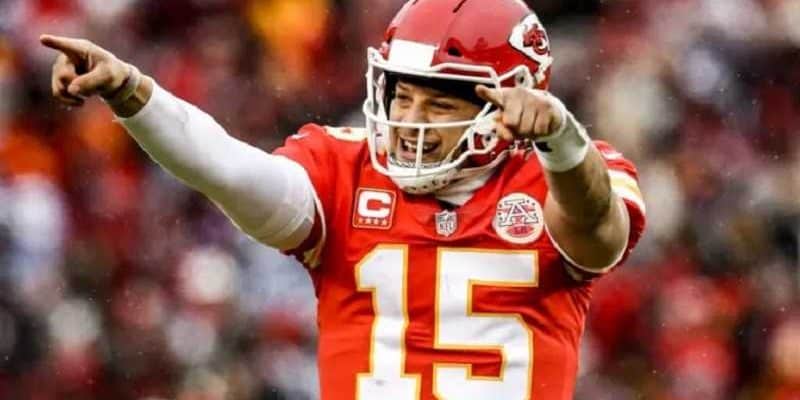 These Political Super Bowl Props Put Some Fun Back On The Ballot
Every now and then, those of us in the political infosphere are granted a bit of a reprieve.
And this year, after the most contentious Presidential election in US history, we're getting it in the form of political Super Bowl bets.
Unlike typical political props, these Super Bowl lines are light on the partisanship and heavy on the laughs – with a bit of cynicism thrown in for good measure.
Most of the political football bets for Super Bowl 55 come from BetOnline, mixed in with the rest of their props for the big game. Here are our favorites, with some analysis for how you should (or shouldn't) wager on each:
Super Bowl LV Political Prop Bets
Via BetOnline
Will Joe Biden pick a winner?
Probably not. Joe Biden has never been a big sportsman, and after winning such a tightly contested race of his own, it seems best that he simply lies low.
Additionally, the NFL probably doesn't want to alienate half its fanbase by giving Biden a platform (albeit that wouldn't necessarily stop him from making a pick).
If Joe Biden is in attendance, will he be shown during the National Anthem?
If he's there, obviously. He's the President of the United States. However, he won't be there.
This one's not even worth tying up a few dollars, since you'll just be getting that money back at the end of the Anthem.
Will any player kneel during the National Anthem?
Almost certainly not. The NFL has undoubtedly issued directives that it won't tolerate political statements of any kind at the Super Bowl this year, which – given the nature of what just happened in November (and/or early January) – is probably a smart move.
Will any player raise their fist during the National Anthem?
No. See above.
What will be the first interracial couple shown in a Super Bowl commercial?
White woman/Black man -150
Black woman/White man +110
The favorite here is the correct choice. We could get into the various sociopolitical elements of why that is, but such a debate is better left to other outlets.
How many commercials will show a person wearing a mask?
Over 2.5 -300
Under 2.5 +200
There is no more hot-button issue than the coronavirus, and masks have become the political symbol of the season.
This O/U should be way higher.
What will be the race of the baby shown first in the Huggies commercial?
White -125
Black +125
Other +300
This one's a bit odd as things currently stand. We like Black at +125, and we suspect that that'll be the favorite by the time Super Bowl Sunday rolls around February 7.
What will be shown first in any Super Bowl commercial?
Interracial couple -500
LGB (no T) couple +300
The favorite is the obvious choice here, but we give BetOnline mad Super Bowl props for the "(no T)" bit. It's utterly unnecessary and very amusing – if you still have a sense of humor in 2021.
Will a face shield be seen in the WeatherTech commercial?
WeatherTech makes all-weather car and truck mats. But, apparently, they now also make the FaceShield Air, which is a plastic thing that allegedly protects you from COVID.
We like the "Yes" at +200, as we can see a customer buying a WeatherTech floor mat from a service rep wearing one of these ridiculous things in the Super Bowl ad.
Will there be a COVID vaccine commercial?
This is a tough call, and it feels like a coin flip. As a rule, with coin flips, we take the better payout. Thus, we'll go on the "Yes" at +200.
What will be said first?
It is the "COVID pandemic," so the favorite looks like a solid choice.
What will be said first?
Mask(s) -300
Coronavirus +200
The favorite seems like a good pick here, too. Especially since everyone says "COVID" and not "coronavirus."
Via Bovada
How many times will Biden be mentioned?
Under 1.0 -400
Over 1.0 +250
This prop applies only to the broadcast itself. Commercials are excluded. Per the NFL's disinterest in getting political, the "Under" at -400 seems like a good choice.
However, there's really no telling, and Presidents who've just taken office usually are mentioned in Super Bowls being contested during inaugural years.
How many times will Trump be mentioned?
Under 0.5 -1200
Over 0.5 +600
Even if this game were on FOX, we'd take the "Under." Trump is being memory-holed, and CBS – host of the 2021 Super Bowl – is not going to give him any airtime.
Via MyBookie
Will Donald Trump be mentioned by The Weeknd during the Halftime Show?
No. There's probably a clause in The Weeknd's contract that forbids him from mentioning Trump in his Super Bowl Halftime performance.
Will Joe Biden be mentioned by The Weeknd during the Halftime Show?
Again, no. Contract clauses and whatnot.
Will Justin Trudeau be mentioned by The Weeknd during the Halftime Show?
The Weeknd is Canadian, and Justin Trudeau is the Prime Minister of Canada.
Now, since the NFL is probably as ambivalent on Canadian politics as the rest of the world, there's likely nothing contractually preventing The Weeknd from name-dropping the PM.
On the other hand, there's really nothing much to say about Trudeau, either, so we like the "No" at -1500.