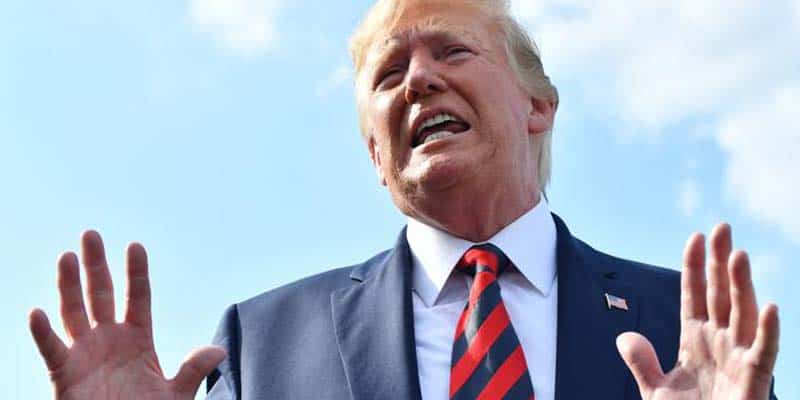 Trump buying Greenland for $1 trillion? Odds say it's possible.
What started as a Twitter joke has turned into an international spat between United States President Donald Trump and Danish Prime Minister Mette Frederiksen.
Trump has expressed an interest in buying Greenland for a while now despite Denmark repeatedly telling him the autonomous country was not on the market.
Trump did not take the news well, canceling a meeting with Frederiksen when she said she would not discuss the purchase of Greenland during their scheduled visit, although he did praise Denmark and its people.
The President used Twitter to voice his frustrations earlier this week.
Denmark is a very special country with incredible people, but based on Prime Minister Mette Frederiksen's comments, that she would have no interest in discussing the purchase of Greenland, I will be postponing our meeting scheduled in two weeks for another time….

— Donald J. Trump (@realDonaldTrump) August 20, 2019
But, if Trump can convince Denmark to sell Greenland, how much would it cost? USA Today projects the country to run a bill of $500 billion, or the equivalent of the United States' military budget.
Based on that figure, the safe bet would be picking the under on the first prop bet. Oddsmakers at BetOnline have set the over/under at $1 trillion for Greenland with -120 chances for both.
If Greenland is sold to the USA, what will the price be?
Over $1 trillion -120
Under $1 trillion -120
Although there's no prop bet available for a trade just yet, Trump has joked about swapping Puerto Rico for Greenland. It is unclear if his remarks about buying Greenland will affect Donald Tump's 2020 Presidential election odds.
Puerto Ricans welcome the exchange, citing Trump's opposition to funding hurricane relief for the island territory.
Twitter user Nieto is ready to be a Danish citizen, writing in Spanish that he has been preparing for the exchange and for Puerto Rico to be a colony of Denmark.
Yo me he ido preparando para cuando Trump nos intercambie por Groelandia y seamos colonia de Dinamarca. pic.twitter.com/4FhJQn1NN3

— Nieto ™ (@MrTonitas) August 22, 2019
If Trump cannot facilitate a trade but does end up purchasing Greenland, the next prop bet is when he will do it.
BetOnline says it's not likely that the United States will buy Greenland before Black Friday this year. "No" is favored at -10000, meaning Greenland will probably not be purchased by November 29, 2019.
Did no one tell Denmark you can buy anything at amazing deals on Black Friday?
Will the USA buy Greenland by Black Friday, November 29, 2019?