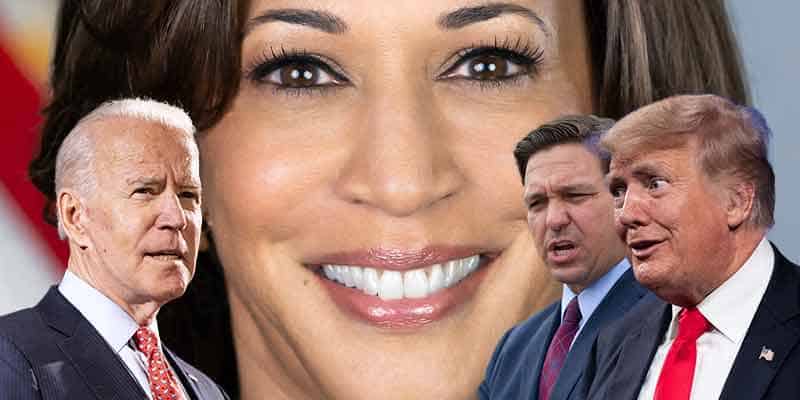 How The Fall Of Afghanistan Could Impact The 2024 Presidential Election Odds
After a 20-year occupation in the Middle Eastern country of Afghanistan by the United States military backed by NATO forces, remaining troops now have a hard date for departing the region set for August 31.
Of course, a pullout of that magnitude cannot occur overnight. The withdrawal process has been active for months, and that scenario has now allowed for the Taliban – the enemy that the occupation was supposed to remove the influence of – to regain power in the capital city of Kabul.
Stranded military members and civilians are now caught behind enemy lines with their evacuation routes now placed in jeopardy, and despite which regime started what, President Joe Biden is now facing the music.
Although the conflict with Afghanistan began in 2001 during President George W. Bush's tenure, and the withdrawal was ordered by President Donald J. Trump, Kabul was taken during Biden's watch, so he and his team are now facing the heat as the crisis builds towards a potential August 31 climax.
President Biden's 2024 election odds have been suspect following his ascension to the Oval Office in January of this year, but as of this writing, he is not even favored to become the next nominee for POTUS by the DNC.
US Presidential Election 2024 – Democratic Candidate
Field -170
Joe Biden +130
It has long been believed that the health status of Joe Biden will ultimately decide his 2024 Presidential fate, and the GOP supporters' claims that he is either too frail from a physical standpoint or suffering from a decline in his mental faculties could cause Democratic leadership to put their efforts behind Vice President Kamala Harris for the next go-round.
Now, with Biden's team pointing the finger at each other for the failure in Afghanistan, the scenario could be ripe for an upheaval of Cool Joe as opponents can now begin to heavily question his decision-making skills under fire.
Online political sportsbooks and the chances that they've suggested based on the Presidential betting odds for Kamala Harris imply that she has pulled even with Joe Biden. Could Harris' team view this as an opportune time to pounce?
US Presidential Election 2024 – Democratic Candidate
Joe Biden +130
Kamala Harris +130
If Harris can parlay this Kabul blunder into a 2024 DNC nod, her current political prop bets are indicating that she would be the most likely to win and become the first female President of the United States and etch her name in the history books.
US Presidential Election 2024 – Odds To Win
Kamala Harris +400
Joe Biden +450
Donald Trump Sr. +550
Ron DeSantis +1000
Nikki Haley +2000
"I am the President of the United States of America. The buck stops with me."

President Joe Biden excerpt from his comments regarding Afghanistan
While the above quote is accurate, and it is notable of President Biden to state it openly, it could become a soundbite for Harris and her supporters to rally behind, especially if the current state of unrest continues to escalate in Kabul.
Of course, a total failure on behalf of the Biden/Harris ticket to resolve the situation in Afghanistan could serve to propel Trump and Ron DeSantis into a more advantageous position.
It should also be noted that the odds for betting on Ron DeSantis and Donald Trump are likely lessened by the presence of one another, with one of them destined to become a more legitimate contender once all intentions for 2024 are declared.
Sources – CNN, Bovada