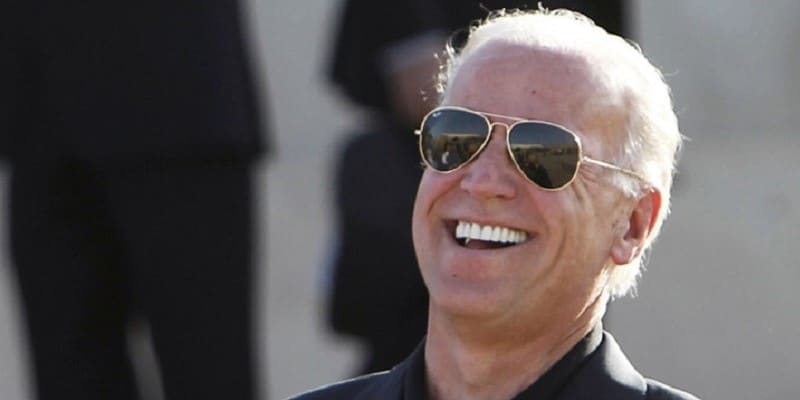 Coronavirus Favors Biden As Bettors Dump Trump
If there's one old person in the world who is positively excited about the Wuhan coronavirus, it's Joe Biden.
After getting establishment backing before Super Tuesday and pushing fellow Democratic Presidential hopeful Bernie Sanders to the brink, his odds to win the party nomination have never been higher. He's practically a foregone conclusion.
But now, in the wake of COVID-19 and the abject havoc it's wreaking on the US psyche, Biden's Presidential election odds are through the roof, comparatively speaking.
Before the crisis, Trump was positioned extremely well to win the 2020 general election in November and earn a second term in the White House. Now, according to various (admittedly left-leaning) media outlets, that edge has evaporated.
Nowhere is this more clear than on the betting boards at Bovada:
US Presidential Election 2020 – Winner
Joe Biden -105
Donald Trump +100 (EVEN)
Bernie Sanders +4000
Mike Pence +5000
Hillary Clinton +8000
Nikki Haley +10000
Michelle Obama +20000
Tulsi Gabbard +50000
Which Party Will Win The Popular Vote In The 2020 Presidential Election?
Democrats -290
Republicans +210
Per CNBC, Trump's "three pillars" of his reelection campaign were a strong stock market, a powerful argument against socialism and its ills, and his ongoing efforts to "drain the swamp."
But Coronavirus has – according to hopeful Democrat pundits – cut Trump's legs out from under him.
The stock market is suffering in the face of massive selloffs, including those from four US Senators – among them Republican Richard Burr (NC) and Democratic mainstay Dianne Feinstein (CA) – who are conveniently protected from insider trading laws. A recession could be impending, and lines are up for that contingency:
Will There Be A Recession In Trump's First Term?
Additionally, with Bernie seemingly out of the running, Trump's valuable anti-socialist narrative may have been obviated somewhat despite the fact that Joe Biden is an advocate of major socialist initiatives within the party.
Some are also falsely calling Trump's proposed trillion-dollar coronavirus bailout an Andrew Yang-like UBI, which will certainly be brought up going forward.
As for draining the so-called swamp, CNBC argues that because of coronavirus, Trump must hypocritically employ and empower that swamp in order to effectively respond to the Chinese bio-threat.
While that last argument is specious at best, the first two are potentially challenging, and you can see above that bettors are moving the lines on Trump's election odds as a result.
But the Coronavirus impact on elections has been notable beyond Trump's campaign, starting with the Democratic primaries.
Bernie has a chance to benefit from increased turnout among young voters (who support him) and depressed turnout from elderly voters (who largely don't), but the Florida primary results showed that this edge is virtually nonexistent. Biden won Florida in a landslide, taking 61.9% of the vote to Sanders' 22.8%.
So while young people in the state famously eschewed social distancing and remain-in-place directives, they didn't do this to get out and rock the vote. They partied at the beach instead.
As in 2016, Sanders' main contingent seems to have abandoned the process once it became clear that their choice had little chance. This could be mirrored in the November general and actually hurt Biden by fracturing the Democrat base, but for the primaries, Biden is firing on all cylinders.
That said, other elections, like the Ohio primary, have been delayed until early June, and many states are looking at implementing similar delays due to the Wuhan coronavirus.
There have even been rumblings that the November general could be delayed, which is a political prop bet you can actually wager on right now.
Will The US Presidential Election Take Place November 3, 2020?
The coronavirus pan(Dem)ic is also causing bettors to rethink how they believe the US House of Representatives majority will play out in November.
Earlier in the cycle, there was much fear among the Democratic base that they could lose the House, but those putting money on the outcome see things differently. Notably, however, the GOP is still favored to control the Senate after the 2020 general.
US House Of Representatives Control
Democrats -275
Republicans +200
US Senate Control
Republicans -130
Democrats +100 (EVEN)
House And Senate Balance Of Power
Democratic House, Democratic Senate +120
Democratic House, Republican Senate +150
Republican House, Republican Senate +325
Republican House, Democratic Senate +10000
Interestingly, despite all the betting lines and waning odds for Trump, not every online sportsbook's bettors agree with the premise.
At BetOnline, for example, Trump has -110 odds to win the Presidential election compared to Biden at +110, while at MyBookie, Trump is sitting at -140 with Biden at +100 (EVEN) odds.
Recent polling data also suggests that a majority of Americans view Trump's coronavirus response positively, with 55% saying they approve the measures the administration is taking to combat the threat. Last week, only 43% approved, according to the same Ipsos poll.
Ultimately, there are still 228 days until the Presidential election, and with any luck, COVID-19 will be a minimal issue by that time. The stock market should rebound soon, and when relief checks come in for struggling families, it seems likely that Trump's own stock will climb, as well.
If you think The Donald can conquer the Chinese coronavirus like he weathered the Mueller Report and impeachment, now would be the best time to bet on him. You likely won't find a bigger payout.
Remember: Buy low, win high!