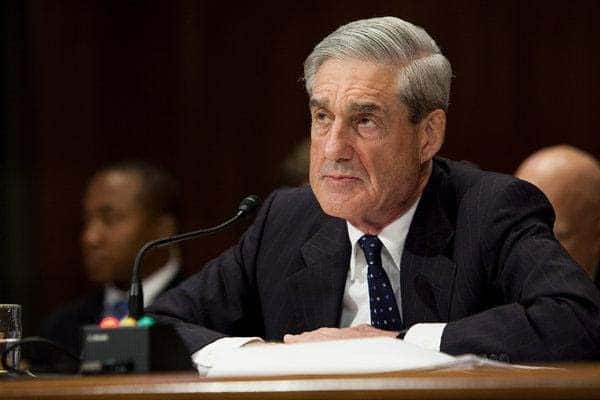 Could Mueller's Investigation Affect Reelection Odds?
Robert Mueller has been investigating President Trump for his possible collusion with Russia in the 2016 election. Mueller's investigation has been behind the scenes for the most part, but he recently named 12 Russian nationals. The indictments come right before Trump is set to meet with Russian President Vladimir Putin, which seems fitting they are the 2 centers of the investigation.
Trump is currently in England meeting with Prime Minister Theresa May and the Queen. He was already in hot water for recent comments regarding May's handling of several fronts, including Brexit. It is unclear whether Mueller's case would be discussed while Trump was in England, but the President has been made aware of the recent indictments.
The Justice Department is under the impression that the Russians targeted Hillary Clinton's campaign through a series of complex hacks. Facebook was a medium used to facilitate the attacks and founder Mark Zuckerberg was even called on to testify. So far, these latest indictments do not name any Americans but there is a firm belief that there was correspondence with multiple American citizens. As of now, there are no concrete allegations that the Russian collusion affected the vote count in the 2016 election. Mueller's team believes that is the case, but it is a matter of building up to that.
The charges include identity theft, conspiracy to launder money, and conspiracy to commit computer crimes. It is believed that the Russian hackers stole the voter information of roughly 500,000 voters in the US. Part of the hacking included implementing Spyware to monitor keystrokes, take screenshots and remove data from other computers and store it in their own equipment.
Mueller's investigation is moving at a snail's pace. In over a year, his investigation has indicted 14 Russians, 5 Americans, and a Dutch citizen. There have been resignations for fear of being indicted, meaning there is more of a fear of what is to come versus what is actually happening. Mueller is likely biding his time. After all, this is a potentially huge case with far-reaching implications. If he has any intention of naming President Trump directly in an indictment, he will need sound proof and a concrete case.
If this probe boils to the surface before the 2020 election, Trump could be in trouble. He still has decent odds of being reelected in spite of his many controversies and scandals. This investigation could push the public against Trump, though in all honesty, it may not be enough to sway his loyal voters. Time will tell what happens with Mueller's investigation, and you can rest assured it will be a topic of discussion between Trump and Putin in their upcoming meeting, but not much can be done about it now. This investigation has the potential to ruin Trump's chances of reelection if he is found guilty of anything. Once the probe goes public it will be easier to gauge how severe the damage is.