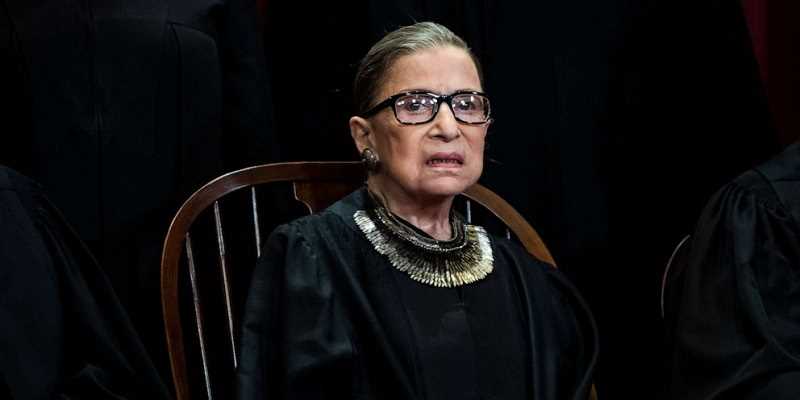 US House Odds Appear As Senate Mulls SCOTUS Confirmation
On Friday, September 18th, the Supreme Court of the United States lost longtime member Ruth Bader Ginsburg, as she passed away at the age of 87.
The Notorious RBG had been sitting on the bench of the SCOTUS since 1993, and seemed determined to outlive Donald Trump's Presidency, her final act of defiance toward what she views as a corrupt and disreputable regime.
Ultimately, she would not outlast President Trump, and now CNN is reporting that GOP leadership in the US Senate is already neck-deep in the process of confirming a new Supreme Court Justice with right-leaning views.
President Trump has stated that he will reveal his next Supreme Court nomination on Friday or Saturday of this week, giving political betting sites time to react and prepare betting lines on the eventual nod.
The timing couldn't be more crucial for both parties as election evening looms and both Presidential candidates have pulled even as they approach the finish line.
With the GOP worried about losing the Oval Office, they are moving to confirm the next nominee as soon as humanly possible. The DNC is hopeful that Biden will ride his efforts all the way to a White House victory in 2020, and it is in their best interest to stall all SCOTUS confirmation efforts until inauguration day next January.
Mitch McConnell, Lindsey Graham, and other high-level Republican leaders in the US Senate are already letting other legislators know that this will be a quick move on their part and that they have no intention for a repeat of 2016 where nominations were placed on hold.
Democratic Party heads are already planning their counter-strike, so expect plenty of political wrangling with the intent to slow the process down over the coming weeks.
While we wait for Supreme Court lines to appear, BetOnline has stepped it up and has become the go-to sportsbook for US House and US Senate betting odds.
The following betting lines for Florida, Minnesota, New York, and Texas's US House races feature two competitive matchups and two that show the potential to be blow out victories.
US House – Florida
Scott Franklin (R) -500
Alan Cohn (D) +300
US House – Minnesota
Ilhan Omar (D) -10000
Lacy Johnson (R) +2000
US House – New York
Andrew Garbarino (R) -150
Jackie Gordon (D) +110
US House – Texas
Dan Crenshaw (R) -1500
Sima Ladjevardian (D) +600
Minnesota's 5th US House District seat is predicted to be a landslide, as Representative Ilhan Omar's betting odds of +10000 translate to a 99% chance of her reelection.
Republican Andrew Garbarino is favored to retain his 7th district New York Congressional seat with -150 odds, which implies a 59% chance of victory. Democratic Party challenger, Jackie Gordon, has +110 odds placed on her chances.
If you have confidence that Gordon will topple Garbarino in New York's 7th District US House election, a wager of $100 will earn $110 if she is successful.
These US House and Senate odds have been shifty, though, so be sure to place these wagers as soon as you can if you intend to get in on the action. These betting lines have a knack for disappearing quickly.
Source: CNN