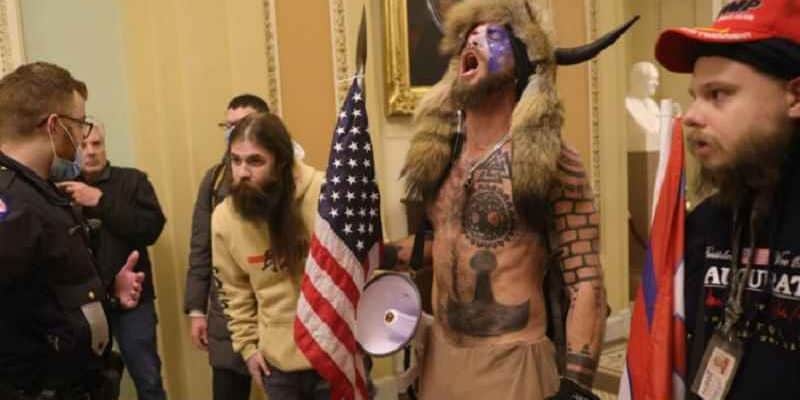 Trump Twitter Props In-Play After Supporters Forcefully Enter US Capitol Building
President Trump warned that an intervention would be coming on January 6th when the US Senate planned to convene to certify Electoral College results that would pronounce Joe Biden as the next President of the United States.
Early in the day, Vice President Mike Pence broke with his President and announced that he would not intervene in the Electoral College vote certification process. Pence determined that he had no legal avenue to stall the certification, so he opted to allow the proceedings to continue, much to Trump's chagrin.
When Pence backed down, any chance of Trump's intervention seemed to vanish, but his voter base had other ideas. Following a nearby rally, thousands of Trump supporters, some armed, stormed the US Capitol Building in what at first seemed to be an attempt to overthrow the US Government as a whole.
The situation settled down and the crowd dispersed once Trump posted a video that praised their efforts but also asked them to return home, as any further action had the potential to derail any legitimate path to victory that he may still be clinging to.
Following these developments, Twitter decided to temporarily ban Trump's account, with Facebook following suit shortly after.
No matter what the political climate has been over the past 12 months, a political prop bet has remained on the boards for that entire span asking if and when Trump will be banned from Twitter.
Many of those lines include duration requirements, such as ban lengths of at least seven days, while others simply ask whether the ban will be permanent or not.
This action by Twitter and Facebook has inspired a flurry of new prop bets at political betting sites.
Will Donald Trump Delete His Twitter Account Before February 1, 2021?
Will Twitter Permanently Ban Donald Trump Before February 1, 2021?
These odds are favorable that Trump will indeed be banned by Twitter before the month of January is over, but he is still willing to play ball if they are. Although Twitter is allowed to remove the account of any user based on their terms and conditions, they've been complicit with his behavior for years. To pull the plug now is hardly commendable on their part.
Will Facebook Permanently Ban Donald Trump Before February 1, 2021?
Facebook's temporary ban is favored to be lifted, but the social media giant is not Trump's platform of choice, and largely serves as an echo chamber for his Twitter account. It is possible that he could focus his efforts on FB if his Twitter account is removed for good, but he will most likely resort to less restrictive platforms such as Parler.
Will New Articles Of Impeachment Be Filed Before January 20, 2021?
Will Trump Greet Biden At White House On January 20, 2021?
Will Trump And Biden Shake Hands On Inauguration Day?
These final three prop bets depend on each other's action because if these odds for Trump's impeachment are accurate, then there is a strong chance that he will not be allowed to greet Biden when he enters the White House as the POTUS following Inauguration Day.
Democratic lawmakers on Capitol Hill seem intent on moving forward with impeachment articles even though Trump has less than two weeks left in office. The above Trump prop bets are active now and can cash in at any time due to the current state of the political unrest in D.C.
Source: CNN