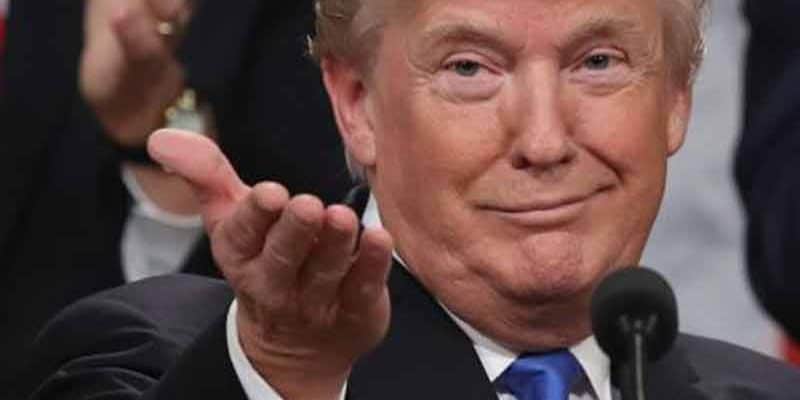 Slim Donald Trump Odds To Become Speaker Of The House In 2022 Should Concern DNC
Political pundits in the United States are now geared up once again in fear that former President Donald J. Trump may just be plotting a back door entry into a prominent position of federal power, and it may be coming sooner than voters think.
2024 seemed to be the next targeted battleground for Trump to go up against President Biden – or his DNC replacement should he be unable to continue to serve as POTUS.
Midterm election odds for 2022 are now on the boards that suggest that Trump may make a run for Congress, and if he does indeed win, he has a very real chance of becoming the next Speaker of the House.
Donald Trump To Become Speaker Of The House?
The current 2022 election odds for Donald Trump don't look too promising as of this writing, but simply including him among the betting options indicates that there is a chance that he will throw his hat into the ring and try to seize power prior to 2024.
While the above Speaker of the House betting line is not favorable for Trump, his general US House election odds for 2022 grant him a little more hope.
Donald Trump Elected At Mid-Terms?
Should the Democratic Party be worried about a sudden reemergence of Trump on Capitol Hill? Yes, they should, and if they intend to thwart his oncoming power grab then they had better target key races in districts where he could become a problem.
Trump's recent relocation to the state of New Jersey could be attached to his political motivations. His Mar-a-Lago residence in Palm Beach, Florida has recently served as Trump Headquarters, but will that be where he bases his campaign for the 2022 midterms?
Even if Trump were to win a seat in the US House, the Republican Party will need to win enough elections to overturn the balance of power and restore the majority to the GOP.
Political sportsbook BetOnline is not only granting reasonable odds for the GOP to reattain a majority in the US House of Representatives, they are favoring the outcome.
Which Political Party Will Control The US House After 2022 Midterms?
Republicans -225
Democrats +160
The above political prop bet should be the most concerning to the Democratic Party. Sure, these odds are based purely on where bettors have laid the action, but keep in mind that bettors wager with their heads and vote with their hearts.
These US House odds represent the real and valid potential of the GOP capturing enough seats in November of 2022 to regain control and place a Republican Speaker at the head of the table.
If that occurs, all that Trump needs to do is find a favorable district with an easy path to victory.
In sports betting, combination bets and parlays allow for more than one bet to be included in a single wager, naturally increasing the odds and the resulting payout potential.
Trump has the potential to parlay a 2022 US House victory, a GOP majority in that legislative body, and an appointment as Speaker all the way to another White House victory in 2024 if the DNC remains dormant.