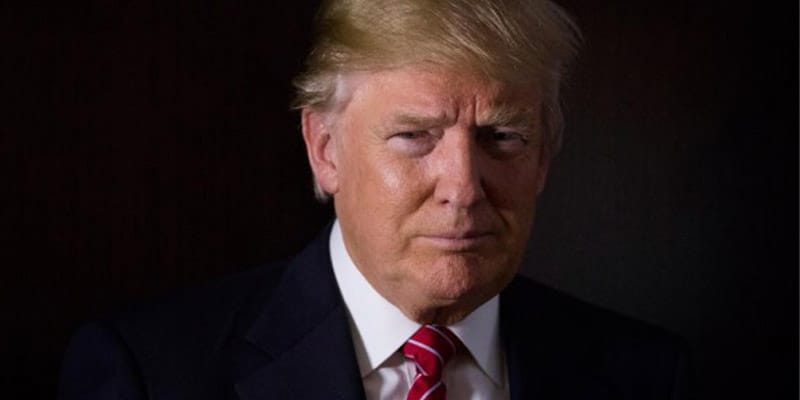 Trump's 2020 odds see no change after 'racist' tweets targeting 'The Squad'
Twitter may be Donald Trump's favorite political platform, but a series of tweets over the weekend has stirred up a lot of controversy for the US president.
On Sunday, Trump published a three-part tweet in reference to four Congresswoman that many are claiming to be racially charged.
So interesting to see "Progressive" Democrat Congresswomen, who originally came from countries whose governments are a complete and total catastrophe, the worst, most corrupt and inept anywhere in the world (if they even have a functioning government at all), now loudly……

— Donald J. Trump (@realDonaldTrump) July 14, 2019
….and viciously telling the people of the United States, the greatest and most powerful Nation on earth, how our government is to be run. Why don't they go back and help fix the totally broken and crime infested places from which they came. Then come back and show us how….

— Donald J. Trump (@realDonaldTrump) July 14, 2019
….it is done. These places need your help badly, you can't leave fast enough. I'm sure that Nancy Pelosi would be very happy to quickly work out free travel arrangements!

— Donald J. Trump (@realDonaldTrump) July 14, 2019
So far, Trump's chances of winning reelection have not changed since his tweets were posted. At this time, Bovada still has Trump at +100 odds to win the 2020 presidential election.
Known as "The Squad," US Reps. Ilhan Omar, Ayanna Pressley, Alexandria Ocasio-Cortez, and Rashida Tlaib were the "Progressive Democrat Congresswomen" mentioned in Trump's tweets.
Although he says the women should "go back and help fix the totally broken and crime-infested places from which they came," only Rep. Omar was born outside of the US before becoming a naturalized citizen in 2000.
Undeterred, the Congresswoman responded to the tweets Monday, saying that the president's comments were just a distraction.
"No matter what the president says, this country belongs to everyone," Rep. Ocasio-Cortez lamented.
All Democrat House members voted to condemn his language usage on Tuesday along with Republican representatives Will Hurd, Susan Brooks, Brian Fitzpatrick, and Fred Upton. The rest of the Republican party, 187 members, opposed the designation.
This is the first condemnation of a president since William Taft's attempt to influence a Senate election in 1912.
Following the resolution's passing, Texas Rep. Al Green filed the articles for impeachment against Trump.
The House will vote today to send the resolution to committee, to table it, or vote to continue with the proceedings.
Tuesday evening, Green detailed his reason for seeking impeachment: "President Donald Trump's racist comments that have legitimatized and increased fear and hatred of new Americans and people of color. Donald John Trump, by causing such harm to the society of the United States, is unfit to be president and warrants impeachment, trial, and removal from office."
If impeachment proceedings continue after today, keep a close eye on where the public money is placed since Trump's odds begin to slip. Until then, the following are Bovada's most recent presidential election odds.
2020 Presidential Election winner
Per Bovada
Donald Trump +100
Kamala Harris +450
Joe Biden +600
Elizabeth Warren +800
Bernie Sanders +1000
Pete Buttigieg +1000
Andrew Yang +2000
Beto O'Rourke +4000
Tulsi Gabbard +4000
Cory Booker +7000
Amy Klobuchar +8000
John Hickenlooper +10000
John Kasich +10000
Julian Castro +10000
Kirsten Gillibrand +10000
Mike Pence +10000