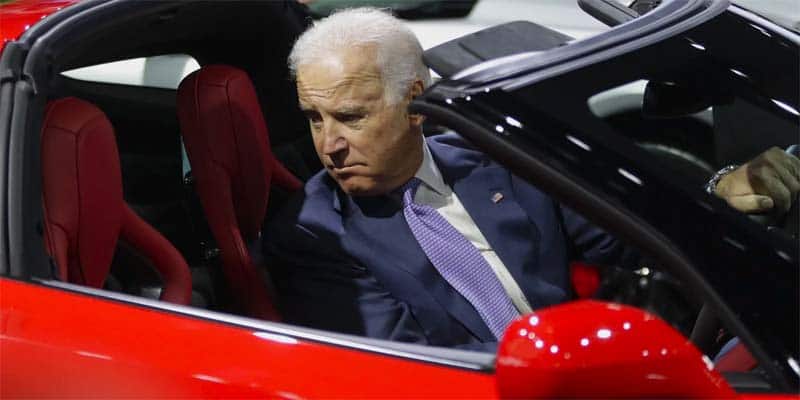 Betting Odds On Joe Biden's VP Pick Show No Clear Favorite
The 2020 Democratic primary is down to a single candidate for President, and Joe Biden's odds of winning the nomination will payout at sportsbooks in Las Vegas and around the globe when the party convention is held in August.
Betting odds on Biden's Vice Presidential running mate are now the focus of political bettors. After initially favoring one of the many women listed when the VP pick betting market opened, both Bovada oddsmakers and the wagering public are still unsure about who will be "Biden's Biden."
Democrat Vice President Odds 2020
April 17 Update: Bovada Politics
Kamala Harris +200
Amy Klobuchar +300
Gretchen Whitmer +500
Elizabeth Warren +700
Stacey Abrams +1000
Catherine Cortez Masto +1200
Michelle Obama +1500
Tammy Duckworth +3000
Val Demings +3000
Hillary Clinton +4500
Michelle Lujan Grisham +4500
Andrew Cuomo +9500
Susan Rice +9500
Tammy Baldwin +9500
Tulsi Gabbard +9500
VP Odds Slightly Favor Kamala Harris
According to Bovada, Kamala Harris' Vice President odds of getting picked by Joe Biden as his running mate are slightly favored over the rest of the Democratic female-dominated field.
A $100 bet on Harris +200 to be Biden's VP would pay out $200 and has a 30% implied probability to win when converted to a percentage chance.
Harris, the US Senator from California and former 2020 Democratic favorite, recently told MSNBC she's open to Biden selecting her as his running mate but added she is currently dedicating all of her attention on providing relief for all Americans during the ongoing coronavirus pandemic.
"I have been focused 100 percent on this pandemic," Harris said after the interviewer played a clip of Biden saying Barack Obama picked him for VP because there "wasn't a single issue we disagreed on" and agreed when the reporter asked, "would Kamala fit that bill?"
"Obviously I would be honored if I were being considered," Harris continued. "But I have to tell you right now my entire focus has been on what we need to do to get relief to Americans right now, because 22 million Americans as of today, just in the last few weeks, are unemployed. People are trying to figure out how to feed their babies and pay their rent."
Klobuchar, Whitmer, Abrams Could Be VP
Closely behind Harris are the VP odds for Sen. Amy Klobuchar, whose endorsement helped propel Biden to a big upset in Minnesota on Super Tuesday.
Because California will certainly vote blue, but Minnesota is inching toward becoming purple, Klobuchar +300 for Biden's VP is seen as a strong possibility given the 23% chance perceived by oddsmakers.
A $100 bet would win $300, but Biden may feel confident enough to win Minnesota after Super Tuesday, and the state still went for Hillary Clinton Donald Trump in 2016.
If that's true, then the Gov. Gretchen Whitmer's VP odds at +500 have significant value since $100 would win $500 from a lower 15% implied probability. Whitmer is the governor of Michigan — a state Trump and Republicans managed to turn red four years ago.
Lastly, we don't feel Massachusetts Sen. Elizabeth Warren "fits the bill" in regards to the former VP's current policy positions and is extremely overvalued to be his running mate at +700, and 11% implied probability.
However, Stacey Abrams' odds of becoming Biden's Vice President should definitely be considered.
Abrams +1000 implies she has an 8% chance to be Biden's VP, and a $100 wager wins $1000 at Bovada if she's on the Democratic ticket for the 2020 general election.
Even though she doesn't currently hold public office, the 2018 Georgia gubernatorial election runner-up is a favorite among the Obamas and Oprah Winfrey — which should be enough to give most bettors pause for consideration.
Like Harris, the three other favored women for Biden's pick for VP have also been asked whether they would accept, and each has said "Yes" in various ways.
While odds on Biden's VP may still be up in the air, whoever Obama's Vice President picks will need to be someone that improves his underdog 2020 presidential election odds of getting a promotion — and winning the White House on Tuesday, November 3.